Christmas gift guide 2020: technology, games and other geeky fun times
From affordable to stratospheric, the Byteside team has put together your 2020 gift guide, with tech, games, plants, art, and so much more!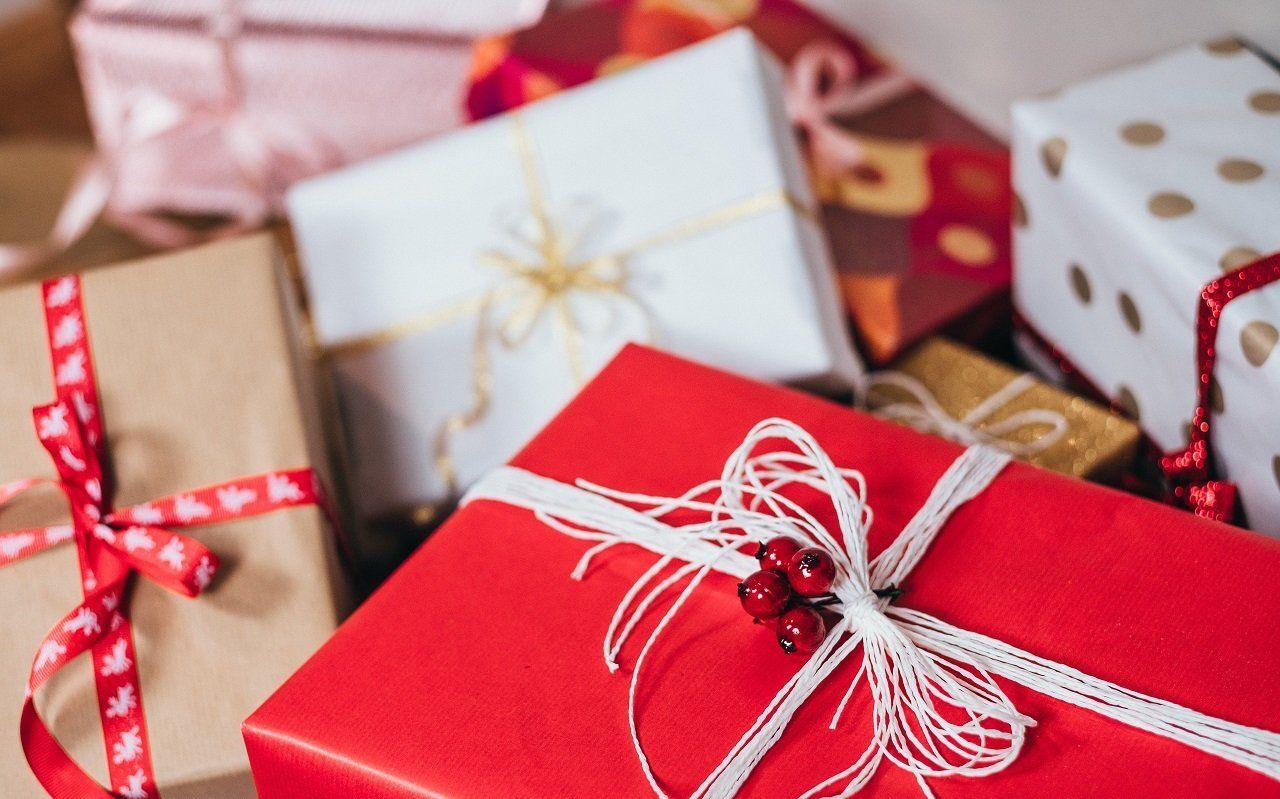 It's that dreaded time again, and if you've managed to save any cash in the hellscape of 2020 you're probably trying to work out what to buy people to celebrate the end of said dumpster fire year.
The team at Byteside has put our feelers out to find the best gifts we would like to receive this year.  If you're giftee is into tech, cooking, boardgames, video games, art, music, and more, we have a bunch of great suggestions for things to buy, even if that giftee might be you.
Under $50
Hope's Pick
Product Name: Air Fryer
Price: $49
Link to buy: Kmart
Who's it for: Households of up to 2 people who like to lazy cook.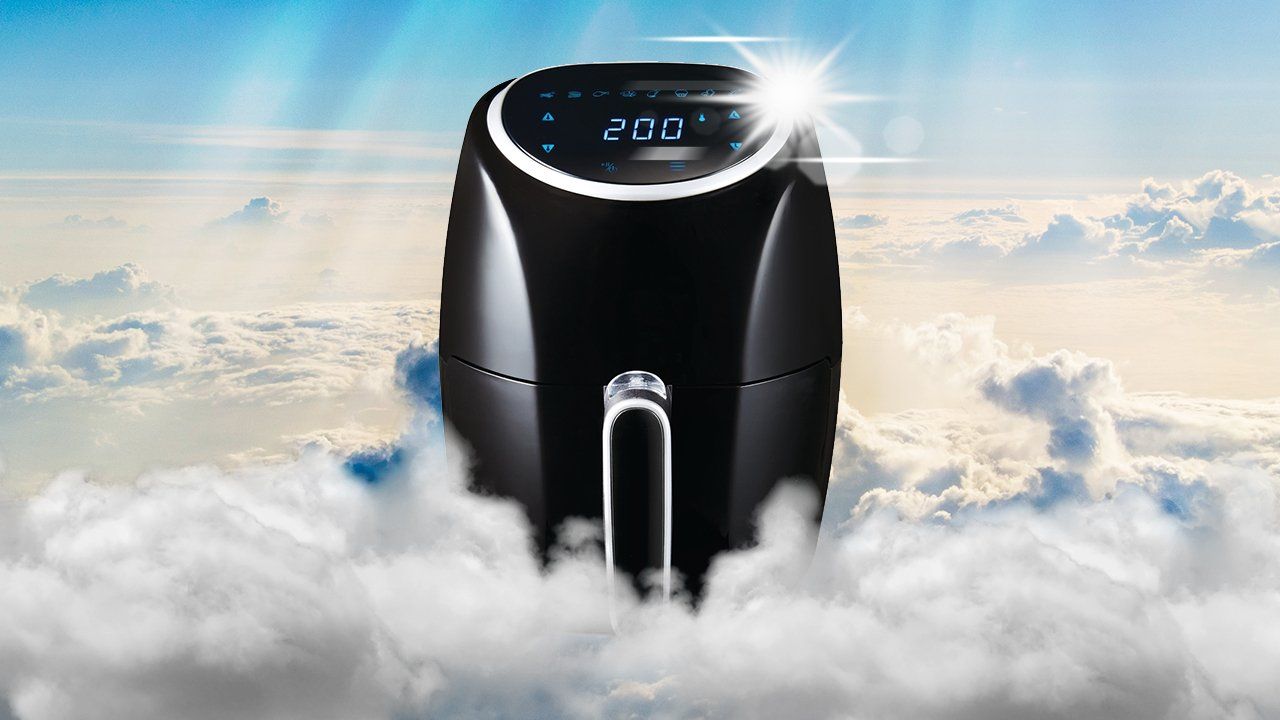 Explain yourself: I've already boasted enough about the wonderful Kmart cheapo $49 Air Fryer, and I truly do believe it'd make a great gift. I would have been stoked to get one, so much so that I bought my own.
This nifty little convection oven has sat proudly on my kitchen bench cooking all sorts of things from roast pork and chicken thighs, frozen foods, even reheating and somehow reviving limp chippies.
It's the kind of gift where you probably want to be sure the people receiving it will actually want to use it, rather than store it in a cupboard. But if you know someone who would, I think it's one of the best things I've bought for under $50. The ease it's given to cooking in my house would be present enough.
Chris's Pick
Product Name: Slow cooker (6.5 litre)
Price: $39
Link to buy: Kmart
Who's it for: Anyone looking to make batches of easy meals and broaden their cooking skills.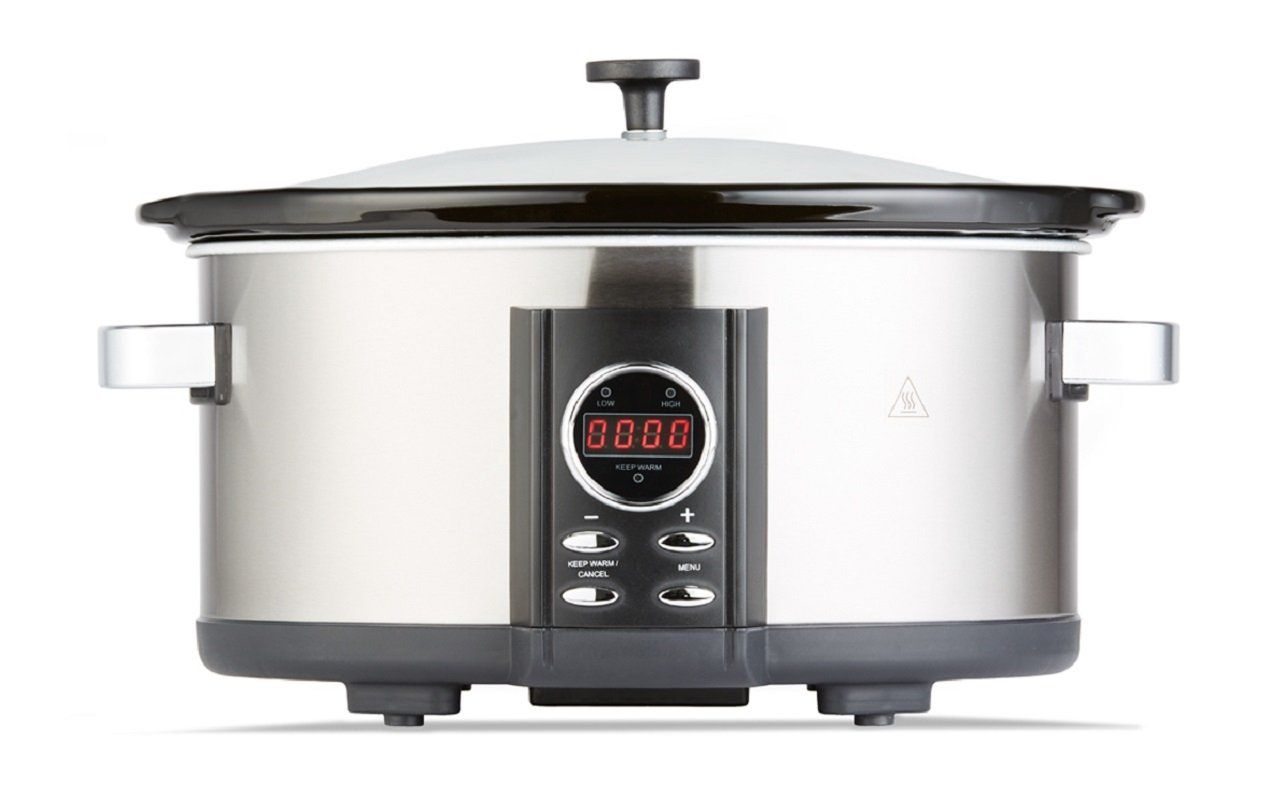 Explain yourself: To continue the Kmart culinary love-in, I received this slow cooker earlier in the year for my birthday as a way to help step out of my cooking comfort zone.
Boy, it has since been one of the most used appliances in the house.
Slow cooking is so damn easy and produces such tasty results. The way tender, juicy meat falls apart after a bunch of hours in the slow cooker — it's the most fun you can have in the kitchen with your clothes on.
Curried sausages are a go-to dish using the slow cooker, as it's convenient to chuck a bunch of snags and veg in, forget about it for several hours, and come back to a filling cooked dinner. Also, sauce-drenched pulled pork is heavenly.
I better stop thinking of slow-cooked meats now, lest I salivate all over my keyboard.
Alice's Pick
Product Name: Wingspan
Price: From US$19.95
Link to buy: Steam
Who's it for: People who like soothing games
Explain yourself: It's a nice board game where you need to collect resources and play birds to meet objectives. Each bird card has gorgeous art and interesting trivia about that bird.
My wife and I have played one game of Wingspan over breakfast almost every morning since September and it's been exactly what we needed during the stressful Melbourne lockdown and easing back into normal life.
You can get it in physical board game form, but we like it best on Steam because that way we can play with our friends online and we never need to pack up.
Shay's Pick
Product Name: 1,000 piece Kandinsky jigsaw puzzle
Price: $34
Link to buy: Good Games
Who's it for: Anyone who just wants some chill over the holidays.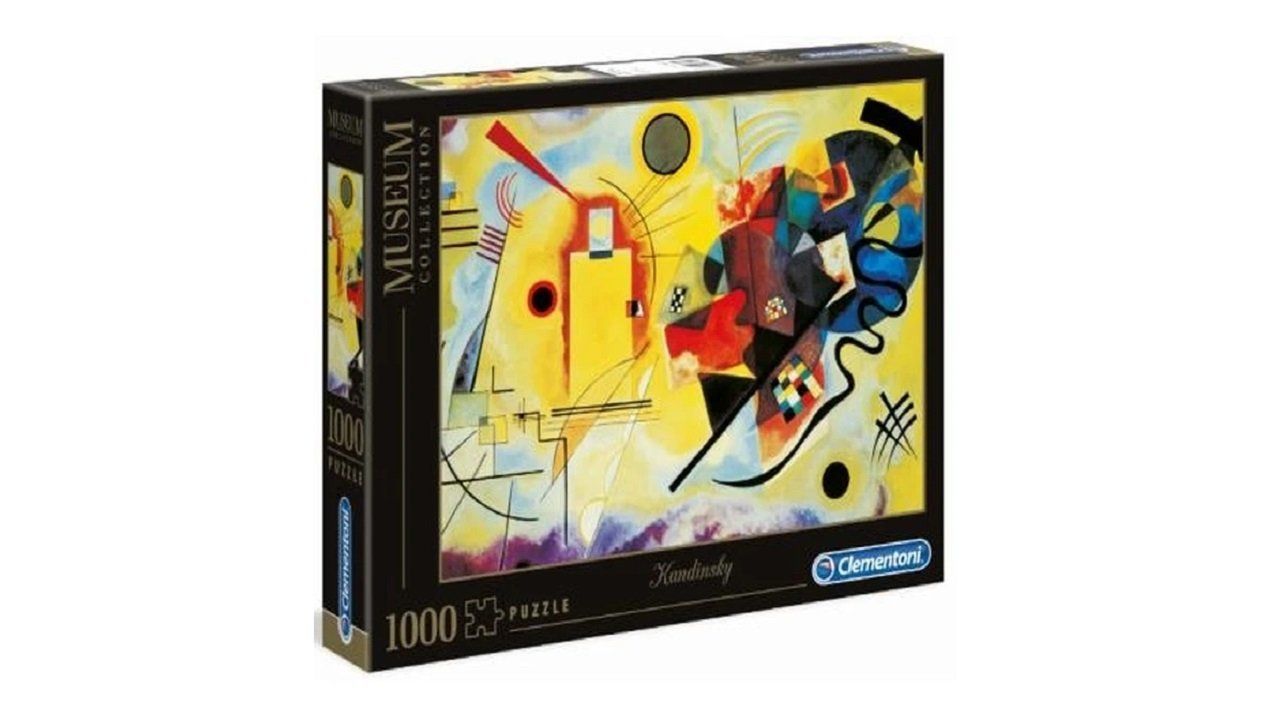 Explain yourself: In our household we love to bust out a puzzle most holidays to set the tone for our downtime. 1,000 pieces is usually ideal to have it take over the dining table for a few days as we wander back and forth to do bits and pieces. The edges get smashed out fast and then there's waves of action as different people hone in on different sections.
I recommend choosing something that has lots of detail to fuss over and that has a relatively consistent colour palette so it isn't too easy to deal with. But ultimately, pick an image that follows your bliss. I've linked a Kandisnky because it looks like an interesting artwork to explore up close. But we've done everything from landscapes to Pokémon in this household.
Stick with a quality brand because a badly cut puzzle is a nightmare.
---
Under $100
Hope's Pick
Product Name: Bigger Air Fryer
Price: $89
Link to buy: Kmart
Who's it for: Households of 2 people or more who like to lazy cook.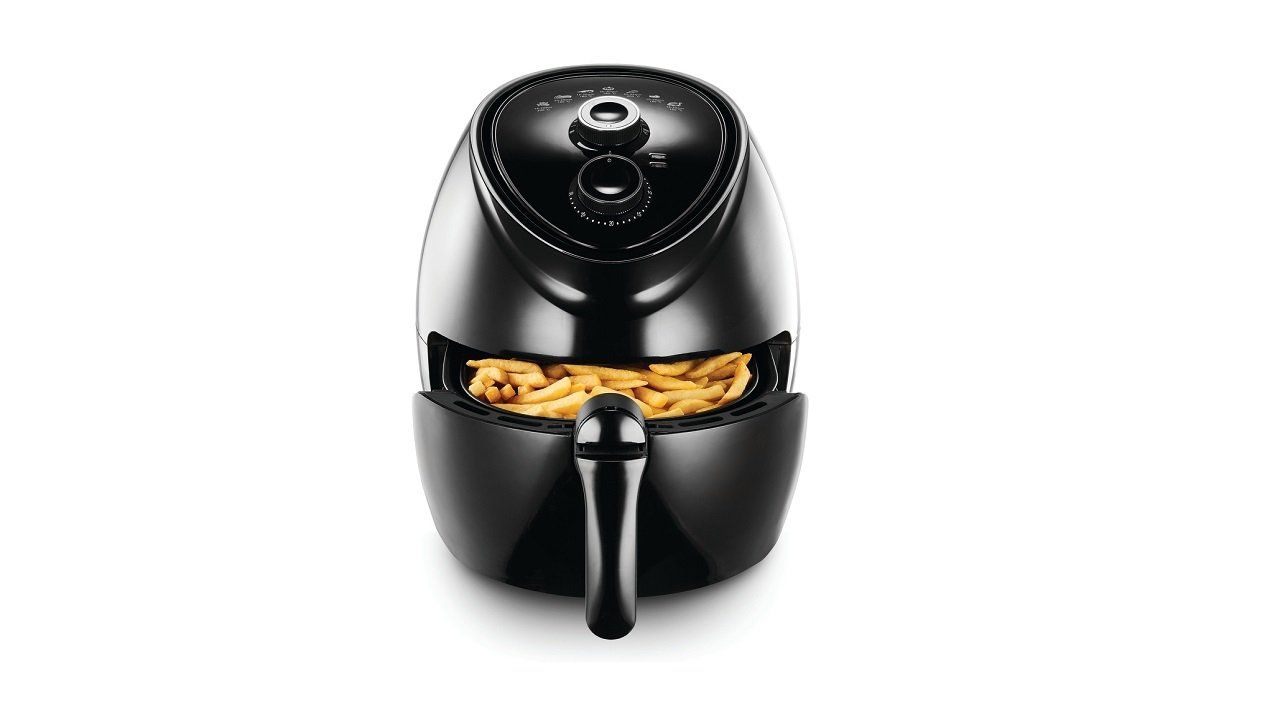 Explain yourself: As thrilled as we were with the cheapo $49 air fryer, our biggest complaint is the size. More often than not we found ourselves wanting to put just a bit more in there, so we knew we wanted something bigger.
The other little thing we didn't love was the touch screen display. It's not awful, just not always immediately responsive.
So recently we picked up the larger 5.3 litre fryer which also has dial controls and it's still pretty great. It's definitely MUCH bigger on a counter, and the draw can be a bit finicky, but otherwise an upgrade in every way. Definitely still worth the price of admission.
Chris's Pick
Product Name: Yakuza: Like a Dragon on Xbox Series X
Price: $79
Link to buy: JB Hi-Fi
Who's it for: RPG fans who enjoy Japanese culture and crime drama stories.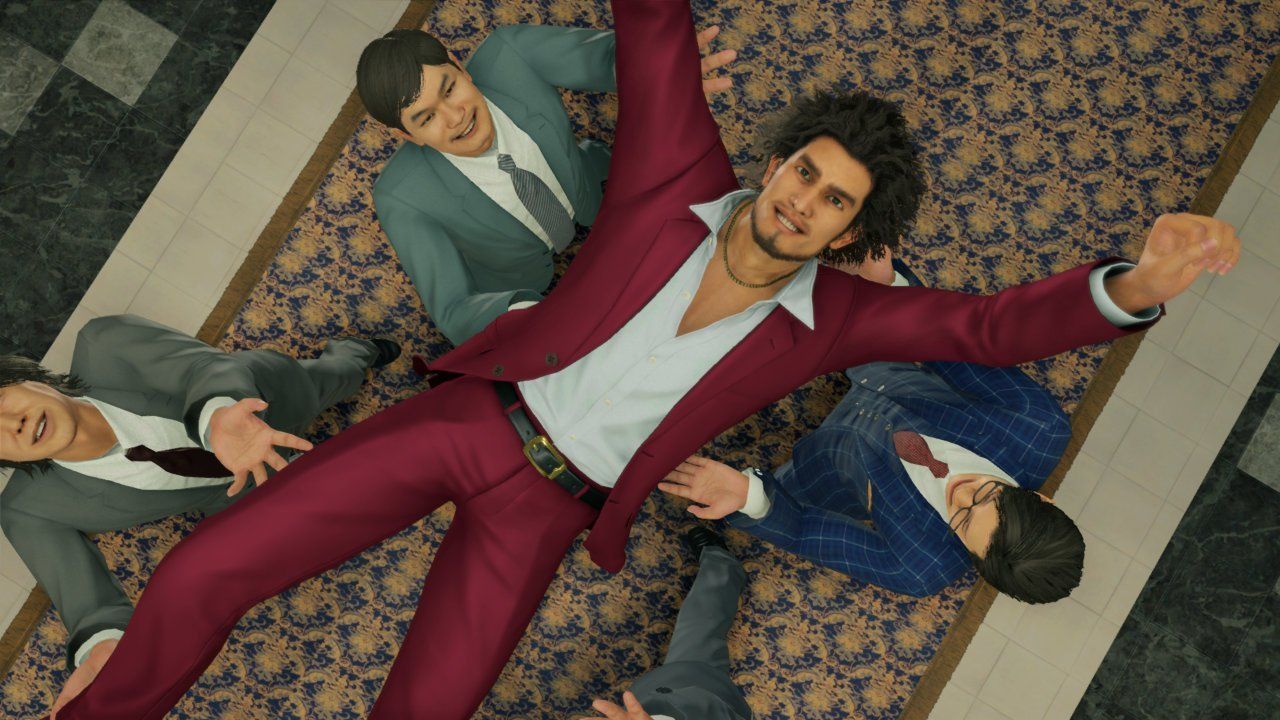 Explain yourself: Although Yakuza: Like a Dragon's R18+ rating means it's unsuitable for younger gamers, this is a great cross-gen game that also gets a decent performance boost on Xbox Series X.
While there are many Yakuza games in the series, Like a Dragon is the perfect entry point for newcomers. Thanks to a new cast of characters and a totally revamped combat system, it would be totally criminal to not swear an oath to the Yakuza family here.
There are so many dense layers and gameplay systems within Like a Dragon, so there's bound to be something you'll click with. One minute, you'll experience high drama at a patriarch's brutal betrayal, while the next will see you make friends with a bunch of grown men who enjoy dressing up as babies.
All in a day's work of being a Yakuza.
Alice's Pick
Product Name: Writey Board monthly planner whiteboard
Price: $55
Link to buy: Writey board
Who's it for: families and people who work from home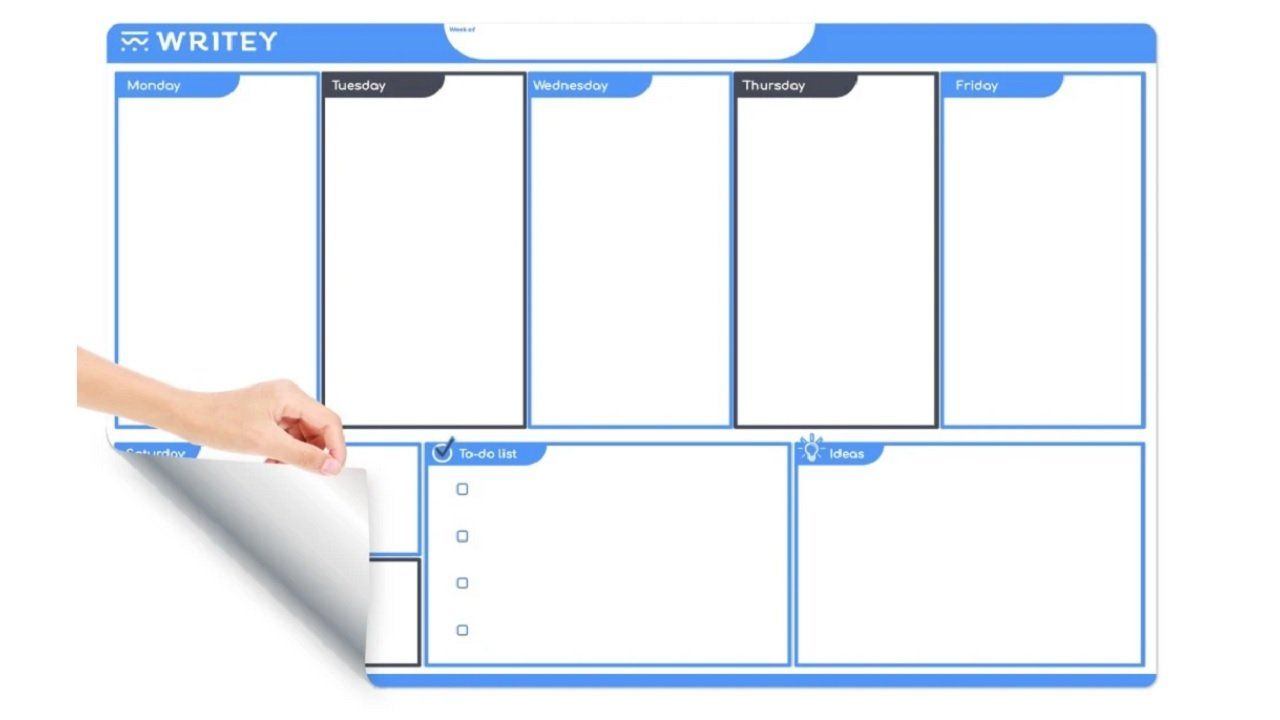 Explain yourself: OK, friends, I'm going to let you in on my longterm working from home secret: whiteboards. Keeping track of everything on a digital calendar, or in a diary book are also great options. But I tend to prefer to keep my iCal for appointments and meetings, and I rely on whiteboards to keep track of deadlines I have going, with a second, smaller whiteboard for assignments. You get that satisfying feeling of rubbing something off the board, and I also feel really reassured being able to see the next 35 days laid out in a glance.
You can stick a couple of cleaning cloths on a velcro 3M strip under the board, and I highly recommend getting your markers from Officeworks or literally anywhere else that isn't Writey Board.
Shay's Pick
Product Name: Blood Bowl Season Two Rule Book
Price: $77
Link to buy: Inn Games
Who's it for: Miniatures fans after their sports murder brawl fix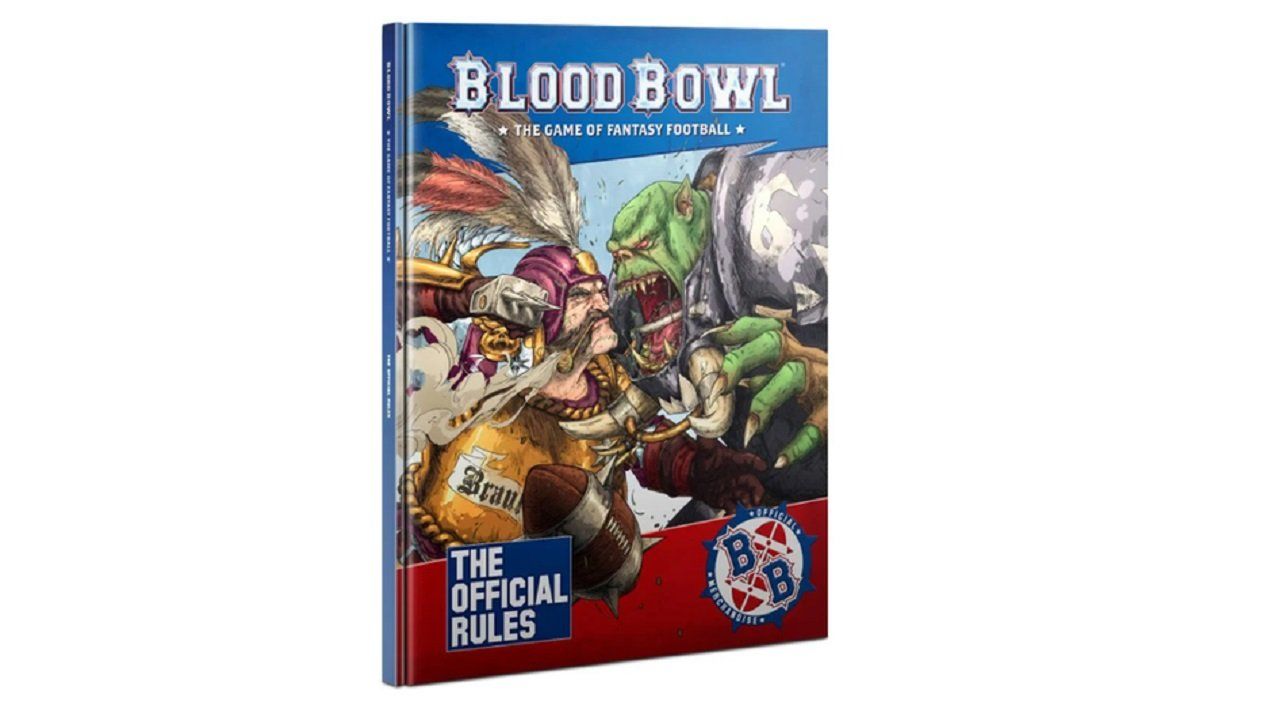 Explain yourself: A new 'Second Season' ruleset for Blood Bowl landed recently. You can hunt down a full boxed copy with humans and orcs and a lovely board and lots of odds and ends for around $220, or you can get the rule book and build your teams like you build a Warhammer army with some of the money you've saved.
Games Workshop sells boxed teams separately too, so you could opt for a team of wood elves or goblins or some other team that feels more exciting than the bog standard combo offered in the core box.
If you've ever played before, you probably have a lot of everything else you need and the rules book is the perfect way to upgrade.
---
Under $150
Hope's Pick
Product Name: Phillips Hue Go
Price: $149
Link to buy: Simply LEDs
Who's it for: The coloured light curious.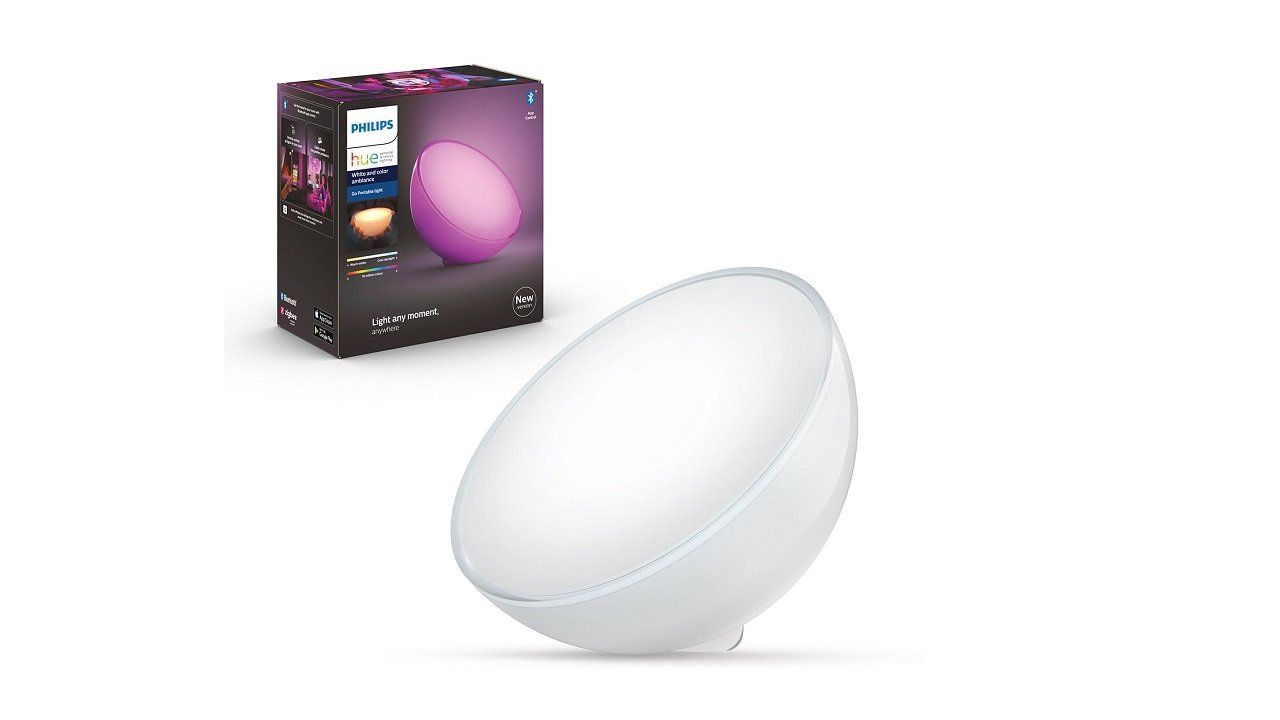 Explain yourself: The Phillips Hue Go portable lamp was the first piece of coloured lighting to make it into our household and we fell in love.
The very cool minimalist design makes it feel futuristic and the light output is seriously impressive for its size. It has the benefit of working with Hue compatible software which gives even more options. Plus, the ability to move it from room to room or even take it outside really made it feel like we had the ability to light paint any environment we chose.
With all Hue devices it's a good plan to make sure you're buying the right model. The link I've provided is specifically for the current gen whereas a lot of websites don't specify and are actually selling the older models which are less bright and have slightly limited functionality.
Chris's Pick
Product Name: Raspberry Pi 400
Price: $110 (keyboard only) or $152 (complete kit)
Link to buy: Core Electronics
Who's it for: Students, programming enthusiasts, children's first computer
Explain yourself: People love the Raspberry Pi products for their modularity and versatility. This time around, the Raspberry 400 packs a whole bunch of computer kit into a keyboard, making it a literally plug-and-play keyboard.
What makes this such a cool little device is that it's got a decent amount of power for the asking price, making it a great option for young'uns interested in coding or needing something basic to perform word processing and checking school emails.
As for me? I like the colour of the thing and think it's stylish as heck. The only thing is that you'll be hard pressed to order one in before Christmas.
Alice's Pick
Product Name: HomePod Mini
Price: $149.95
Link to buy: Apple
Who's it for: Folks with an iPhone and Apple Music who are interested in smart speakers
Explain yourself: I've already waxed lyrical about my love for and reliance on the HomePod, and this is just such a great way for Apple users to dip their toes in the smart speaker waters. It does almost everything a regular HomePod does, just in a smaller package for half the price.
Shay's Pick
Product Name: Razer Tartarus V2 Gaming Keypad
Price: $154
Link to buy: JB Hi-Fi
Who's it for: PC gamers who struggle with easy access to all the inputs they need
Explain yourself: Yes, I've cheated a tiny bit… The Tartarus is the kind of input device a lot of people are unlikely to buy for themselves but would probably be over the moon if someone else bought one for them.
It's weird, but it's all about creating an ergonomic alternate keyboard where everything is where you need it for easy reach during a rapid combat PC gaming encounter. As an MMO lover myself, I have re-engineered my keybindings to try to make every key within one of WASD the place where my important actions live, with Shift modifiers giving me a second wave of options. The Tartarus is for taking that idea and making it smoother and easier for even more keys than that.
I love the idea of it, I'd probably never buy it, but I'd use the hell out of it if it turned up on under my tree.
---
Under $250
Hope's Pick
Product Name: Plant Box Subscription
Price: Varies
Link to buy: House Plant Box
Who's it for: People who like plants but don't really know shit about them.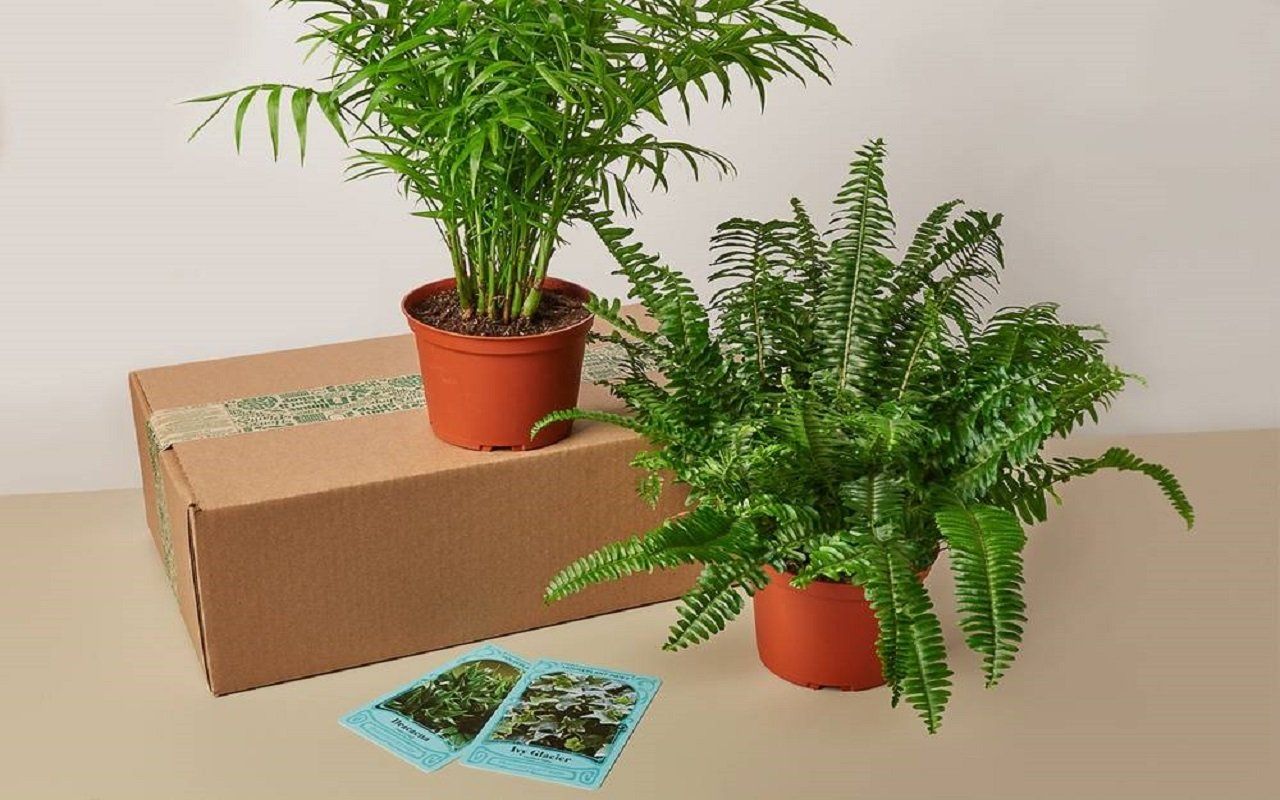 Explain yourself: I have no idea if this is even good value but I'd like to get it so I'm throwing it in my list. Also the price on these can vary hugely. Plans and does not need to cost $250 and start from about $16 a month, but I like a lot of plants. You would make someone pretty happy any sub, really.
I really like to get new houseplants but I also don't know shit about houseplants. This means I usually end up impulse buying one while at Bunnings with little regard for what it is and how it will fare.
But I like that. I like working out what they need, where the suit best, and all that junk. I'm even relatively good at keeping them alive now and I really enjoy having random weird houseplants. These boxes would give me that as a surprise, and I think that's neat.
Chris's Pick
Product Name: Cellmate Chastity Cage
Price: Roughly $250
Link to buy: Qiui
Who's it for: You know who you are.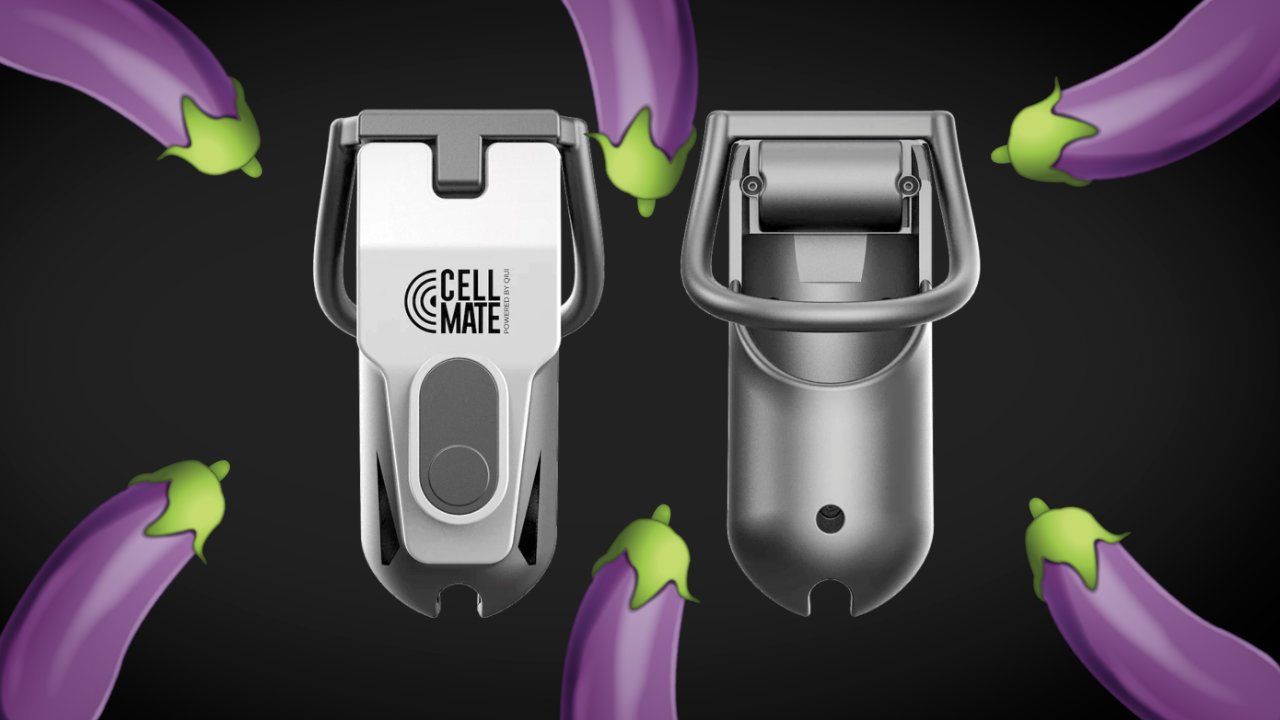 Explain yourself: For the record, I am not seriously advocating you go out and purchase this for a loved one this festive season, unless your ideal Christmas is spending the night in the emergency room with a seriously unsexy toy stuck to your penis.
If you missed it the first time around, the bluetooth-enabled sex toy was found to have a vulnerability that could potentially lock users in — a genital jail, if you will.
Perhaps you're super into that. In which case, here's the perfect gift for you!
Alice's Pick
Product Name: Lego Creator Bookshop
Price: $249.99
Link to buy: Lego Store
Who's it for: Lego fans and architecture enthusiasts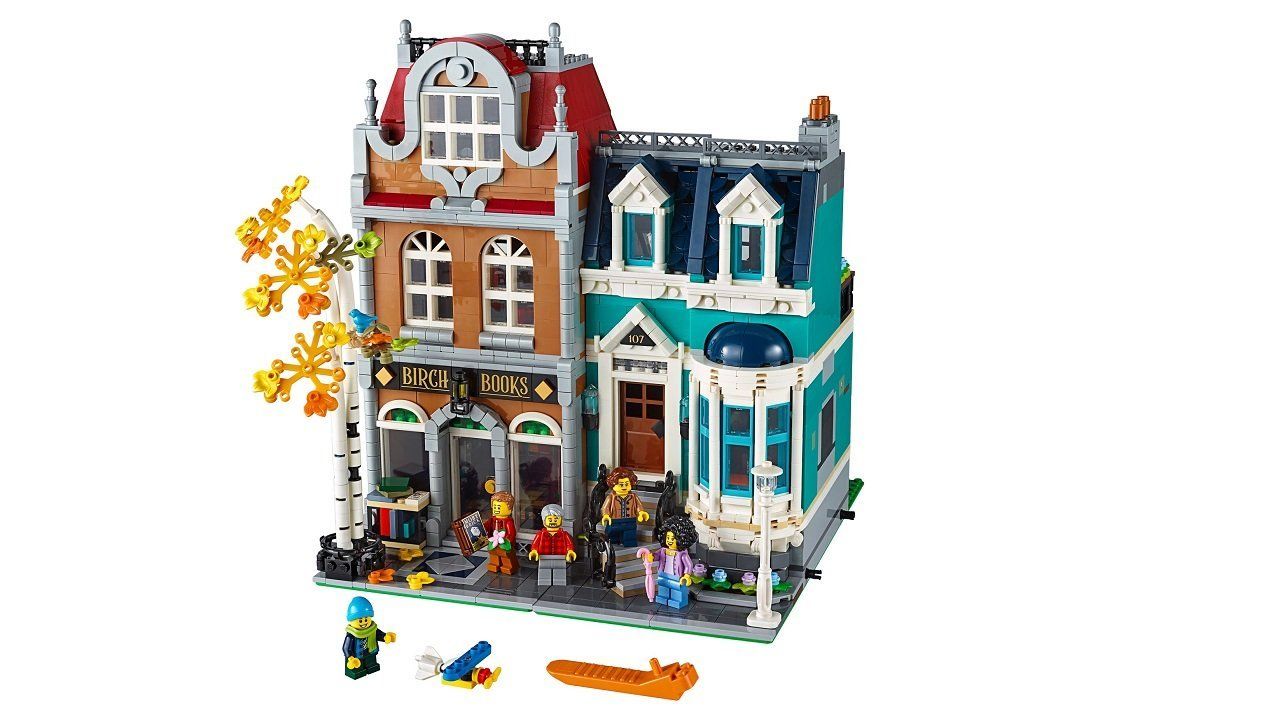 Explain yourself: I've been collecting the Lego modular buildings for years, and they're my absolute favourite Lego sets.
This Bookshop is one of the best, with so many clever little details and interesting building techniques. It's got a very 50s colour scheme, moving away from the 30s and 40s theme of the previous modulars before the Diner.
This set uses the Instructions PLUS app  in addition to paper instructions, which allows builders to explore more details of the sets and increases accessibility because you can zoom in and double check everything is going in the right spot.
When shopping for Lego, keep in mind that Lego is usually at a minimum 20% off somewhere in the country at least once a week. So make sure you shop around, because you're in with an extremely good chance at getting a big discount.
Shay's Pick
Product Name: Taschen The Star Wars Archives 1977-83
Price: US$200 (~$275)
Link to buy: Taschen
Who's it for: Uber fans of the Holy Trilogy
Explain yourself: Taschen is the great bastion of deep dive art coffee table books that cover everything anyone has ever cared about. This new release is a huge exploration of the thinking behind the original Star Wars trilogy, and includes lots of new interviews and insights, including some massive revelations from Lucas about his personal intentions for where the stories may have gone instead of the sequels we did get.
New information about your favourite movies? In a gorgeous book? Yes, please.
---
Under $500
Hope's Pick
Product Name: Nanoleaf Canvas Smarter Kit - 9 Panels
Price: $220 (if you get super lucky) - $350
Link to buy: Scorptec
You can get a smaller kit for even cheaper too (Catch)
Who's it for: Art meets tech lovers.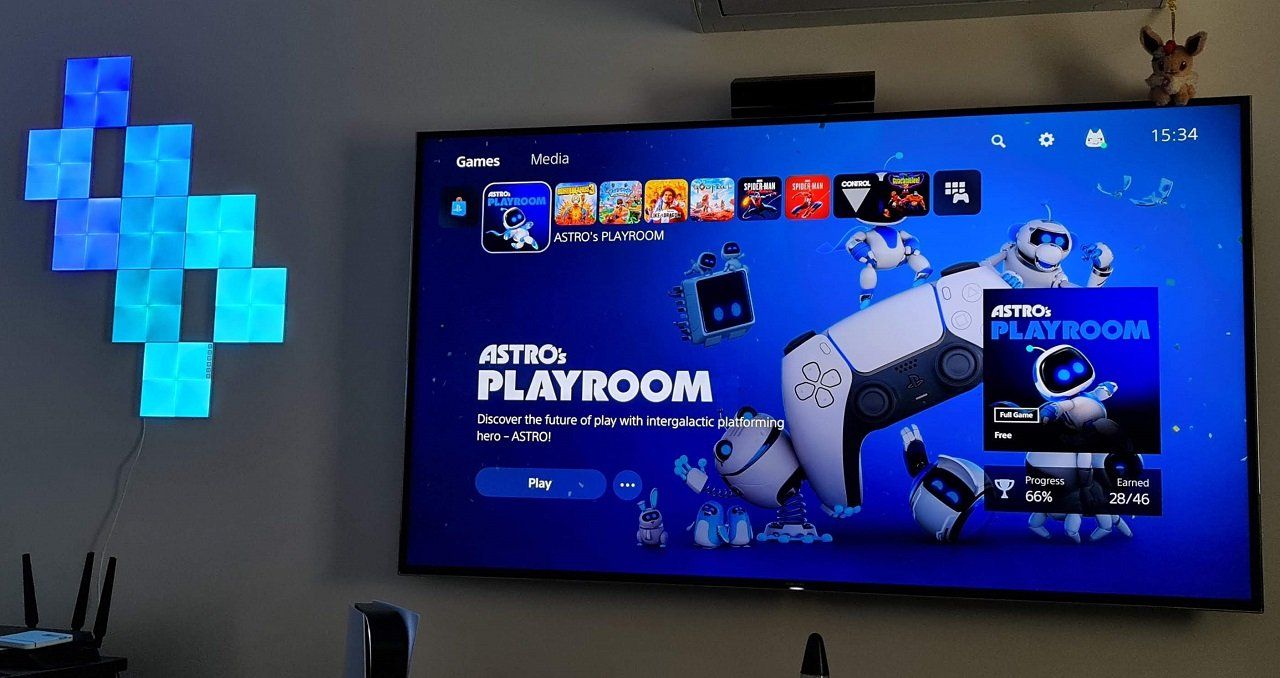 Explain yourself: Full disclosure, I was sent a pack of these to review but I truly recommend them, especially if you can get them at a cheaper price.
I've seen Nanoleaf stuff before. It has that sort of chunky outlandish gamer vaporwave cyberpunk vibe. It's cool but it's not something I'd recommend to many people. I enjoy them, but they're definitely a bit of a niche thing.
The Nanoleaf Canvas aren't niche. They're surprisingly beautiful. I have them next to my TV and they look like a goddamned work of art I can customise to suit my mood and aesthetic. The textures to the squares give them a really classy feel compared to things like Nanoleaf shapes.
I wouldn't be surprised to see these in anyone's house. Hell I've even thought about getting some for my mum.
Chris's Pick
Product Name: Metapod sleeping cocoon
Price: $450
Link to buy: Bandai
Who's it for: Anyone wanting a comfortable escape from all of their responsibilities.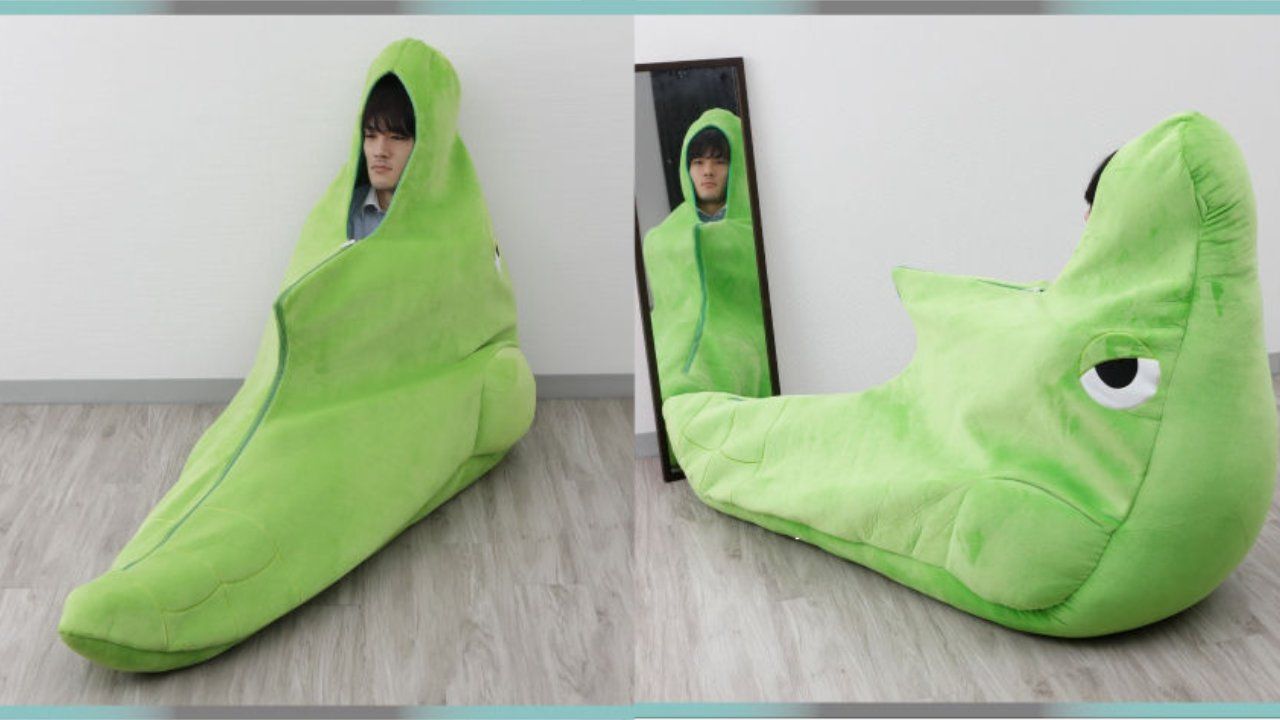 Explain yourself: It's a giant Metapod you can sleep in. I don't really think I need to say more, other than it looks extremely cosy.
Alice's Pick
Product Name: Sony WH-1000XM4 Wireless Noise Cancelling Headphones
Price: $499
Link to buy: JB Hi-Fi
Who's it for: People who love music and podcasts
Explain yourself: Life is too short for poor quality audio, and a good quality pair of headphones is an absolute must for anyone who listens to music frequently. These are, hands down, the best headphones I've ever used that cost under $500.
They're extremely comfortable, they've got great battery life, the noise cancelling is excellent and, most importantly, they sound amazing. There is a very slight emphasis on the bass, as is standard for headphones marketed to the US and Australia, but the emotions and small details in songs come across perfectly, with nothing getting too overwhelmed.
Good quality headphones are important, not just because they sound better, but because you're less likely to turn them up as loud as you would for crappy headphones. The better you can hear the details as a default, the less likely you'll feel the need to blast yourself into next week to understand what's going on.
Shay's Pick
Product Name: Sonos One x 2
Price: $498
Link to buy: JB Hi-Fi
Who's it for: Music fans who want easy audio streaming at home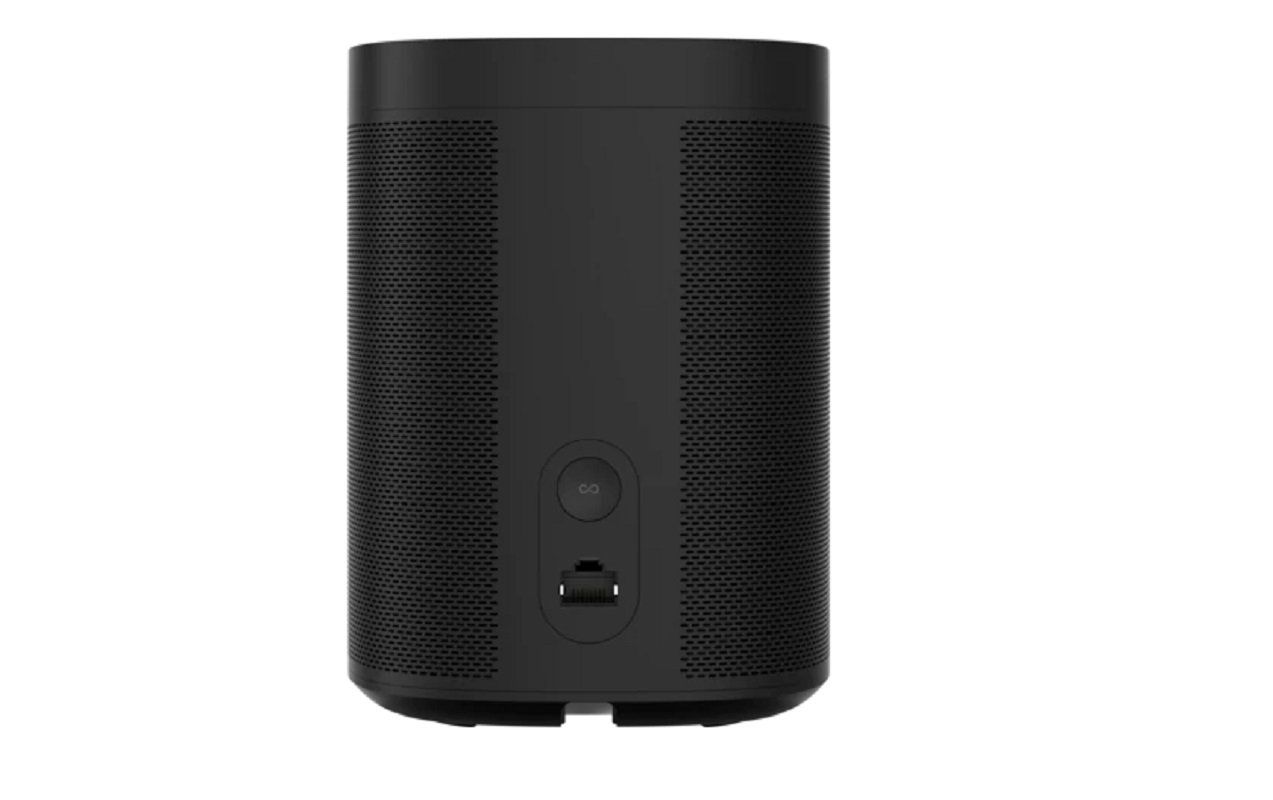 Explain yourself: I'm a Sonos fan since way back and a pair of Sonos One speakers would be a perfect entry point for anyone who wants to get great audio from two speakers that will always be useful no matter how you upgrade and change your setup in future.
A pair of Sonos One speakers can be synchronised to deliver stereo audio and you get so much quality out of these little units. Everything is controlled via the Sonos app and you can also setup Google or Alexa for voice control.
Sonos plays nice with far more music services than any other speaker platform out there – I guarantee there are dozens supported you haven't even heard of. These can also become rear channel wireless speakers if you get a Sonos Beam or Arc for your living room. Modular systems FTW!
You can also opt for the Sonos One SL version which gets rid of the microphone if you just don't want that in there at all (and it'll save you $30).
---
Under $1,000
Hope's Pick
Product Name: Oculus Quest 2 256GB
Price: $639
Link to buy: Oculus
Who's it for: VR fans who don't mind FaceBook
Explain yourself: Although I'm really tentative to recommend this with everything FaceBook is doing to make it unappealing, I can't ignore how good the Oculus Quest units are for the price.
This is a VR headset that works, straight of the box. No PC required. A fully fledged VR experience for under $1,000 including processing hardware is insane. There's a cheaper 64GB model that's even cheaper but with the need to store games it's difficult to recommend. Either way it's a great price for what you get compared to anything else on the market.
Unless of course you're the second use case where you want this bad boi to connect to a PC, because it can do that too. It's easily the best bang for buck in the VR space out right now. But you will have to log in with a FaceBook account and the problems that keep coming with this, so keep that in mind for your giftee.
Chris's Pick
Product Name: Soundbar
Price: Variable (up to $949 to fit the budget)
Link to buy: JB Hi-Fi
Who's it for: Cinephiles looking to boost their home theatre setup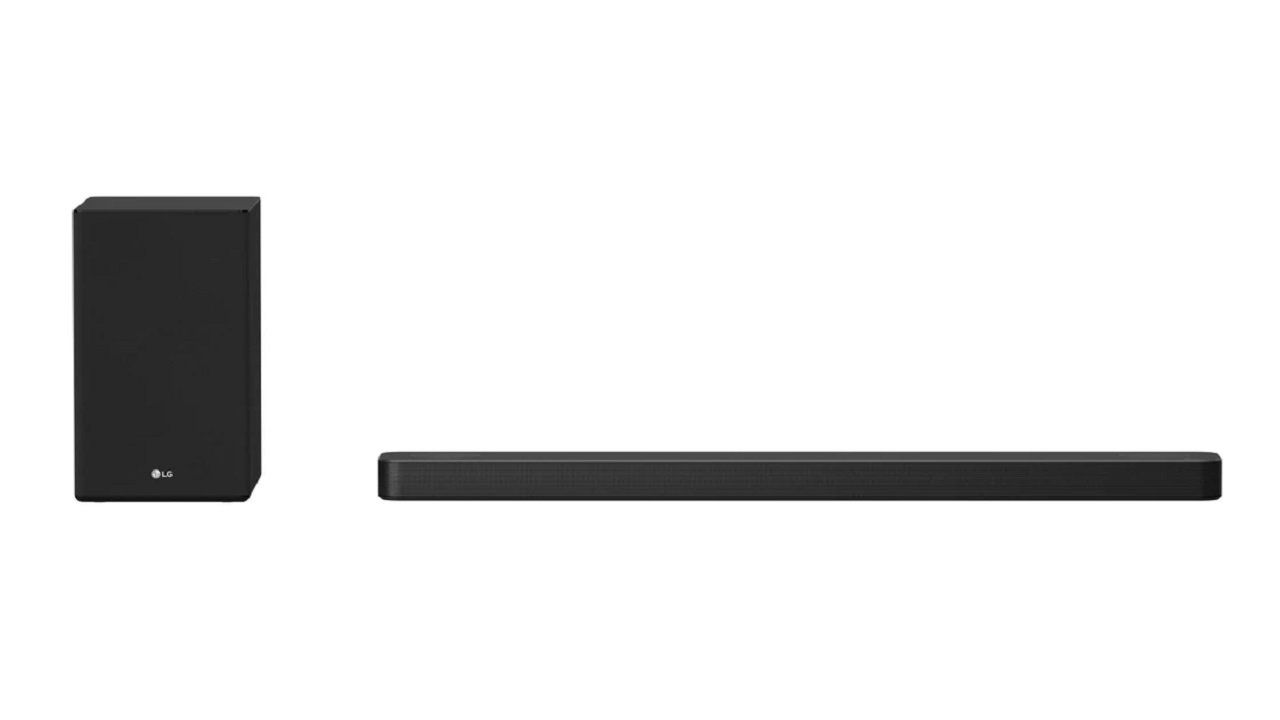 Explain yourself: Let's face it, most in-built TV speakers suck. They're tinny, lack bass and clarity. A soundbar instantly adds extra oomph to your movie-watching and game-playing experience.
Soundbars don't even take up much space, assuming your TV is on a cabinet and not wall-mounted. Many of them also come with a subwoofer to really crank up the bass and add a cinematic feel to whatever's playing.
Although a decent soundbar and subwoofer combo can be had for less than $500, why not go a more expensive model? I'm not sure how I feel about this LG model coming with Google Assistant, but great if you're after smart home functionality.
Now go forth and suffer poor audio quality no longer.
Alice's Pick
Product Name: Dyson Pure Hot + Cool Link
Price: $899
Link to buy: JB Hi-Fi
Who's it for: Folks who like their air clean and the appropriate temperature
Explain yourself: Remember back 1,000 years ago when we all had to wear masks when we went outside? No, not because of the pandemic, but because we had some of the most toxic air in the world due to bushfires? Air purifiers were literal lifesavers back then.
There is also plenty of evidence that unclean air (anything over 10 PM2.5) is bad for your health. This handy fan/heater purifies the air for you while also cooling you down/heating you up depending on your current need. We rely on ours all year round because we don't have air conditioning, and I'm always surprised by how little electricity it uses.
There are definitely cheaper heaters, fans and air purifiers. But having tested a lot of each, this is definitely the best one I've used.
Shay's Pick
Product Name: Sisyphus Industries Mini ES
Price: US$595 (~$820)
Link to buy: Sisyphus
Who's it for: People who love magical living sculptures
Explain yourself: This is one of those things I saw on Instagram a long time ago that made me say "damn you, Instagram, showing me gorgeous products I really want to buy". We've all been there.
Artistic wizardry uses magnets – I guess, but who really knows, I'm happy to call it magic – to make a metal ball trace out zen patterns in sand, all safely locked away under glass and lit stylishly to make the patterns pop.
You can get a massive coffee table version or there's this miniature one that can sit nicely on a side table so you can be mesmerised while you chill with a coffee and a good book. Mmmmm...
---
If dreams came true
Hope's Pick
Product Name: A fully sick VR setup
Price: $Many
Link to buy: Also Many
Who's it for: Me, hands off, losers.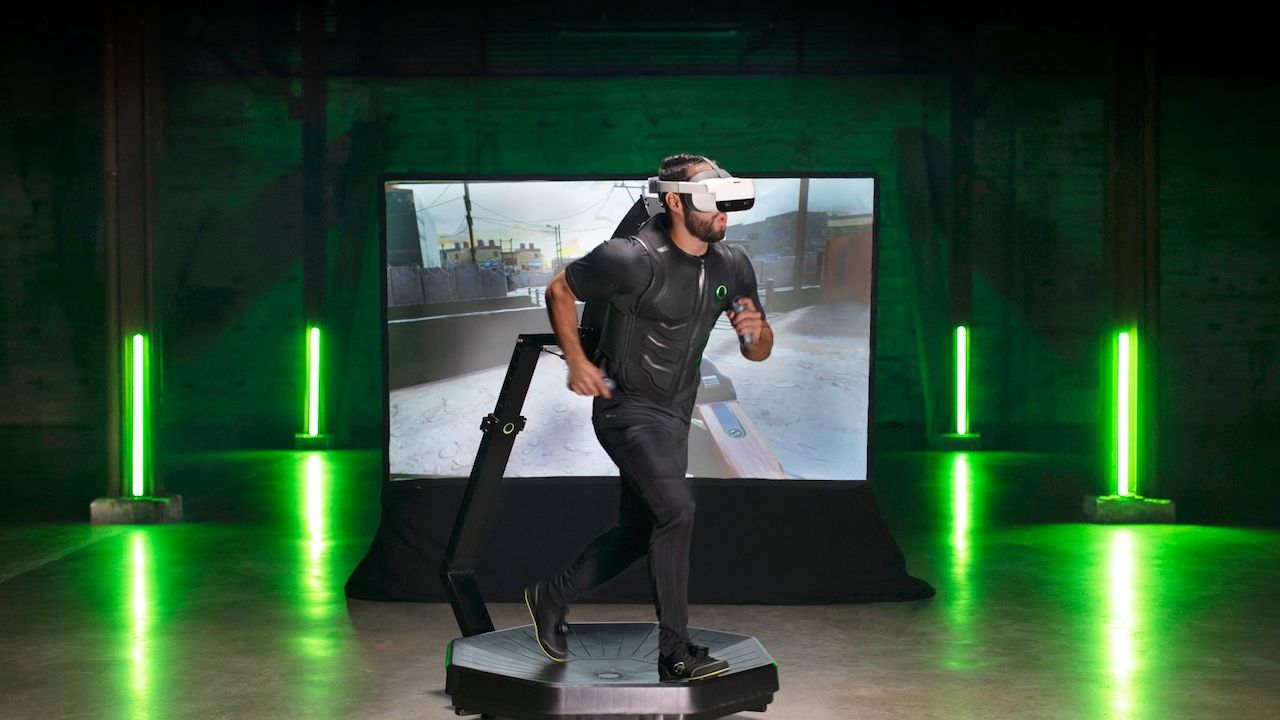 Explain yourself: VR is getting really good. Even the regular consumer grade games like Half Life: Alyx have been getting rave reviews. I've only just been lucky enough to have a VR system that can even come close to handling these games, and honestly, all it's done is made me want more.
I think having a full VR room would be amazing. Dedicated PC, Valve Index, or maybe even something like a StarVR headset if they're as good as the claims and I could get my hand on one. Basically whatever the best of the best is, if I can have it, I want it.
Throw in stuff like the Omni One treadmill if that ever gets around to existing and away we go. Bonuses if we can double everything so I can play games with other people in my home.
Chris's Pick
Product Name: LG CX 55" OLED 4K TV
Price: $3,295
Link to buy: JB Hi-Fi
Who's it for: Anyone wanting to get the most out of their next-gen game consoles
Explain yourself: So, you've managed to snag an elusive Xbox Series X, a PS5, or maybe both (lucky bastard) — now you need a display that will show off the hardware's full potential.
Enter the LG CX series of TVs. You may already have a 4K TV, or perfectly content with your 1080p unit that's served you well for many years. Considering very few TVs and no gaming monitors are currently powerful enough to show the full grunt of the new consoles, it's likely you'll need an upgrade if this is important to you.
Why? HDMI 2.1, that's why. One of the biggest drawcards of both the Series X and PS5 is their ability to run games at up to 120 frames-per-second at a 4K resolution. In plain English, this means buttery smooth action at a highly crisp level of detail.
Previously, TV's used the slower HDMI 2.0 protocol, which means you had to choose between maximum resolution, or a fast refresh rate. If fast game performance is a priority, these older TVs can display 1440p at a maximum of 120fps, or 4K at 60fps if visuals are more important.
With a TV like the LG CX, you can have your 4K cake and eat it at 120 frames, too. Whether you're playing games or watching movies, everything will look incredible on one of these bad boys.
Alice's Pick
Product Name: Roland TD-27 VAD506
Price: $7999
Link to buy: Drummers Paradise
Who's it for: Drummers who need an electric kit, and want the acoustic look without the extra pro features of the TD-50
Explain yourself: Stepping from an acoustic kit to an electric kit is really hard. The pad sizes change, the rebound is different, and you have to move away from felt kick drum beaters. While I absolutely adore my Roland TD-17KVXS, I do occasionally find myself lusting after the brand new Roland TD-27 VAD506.
It's got the digital snare, the pads that have the same look and size as an acoustic kit, the updated sounds of Roland's newest module, more room for expansion, Bluetooth connection to your phone so you can play along with your music, and built-in coaching tools that have objectively made me a better drummer on the 17.
A TD-50 with all the fiddly professionalism that comes with it would be neat, but I really don't know what I'd do with all the extra features, and the newer 27 module seems a bit more my speed. One day, after the pandemic, I'm going to go to a store and try both and it's going to be wonderful. But, until then, I can always dream. If you have a lot of money, you should totally get one and then tell me what it's like.
Shay's Pick
Product Name: Wyrmwood Prophecy Gaming Table
Price: $18,000+
Link to buy: Wyrmwood Gaming
Who's it for: Someone designing their ultimate tabletop gaming room
Explain yourself: I'm lucky to have a very technically enabled home office to run my nerdy operations from, so naturally my dreams now revolve around having a tasteful gaming room for enjoying boardgames, miniatures and RPGs. Wyrmwood make absolutely stunning gaming furniture, designed to house your games in a table cavity that disguises the game space when you're having family or less nerdy friends over for dinner.
Wyrmwood's ultimate expression is the Prophecy, which features a lift mechanism to raise and lower the playing surface, modular cup holders and game piece / dice holders, battle mat overlays, and chairs that include storage in the seats as well as a little shelf to pop your Player's Handbook onto to keep it handy but out of the way.
For now, most of us can enjoy ordering Wyrmwood dice cases to feel the joy of their craftsmanship while we dream of having something like this.
Byteside Newsletter
Join the newsletter to receive the latest updates in your inbox.