Addicted to addiction rhetoric
Communication is unfailingly the solution to keeping someone on the right path to building great relationships with games. To know how to stay focused on all the benefits and values they can get from loving games, and where the pitfalls lie and how to avoid them.

A few weeks ago ABC's Four Corners, a bastion of legitimate investigative TV journalism, put a call out for people to take a survey about playing videogames. Specifically, it was framed around a call for people who play games "too much" or know people who do.
The games industry and its fans reacted… as expected. We've heard all this before. Many times. And when the callout is specifically framed to ask for people who are or have been addicted to games, you will find plenty of people ready to talk.
The videogames industry has problems aplenty when it comes to the relationship between games and fans. And my experience is that parents who also play games take these potential problems far more seriously than parents who don't.
Those non-gaming parents love to posture about how their kids are 'addicted' to games. And "how do I bloody well get them to stop playing all the time". But when you start explaining what your approach is with setting boundaries and discussing things with your kids, they glaze over and stop listening.
They just want to whinge. They don't want to actually care.
So we end up in this repetitive loop of addiction rhetoric. It's the easy angle. If someone loves to play games and loves to do it as their primary pastime they must be 'addicted'. Because if you don't play games too you just don't understand how it could be so fun to sit forward and engage with these virtual worlds and competitive environments compared to sitting back and falling asleep in front of a TV show.
Must be addiction. It can't be that it's just amazing fun and that it could fulfil you to make this your chosen hobby.
But if we move deeper than this surface layer of 'games are addictive' we can examine where the problems in the industry really lie.
Like other real addictions, the act of disappearing into an addictive focus could be a symptom of other problems in life.
Or the thing someone is 'addicted' to may well not be the game you see someone playing but instead the human community on the other side of the screen. A community that may be giving someone a sense of belonging they weren't finding offline. A community that could be leading them to cult-like acceptance of racist, misogynistic, homophobic bullshit and the rejection of their wider friends and family in favour of these screen warriors who give you a greater sense of belonging.
There are AMAZING online gaming communities that lift each other up. In the context of these family fears of game addiction, the trick is to be engaging with family about not just the games they play but who they spend time with online and the kinds of friendships they are forming there. I've had my own hard conversations with my son when I noticed they had a friend online who was using horrible racist language. We discussed what was happening and found it was best to cut that person out of their gaming life.
Communication is unfailingly the solution to keeping someone on the right path to building great relationships with games. To know how to stay focused on all the benefits and values they can get from loving games, and where the pitfalls lie and how to avoid them.
Those who just keep using the 'addiction' reference point need help seeing where the nuance lies.
They wouldn't call a young adult addicted to football, even if that person trained six nights a week with their local team. But that six nights a week might also be forming some toxic relationships with people who want to go out drinking every weekend and pick fights outside pubs.
The good / bad can be caused by the people you surround yourself with, not the activity itself. And this area of toxicity is one that I feel the games industry hasn't done nearly enough to get a handle on.
If this was something Four Corners could reveal to more families out there? It would be a great service to the community. I hope we can nudge their investigation a little deeper than the same old addiction rhetoric into something with real value.
I think games have been a tremendous benefit to many people during 2020, helping people stay connected while separated physically.
I'd encourage anyone to take the Four Corners survey and fight against the framing to speak to the reality you see in your own home and amongst your own friends. Don't be a dick, just engage with the discussion and help them see the wider aspects of how games fit into life.
Must Read
Christmas gift guide 2020: technology, games and other geeky fun times
From affordable to stratospheric, the Byteside team has put together your 2020 gift guide, with tech, games, plants, art, and so much more!
Not allowing for breasts isn't "gender neutral", it's misogyny
From clothes to PPE, A/C to CPR, the world has been designed for cis-men. Let's stop pretending 'unisex' designs are truly made for women too.
Why you shouldn't buy a PlayStation 5 Digital Edition in Australia
Sure, you'll save $150 on the console, but in the long run you're going to end up way behind. Here's the maths that proves it.
Support Byteside
If you're liking this newsletter, our podcasts, and the articles at the Byteside website, please consider supporting Byteside with a membership.
To enhance our effort to build the kind of website we want to see in the world, we're transitioning away from Google Analytics to a privacy-friendly traffic data platform so that we will have no trackers on our website by the end of January. Things like this cost money (because we are saying no to the 'free' tools that trace our users across the web) so it's the support of our readers that help us to become more and more user-focused.
And you can win a fantastic SteelSeries prize pack! Every December member goes in the running. Whether you can or not, thanks to everyone for reading us.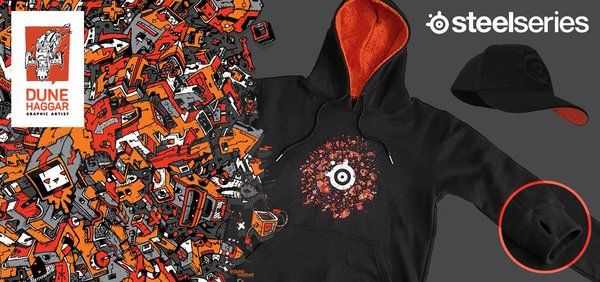 Byteside 💡 tech + games + culture
Thanks to @SteelSeriesANZ we have an awesome prize pack up for grabs for our December Byteside supporters. A pack of:
- Arctis 1 Wireless headset
- Aerox 3 mouse
- Apex 5 keyboard
- Dune Haggar QcK mousepad
- SteelSeries x Dune Haggar hoodie and cap! https://t.co/xeVHt3A9jO
News
The FTC is suing Facebook to unwind its acquisitions of Instagram and WhatsApp
A big, big move with almost every US state involved. If only they'd thought of all this before they let Facebook buy its potential competitors…
Facebook is lax on scam ads because it isn't the victim of the problem
Facebook is on track for record ad revenue this year in the order of $80 billion. That's partly due to its lax approach to stopping scammers, hackers, and disinformation peddlers who buy ads.
Huawei reportedly tested a 'Uighur Alarm' to track Chinese ethnic minorities with facial recognition
This makes me feel physically sick.
Reviews
I Hate New Years is one of the best queer holiday rom coms ever. Not just because there isn't a lot of competition. It's actually good.
EPOS|SENNHEISER GSP 670 wireless headset: a gaming and productivity powerhouse
We tried out the GSP 670 EPOS wireless headset and found the convenience and quality to make these a big win for gaming and work.
Interesting
How to use your Android phone as a webcam
How to easily set up and use your Android phone as a high-quality webcam for meetings or streams without needing to buy new hardware.
Twilight Struggle and why we're still obsessed with the Cold War
What if a board game could give us the chance to play out the Cold War and figure out just why the US-Russia conflict is so fascinating?
Drone deliveries are poised to reshape home design
Landing pads, special mailboxes and more: A future where delivery drones buzz through neighbourhoods could prompt architects and builders to rethink.
I think it's an interesting thought, but it reminds me of when people thought we would redesign our cities to accommodate Segways. That said, drone deliveries do have much more transformative potential than gyroscopically balanced scooters ever did.
Byteside Newsletter
Join the newsletter to receive the latest updates in your inbox.