20 shining lights of 2020: things that made a bad year brighter
It's been 'interesting', but here's some brilliant TV, tech, games, and standout moments that delighted, inspired or helped us along the way.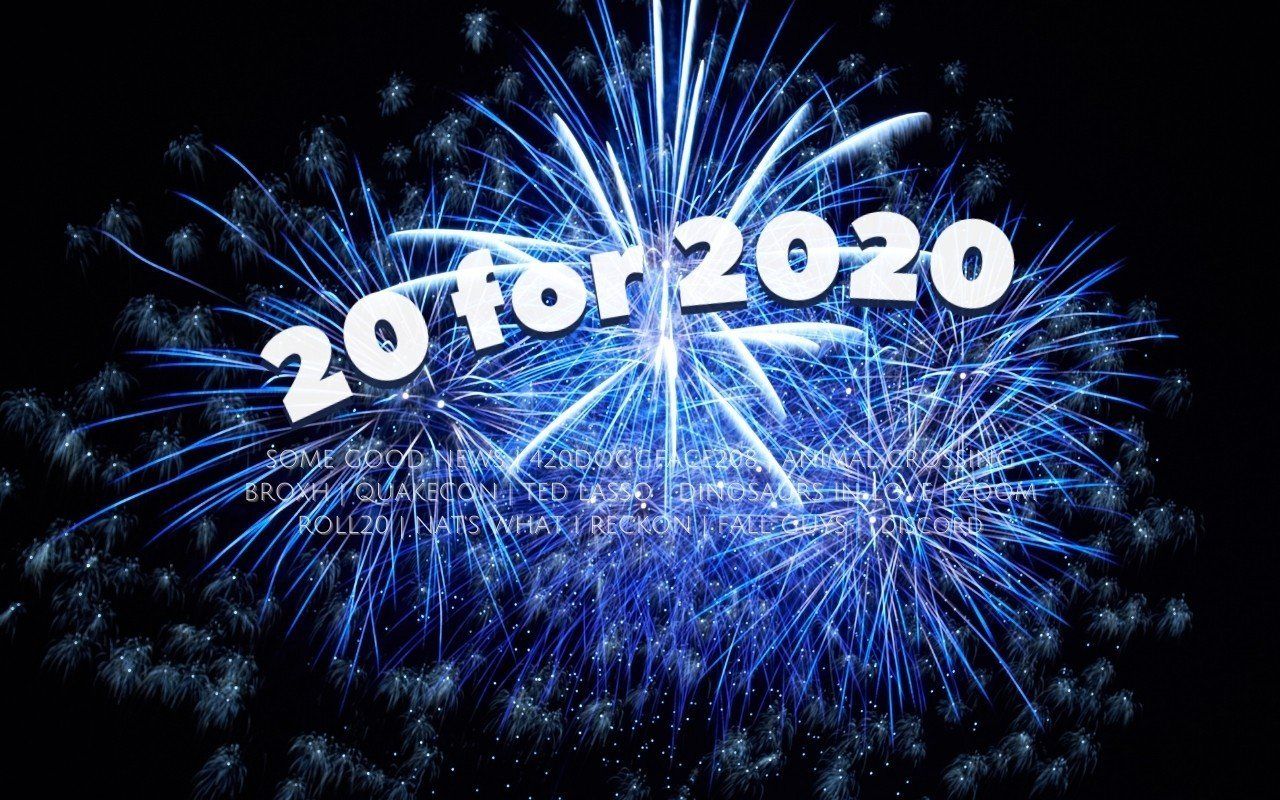 2020. A year that always loomed as the next coolest 'future' year since 2000, with hopes and shiny Kubrick aesthetic dreams attached. But it turned out a little too Kubrick than we'd hoped.
But in darkness we can always find something to cling to. Probably more than otherwise. Things that give us a chance to forget the wider troubles, or to use the moment to rise above the noise and do something special.
We have evolved in 2020. The word '2020' now acts as a synonym for Bad Things, but to try to close it out on a better note, here's 20 things that are worth remembering in the best light possible.
Here, in quasi-chronological order, flowing through things from the awkward beginnings then on into the early days of the pandemic and then deep into the thick of it all...
The Good Place finale (Netflix)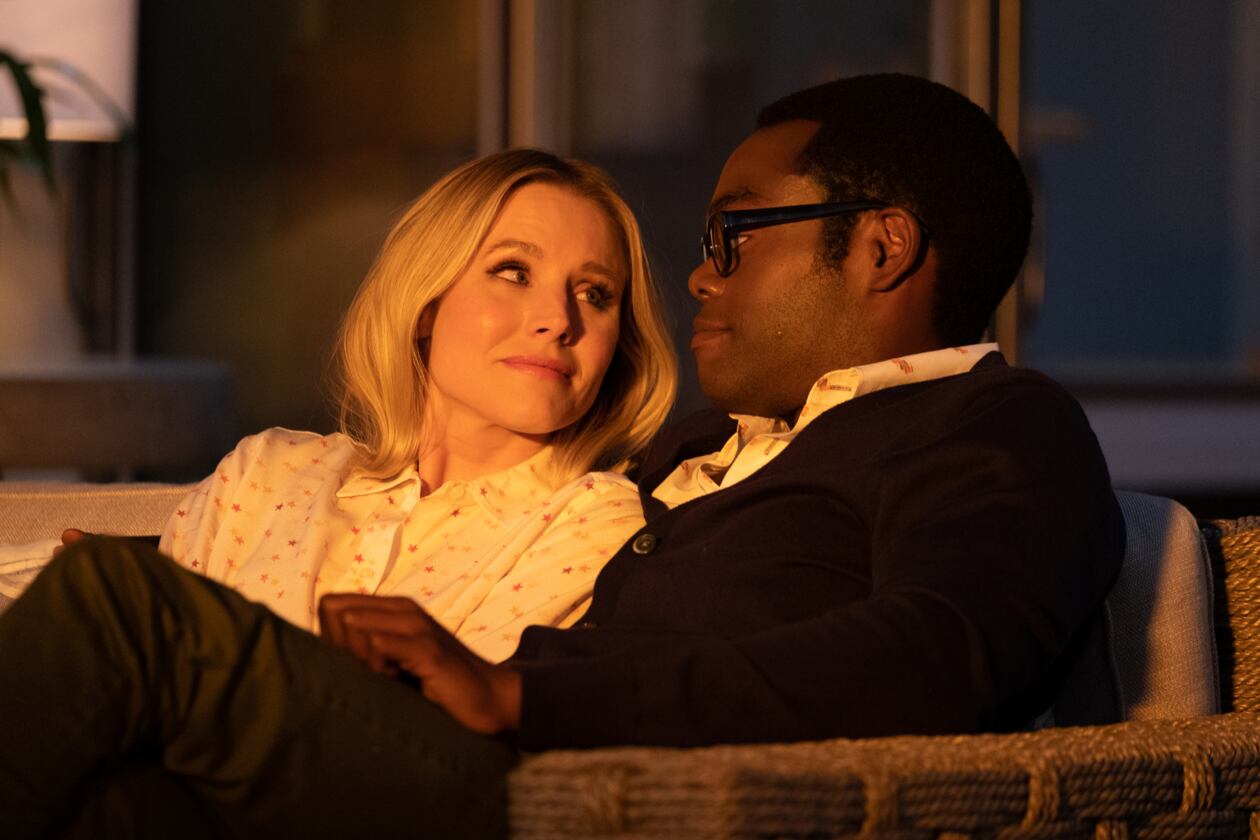 Before the virus became a 'thing', things were already a little fraught with bushfires up and down the eastern states of the country. But our great love for The Good Place meant that we had one final season of the show to enjoy through the summer. While the whole season wasn't spectacular, the ideas of the finale were well executed and fed into the bigger philosophical ideas that show has always explored in interesting ways. The question of "having enough time" was a good one, and one that would keep circling back to mind through the rest of the year.
Dinosaurs in Love (YouTube, Spotify)
One little song written by a little girl, Fenn Rosenthal, ably assisted by her musician father, Dinosaurs In Love was a viral Twitter hit that quickly got a Spotify release. Cute with probably more heart than Rosenthal ever realised – they didn't get to say goodbye? – made this all too real. And now it's crazy to think that was something that happened in 2020.
Zoom (PC, mobile)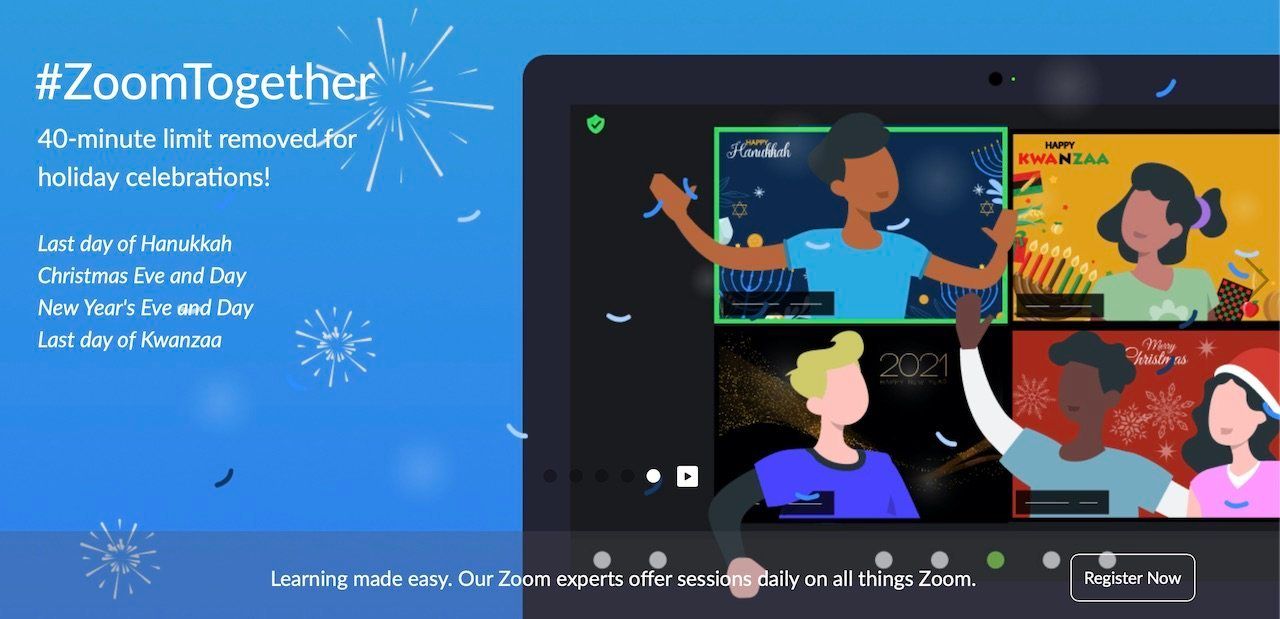 The breakout hit of the pandemic. We've all been forced to use video conferencing software in the past, but for the past decade it has consistently sucked. Finally, when we really demanded options that worked easily, Zoom revealed itself to be the one app you could share a link to and expect it to actually work without 15 minutes of updates, installers and plug-in shenanigans.
Yep, it's had to update itself A LOT to get over a bunch of security fears, but it started from the right place. It worked. Now the rest of the industry is chasing it down, and the whole industry is better because of it. And now we all spend that 15 minutes checking if we can be heard and telling people they're on mute.
Some Good News (YouTube)
Famous people have tried and failed a lot this year to try to look like they care about us normal folk, or that they're somehow going through the same things we are. John Krasinski was the one to pull it off with SGN, a series of YouTube news reports starting at the end of March that were all about good things happening in the midst of the Bad Thing.
It was fun, it was real, it incorporated lots of normal people rising above, and as it progressed we got both umpteen celebrity cameos and corporate sponsors stepping in to make a lot of people's days a lot brighter. After eight weeks it was over, and had been sold to ViacomCBS – but honestly, Krasinski couldn't have just kept doing this thing by himself forever… a surprise Holiday Special was a lovely bookend to close out the year.
DJ D-Nice's Club Quarantine (Instagram)
As everyone realised things had to change and life had to become a lot more homebound, some people started to turn social media into a much more communal environment. While Zoom helped us connect with specific other people, folks like DJ D-Nice used tools like Instagram Live to create party spaces where anyone could stop by and join in the fun.
Roll20 (Desktop)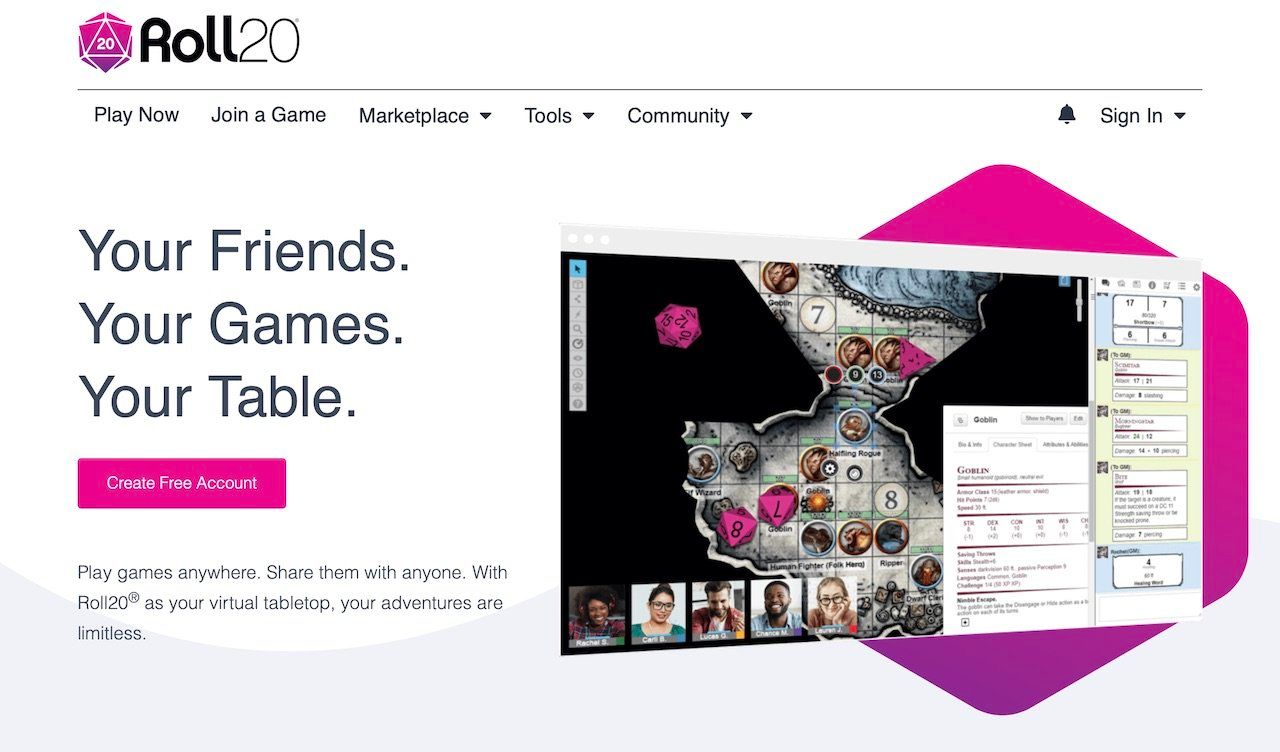 A lot of regular tabletop gaming sessions had to call it a day during early 2020, and while videogames are an easy refuge for spending time with friends online, it's a lot harder to find the right way to tabletop in the same way.
But Roll20 had been out there, quietly doing its thing since 2012, supporting a range of tabletop formats along the way. And instead of only connecting groups who had to turn online, a lot of people discovered this as a way to connect with old friends in a way they'd always promised they would in past years.
Animal Crossing (Switch)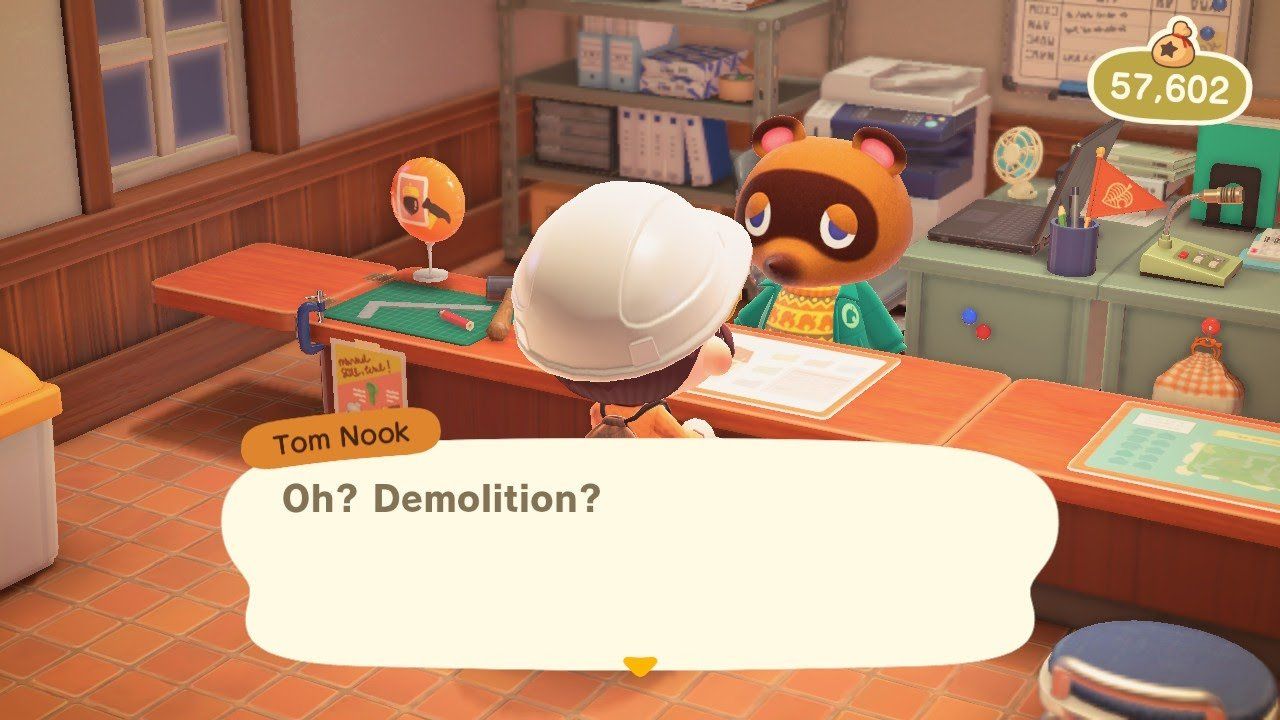 Disappearing into the world of Emperor Nook and friends was exactly what many were looking for when Animal Crossing arrived on Nintendo Switch in March. If you were going to be stuck at home, possibly without a job, why not put yourself to work on a digital island paradise?
Discord (PC, Mobile)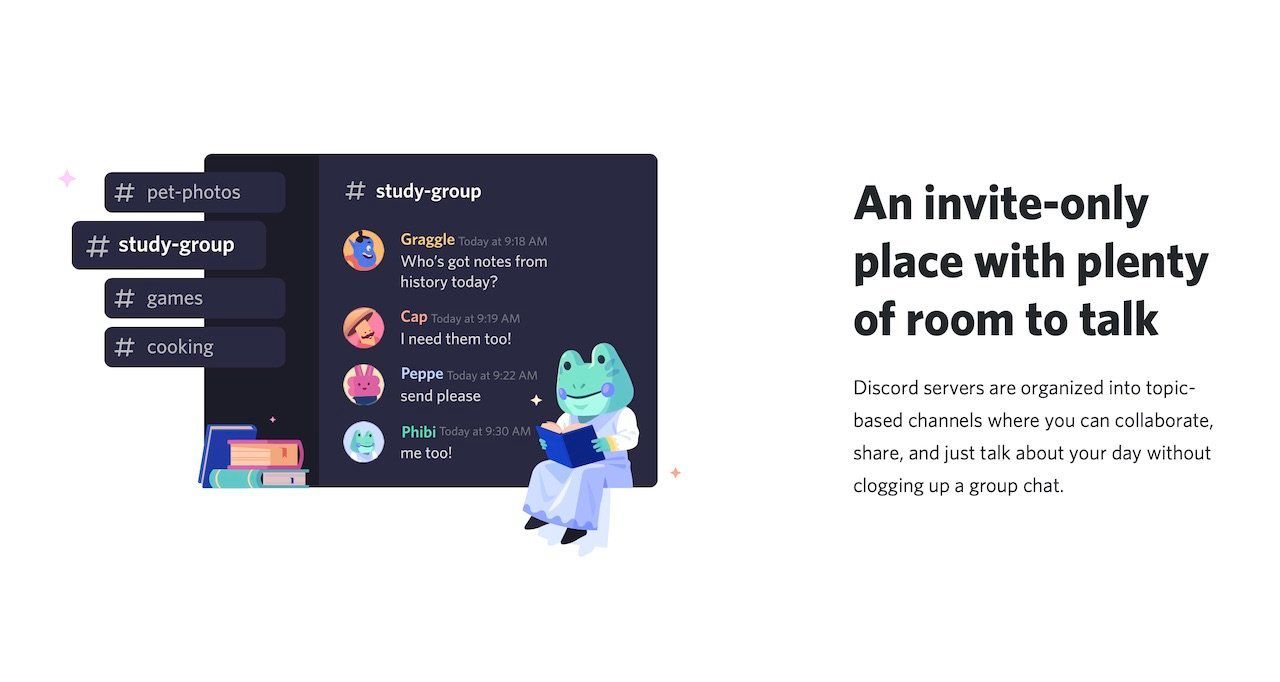 While Zoom was the video conferencing winner, Discord started to shake off its gamer roots and do a great job of helping groups, schools and communities find a home for text and audio chat at no cost whatsoever. It released teaching resources and guides for newcomers and started to flex as a "free Slack alternative".
Broxh_ (Twitch)
A lot of people tried to become the Twitch stars they always knew they were meant to be in 2020. Others stumbled into stardom simply by being lovely humans who wanted to share their crafts with the world. Broxh plays some World of Warcraft, but rose to fame (and over 1 million followers) through his whakairo – traditional maori woodcarving. But most of all it's the love, respect and positivity he brings to his channel, which went viral when he told his viewers to keep their money and not send him donations.
Fall Guys (Steam, PS4)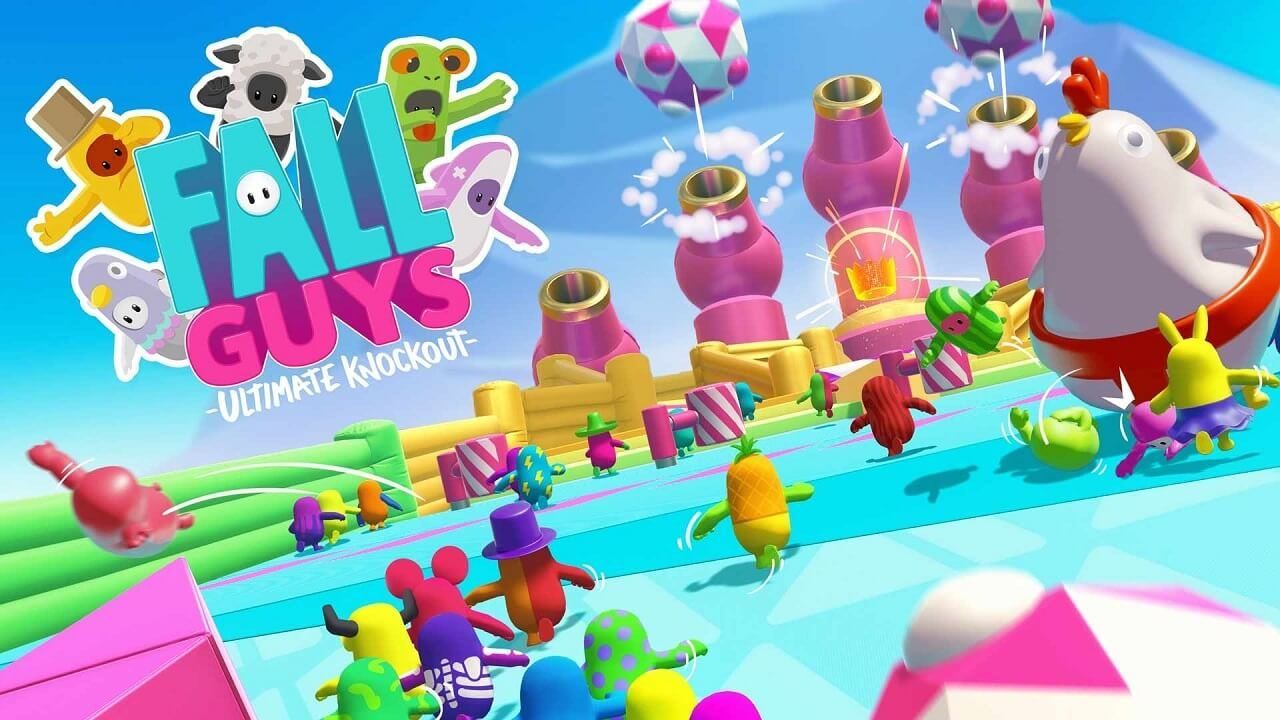 Of all the "we needed this right now", Fall Guys was the Takeshi's Castle inspired Battle Royale that sent everyone to a wondrous colourful world of mayhem that was exactly the right vibe for the thick of the pandemic.
Chasing down that crown became an obsession for many, while the simplicity of the game made it super accessible for anyone to dive in and have some fun. Along the way it got a little too crazy, perhaps, and that simple grab ability turned into a tool for toxic griefers, but the heart was always in the right place and continues to be as the game keeps evolving through its latest updates.
Check out our interview with the Fall Guys devs from just ahead of the game's launch here.
Among Us (Mobile, etc.)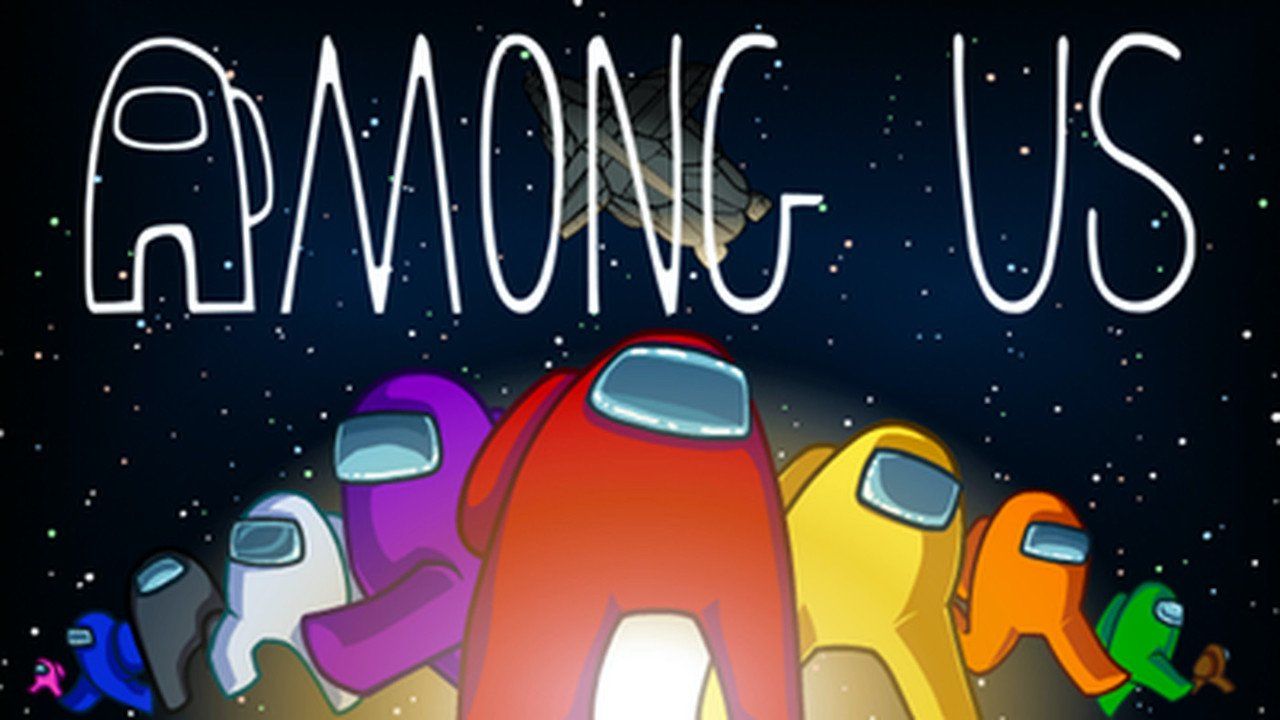 Right around the same time as the Fall Guys launch, Among Us was gaining momentum from a slow boil after its original launch on mobile back in 2018. But as it picked up momentum on Twitch thanks to some big streamers (Sodapoppin gets credit for getting Western audiences excited), it became a lot more than just a digital version of Mafia / Werewolf. It became another environment to just hang out with friends online.
Home Movie: The Princess Bride (Quibi)
Oh, Quibi. Arrived and departed in the blink of a pandemic. Declared the pandemic as part of its reason for failure, never mind that most anything that let people stream content was growing faster than ever thanks to people having more time to chill.
Honestly, it was the weird content selections that were a big part of the problem. High quality production values, but nothing enjoyable enough to really get people excited.
But if they were excited? No way to share clips to make anything go viral.
BUT... when many had already written it off, an all-star cast recreated The Princess Bride during lockdown, and it was spectacular. Different actors took on key roles throughout the phone-shot backyard fun and it felt like the kind of thing Quibi could have made better than anyone. Hollywood star access in fun formats? Maybe Quibi should have bought SGN...
It even captured Carl Reiner's final moments on screen, exchanging the glorious finale with his own son, the original director, Rob Reiner. No, YOUR crying.
The Speed Cubers (Netflix)
Ever wanted to be the fastest at doing a Rubik's Cube? This doco is both fuel for your passion and a reminder of what it takes to reach the top. But, like any good sports doco, it's really about something bigger.
Two young men who build a relationship across the world, and the finale takes place in Melbourne (yes, you can't help but watch and remember what it was like to go to a live event full of people, but that's not the point). It's a lovely story about people caring for each other and connecting through shared passion. A reminder of ourselves at our best.
Microsoft Flight Simulator (Steam, Game Pass)
Never before has one of the nerdiest simulation games out there taken on so much importance in the gaming scene, but the latest Flight Simulator felt like the truest form of escapism yet.
Flying across a realistically rendered world? Just the very concept of departing an airport had become foreign that the game suddenly had a magical quality to it. Add some wildly weird mapping errors like the Melbourne Monolith and this earned its stripes as a place where we could pretend the world was different in 2020.
Elgato (PC)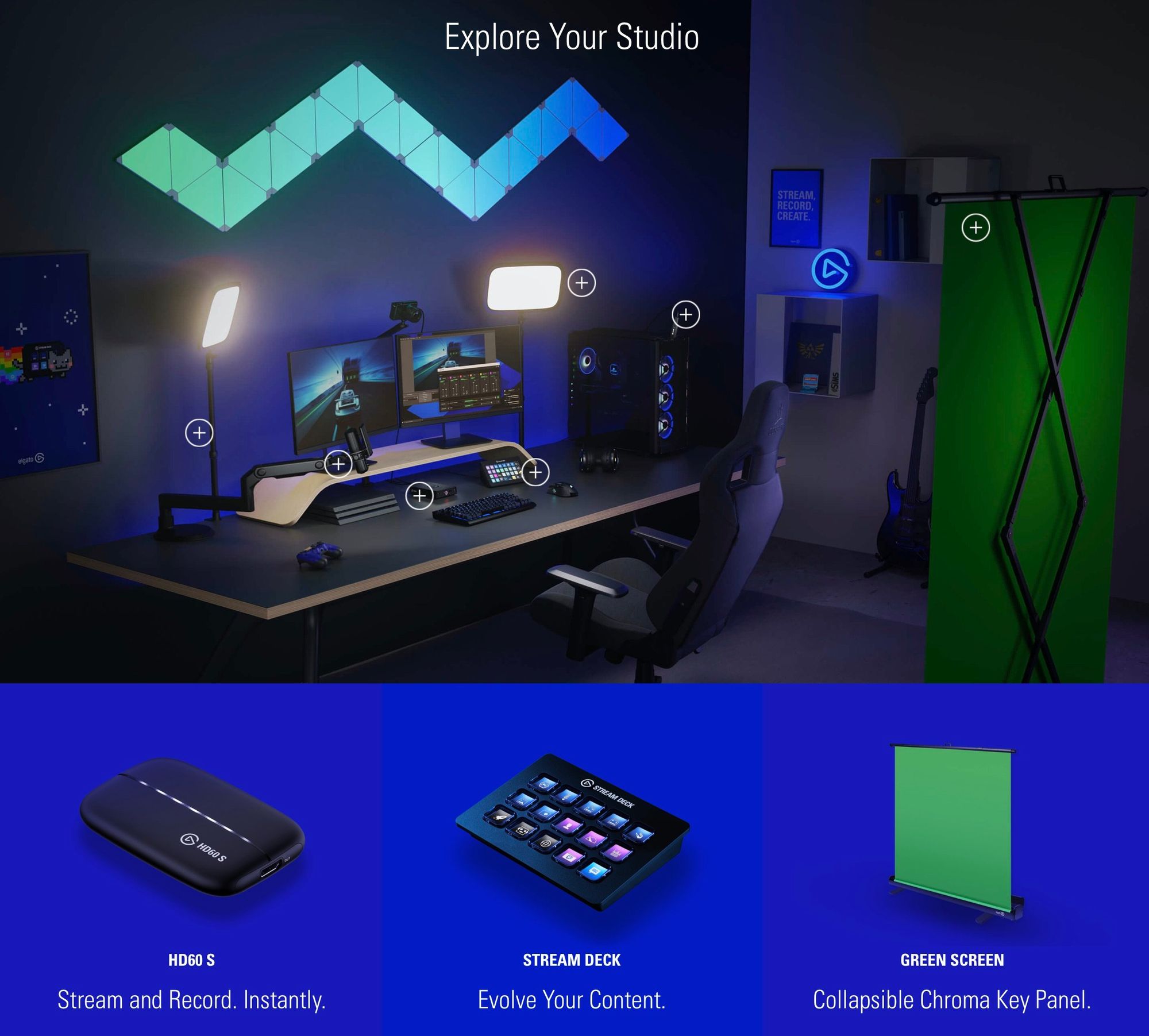 For creators working from home, Elgato knocked it out of the park in 2020. The company has been around for a long time delivering video capture technology for PCs, but over recent years it has been developing its services for the Twitch / YouTube / whatever streamer market with tools like the StreamDeck alongside its capture hardware.
But then the lights started to come along, giving high quality and software controllable LED lighting that attaches to desks, followed by ring lights and even just the desk-attachable mounts for any kind of camera or light or whatever you need.
With microphones and green screens and more, including buying the excellent EpocCam software to turn any phone into a webcam, the company has an arsenal of equipment that helped a lot of people get their home setups in tip top shape in 2020. Or made you watch its "out of stock" messages for months on end...
Honestly, this is NOT some under the radar ad. I just think Elgato needs credit for making quality home video setups accessible to a lot more folks than those who know where to go hunting for commercial-tier equipment (that isn't much better than what Elgato is serving up).
Quakecon at Home (Online)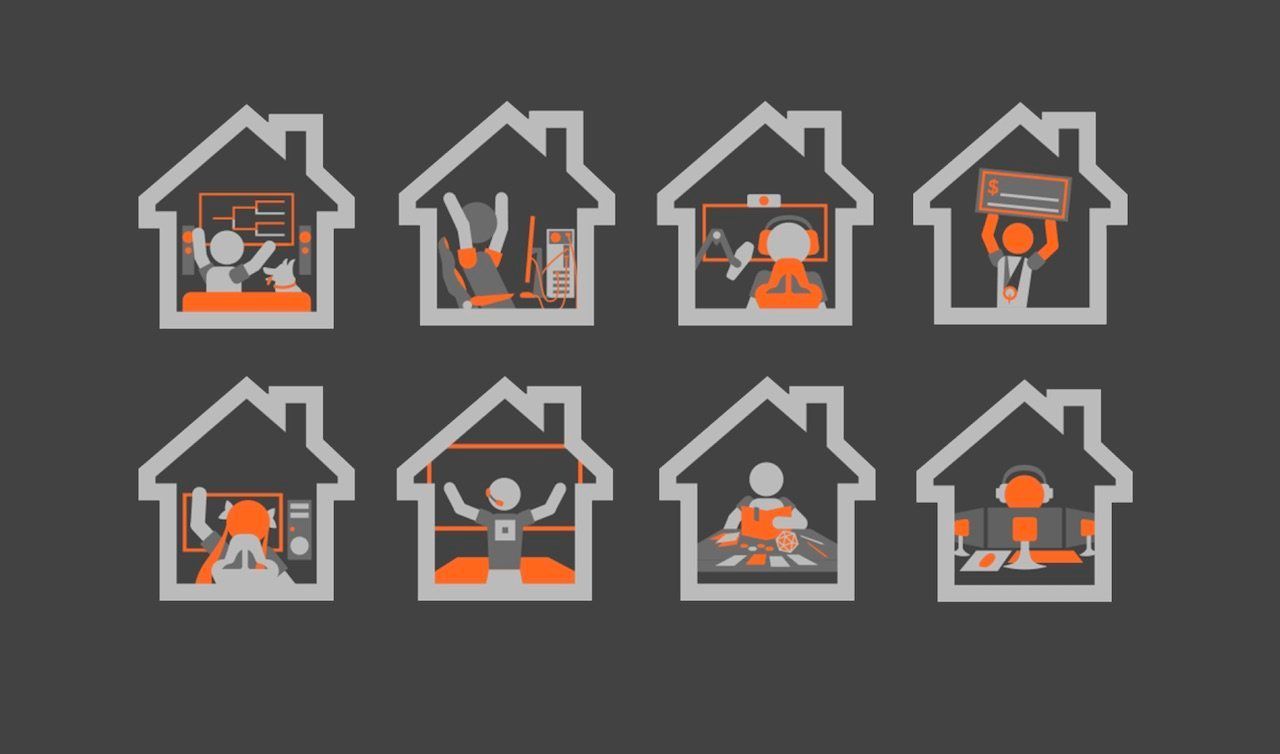 Bethesda normally throws a mega event in the USA each year to talk about all its cool new things and also crown a new Quake Arena champion while they're at it. They shifted the whole event to an online experience, QuakeCon at Home, this year and it really, really worked.
There was a great sense of community, with excellent panels and behind the scenes discussions with the teams who made the games. Plus a 24/7 cycle that saw control hand over to the ANZ community.
With cute interstitials of Bethesda VP Pete Hines chilling at home sprinkled throughout, it felt like we really were all at home together sharing a special moment.
Ted Lasso (Apple TV+)
We covered this in our best TV wrap for the year. It's wonderful. It's positive. We all need a Ted Lasso in our lives. Thank you, Ted. Believe.
420doggface208 puts Dreams back on the charts (TikTok)
@420doggface208
Morning vibe ##420souljahz ##ec ##feelinggood ##h2o ##cloud9 ##happyhippie ##worldpeace ##king ##peaceup ##merch ##tacos ##waterislife ##high ##morning ##710 ##cloud9 ♬ Dreams (2004 Remaster) - Fleetwood Mac
TikTok puts its roots deep into youth culture in 2020, giving so many folks a fine creative outlet while so many others were off limits. But beyond the creativity it was also regularly viral simply thanks to people sharing positive vibes in the face of tough times.
None is a grander example than that the viral moment when Nathan Apodoca, aka 420doggface208, cruised down a highway on his skateboard, sipped on Ocean Spray and sang along to Fleetwood Mac's Dreams showed this was an outlet for so much more than just 'the kids'. The song went back into the charts for the first time in 40 years. Thanks Dogg.
Nat's What I Reckon (YouTube)
The channel has been on YouTube for many years, but Nat really found his niche when he started delivering some wildly sweary cooking videos that cut through the crap and explained what it takes to make good food when you're stuck at home during quarantine.
It's the cooking show for people who would never be caught dead watching cooking shows, and it helps demystify why "jar sauce" is shit and that it's not hard to cook well.
Nat makes recipes feel like the guidelines they're meant to be instead of rigid rules to follow. And even if you never cook anything he shows, it's just funny Aussie shit on YouTube.
---
Tell us your own highlights by tagging us on Twitter or Instagram. We'll see you in 2021. Whatever happens, remember there will always be cool things out there to cling to when you need them. Hopefully we'll make a few ourselves along the way!
Byteside Newsletter
Join the newsletter to receive the latest updates in your inbox.