Xbox Series X/S wireless headset problems are not just you
Wireless headsets are having all sorts of issues with the Xbox Series X/S. Fortunately, Microsoft is on the case and is working on a fix.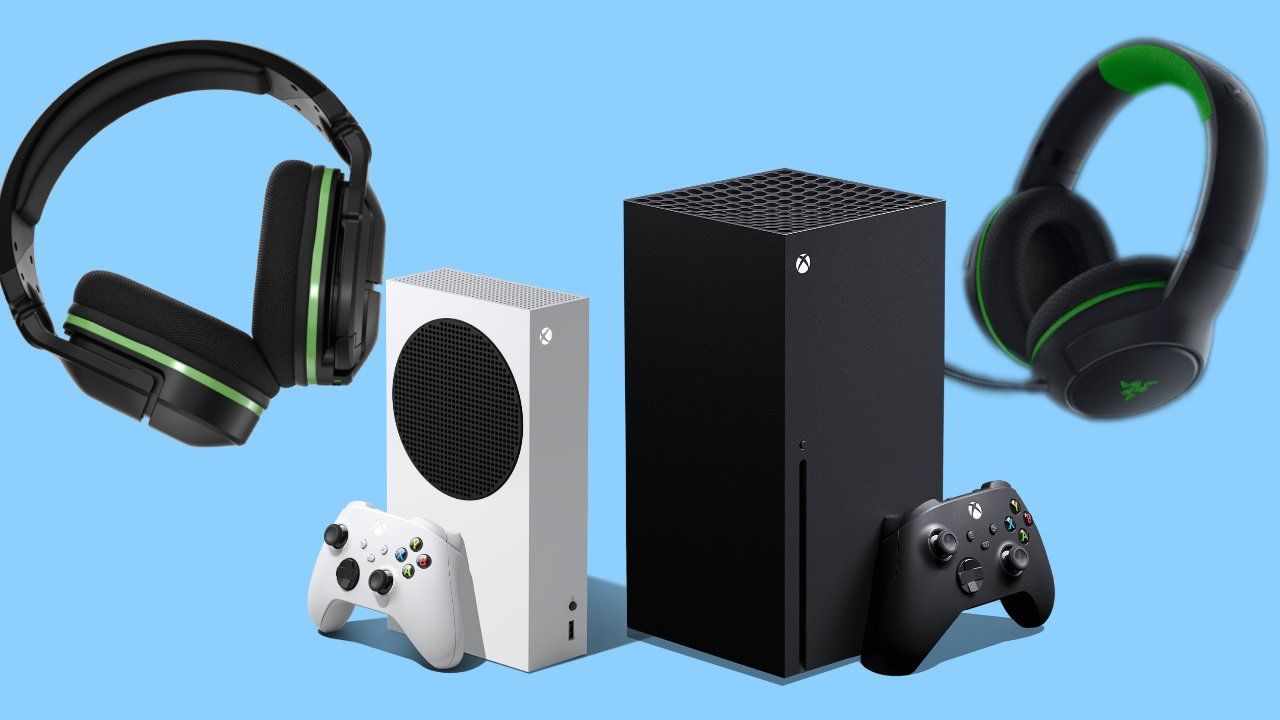 Update 14 December 2020: Microsoft pushed out a system update at the end of November for Xbox One and Series X/S consoles. Although the release notes don't specifically mention the headset issues, it appears the problem is now resolved, as the Razer Kaira and Turtle Beach Stealth 600 Gen 2 wireless headsets now work without distortion alongside the new controller. The original article continues below.
---
A bizarre issue involving the Xbox Series X/S consoles and their corresponding new controller is causing audio issues with wireless headsets, including intermittent connection, audio distortion and crackling sounds.
Many wireless headsets are currently impacted by the problem, including models from popular brands including Razer and Turtle Beach. It seems, however, the issue is not with the headsets, but with the actual Series X and S consoles.
I'm currently testing the Turtle Beach Stealth 600 Gen 2 and Razer Kaira headsets, both of which work perfectly on an Xbox One X. As soon as I connected both of them to an Xbox Series X while using the new controller, the unpleasant distortion sounds and connectivity issues started almost immediately.
Curious to see if anyone else encountered the same dilemma, I found a Windows Central report confirming it's not an isolated incident. In fact, Twitter and Reddit users mentioned Corsair and SteelSeries wireless headsets are also not immune.
Among online discussions, one suggested workaround was to use an older Xbox One controller instead of the Series X/S controller, which worked for me, but is not ideal.
One of the quirks involved in the hardware clash is that wireless headsets don't start playing up until the new controller is briefly left idle — roughly 10 seconds by my count — which makes wireless headsets just about unusable for games with cutscenes. In comparison, testing a wired RIG 500 PRO HC headset was totally fine.
Another oddity is that it predominantly affects games optimised for Series X/S but not older games. I tested multiple games and found the following to reliably replicate the issue:
Assassin's Creed Valhalla
Forza Horizon 4
Gears 5
Tetris Effect: Connected
Yakuza: Like a Dragon
Some optimised games were fine, in addition to other previous-gen entries, however. Here are the titles that did not produce wireless headset problems:
Celeste
Destiny 2
Devil May Cry 5 Special Edition
NBA 2K21
Ori and the Will of the Wisps
Byteside sought official comment regarding the Series X and S not being friendly with wireless headsets and received confirmation that the Xbox team is aware of the issue and working on a console update to resolve the problem.
"We are aware that some players are experiencing audio issues when using a wireless headset with their Xbox Series X|S," a Microsoft spokesperson revealed. "As the appropriate teams work to fix this bug, the issue can be mitigated by temporarily using an Xbox One controller."
Microsoft has also updated its known issues page acknowledging the issue. There isn't any word on when to expect the update to land, but it's encouraging that a fix is in the works.
I'm keen for a resolution soon, so I can go back to hanging out with my new friend Ichiban Kasuga and the crew of Yakuza: Like a Dragon in wireless comfort on the couch.
Byteside Newsletter
Join the newsletter to receive the latest updates in your inbox.