The Dish gets official Wiradjuri name
The Parkes radio telescope, along with two other CSIRO space instruments, have been given Wiradjuri names to better connect them to country.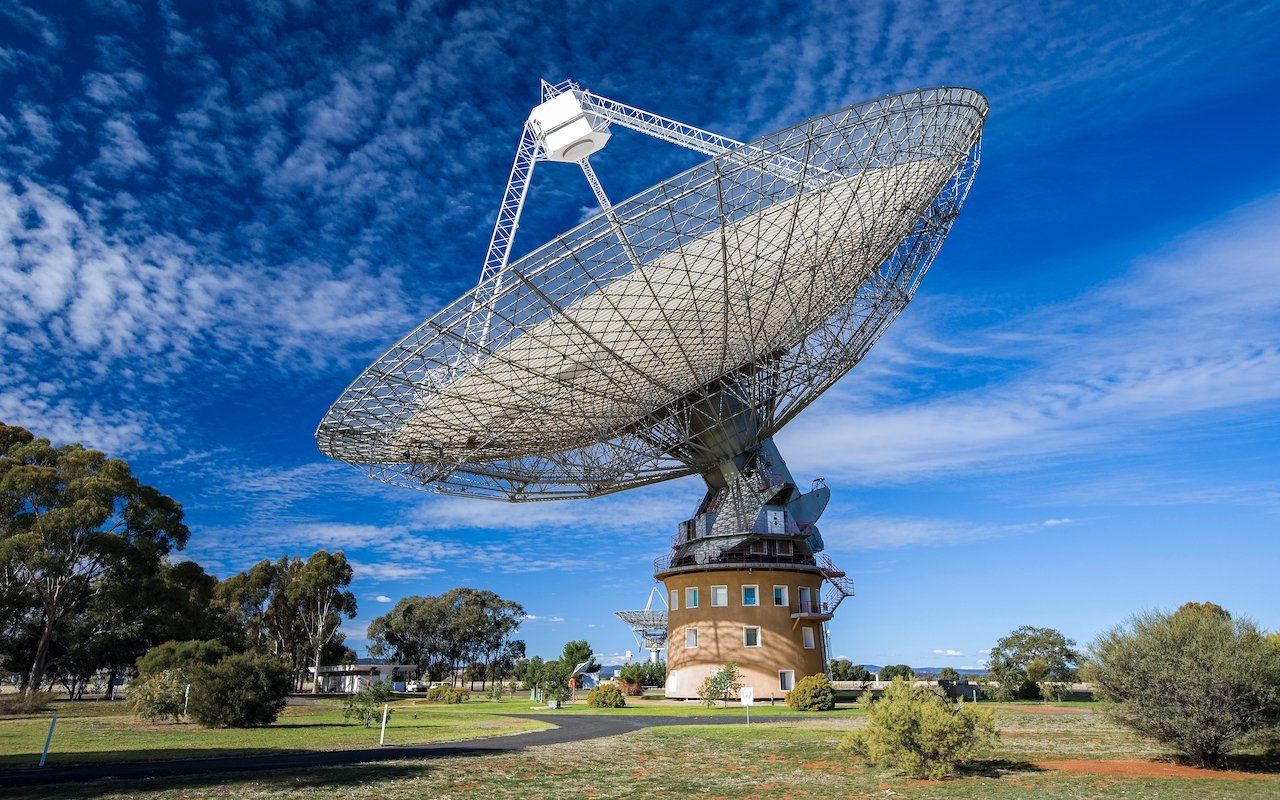 The world-famous CSIRO radio telescope in Parkes might be better known simply as "The Dish", but the National Heritage icon has officially been given a new name.
Murriyang means "Skyworld", which seems poetically appropriate for a telescope that has been watching the depths of space for more than half a century.
The name is more than just a cute coincidence. Murriyang is also the "Skyworld" home to key creator spirit Biyaami (Baiame), who is represented by the stars we commonly associate with the constellation Orion.
The new name has been two years in the making, with CSIRO staff working closely with the NSW Aboriginal Consultative Group, the North West Wiradjuri Language & Culture NEST, and a collection of Wiradjuri Elders including Elder Dr Stan Grant (Sr). The traditional naming ceremony was timed to celebrate NAIDOC Week, November 8-15.
Wiradjuri Elder David Towney, representative of the NSW Aboriginal Education Consultative Group, couldn't be prouder.
"We teach language to understand country, culture and sky stories. Connecting our language to the telescope is connecting the telescope to country, and commemorating this during NAIDOC week is a way for people to come together and celebrate Wiradjuri culture."
And it's not just Murriyang to be given a Wiradjuri name. The ceremony also honoured two other CSIRO instruments that have scanned the skies from Parkes.
A 12-metre ASKAP testing antenna has been named Giyalung Miil, meaning "Smart Eye" – apt for a new type of receiver technology that can see different parts of the sky at the same time.
Despite being decommissioned, the historically significant 18-metre antenna that was able to move along a railway track while observing has been named Giyalung Guluman - "Smart Dish".
"We're honoured that the Wiradjuri Elders have given traditional names to our telescopes at Parkes, to connect them with the oldest scientific tradition in the world," says CSIRO Chief Executive Dr. Larry Marshall in a statement. "Science is the search for truth, often we think we are the first to discover it, but much of the knowledge we seek was discovered long before us."
Byteside Newsletter
Join the newsletter to receive the latest updates in your inbox.