Amputee gets a Venom Snake bionic arm that looks bad ass
3D printed prosthetics just keep getting cooler as this Open Bionic arm shows that looks just like Venom Snake's from Metal Gear Solid.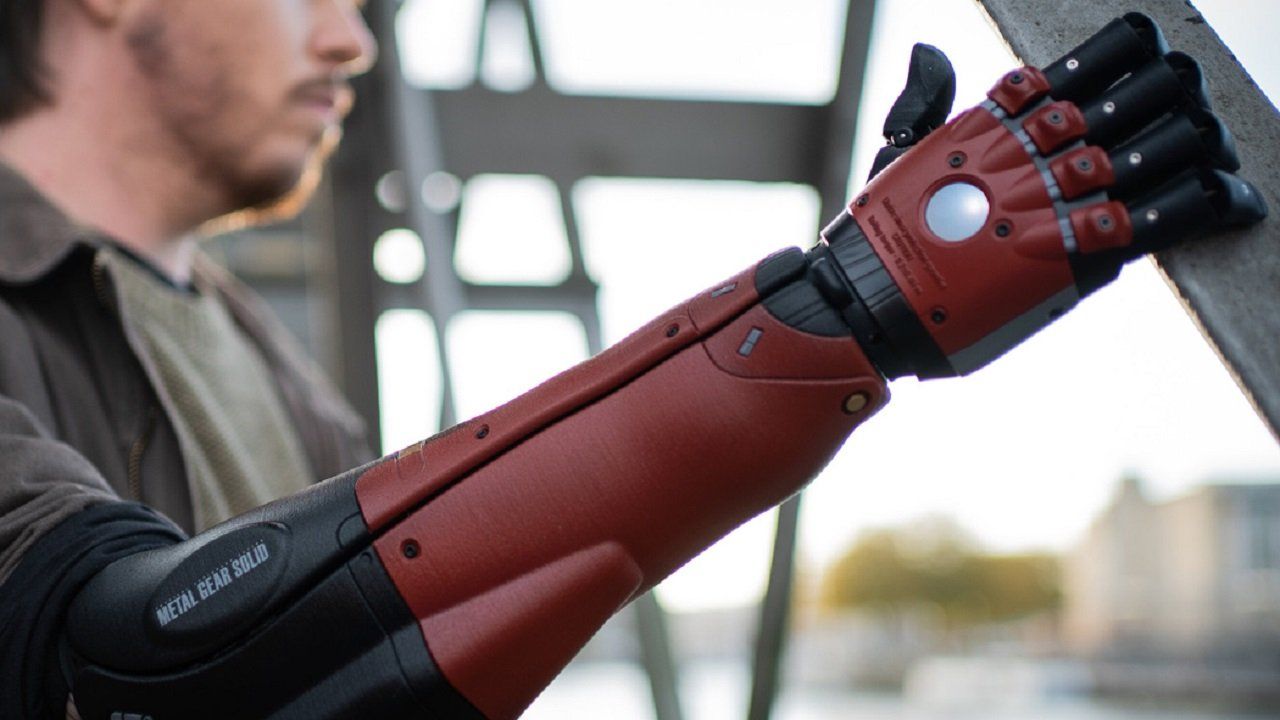 I think one of the greatest signs of human technological achievement is how we improve ourselves and help others. That's why prosthetics are easily among some of the coolest tech around.
3D Printing has been a huge boon for prosthetics. It's given anyone who can access a 3D printer the ability to make custom pieces – or potentially be able to purchase them from someone who can.
This is huge. A prosthetic hand can cost tens of thousands of dollars but now people can make some themselves for under $50 USD. These cheaper offerings won't be as good or as durable, but that's still incredible.
Something that was only ever an option for the super wealthy or well insured has now become cheaper than taking your kids to the movies.
It's especially fantastic for children who are still growing. Imagine spending such big money on something that won't fit even a year later. Plus they can pick their own colours as styles change, giving some feeling of control over the situation.
Speaking of making prosthetics look super cool, one gamer now has a black and red prosthetic that looks exactly like Venom Snake's from Metal Gear Solid V: The Phantom Pain.
Daniel Melville is a 29 year-old gamer who was born without his right hand, and now he has one of the coolest right hands ever.
This is made possible thanks to Open Biotic's Hero Arm. These are battery powered prosthetics made using advanced 3D printing techniques. Because of those techniques, it only costs around $13,000 USD despite having very precise control including different grip strengths, haptic feedback, and posable thumbs and wrists.
One of the other cool features of the Hero Arm is all the customisation options. They're built to support magnetic covers which can change the style immediately. They've even got Disney and Star Wars options for kids!
And now, Konami joined forces with Open Biotics to create this amazing Venom Snake shell for even bigger kids.
More of this, please. More using our big ol' homosapien brains for good. You love to see it.
Byteside Newsletter
Join the newsletter to receive the latest updates in your inbox.