My obsession with a crime reporting beauty guru
What do you get when you mix hardcore true crime with a perfect cut crease? Your new favourite YouTube channel.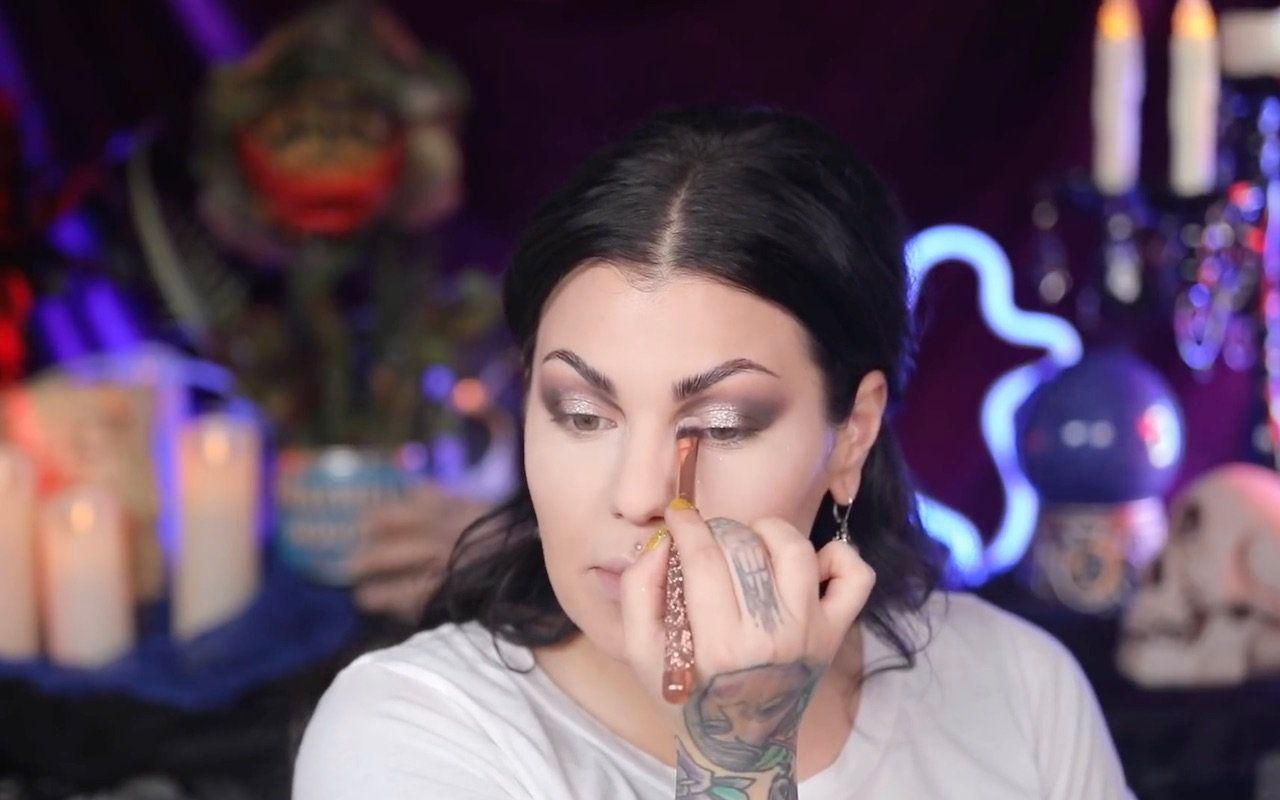 Who among us doesn't enjoy a juicy crime docco?
As many aficionados will know, there are a plethora of streaming services made specifically to deliver sweet, gruesome tales to entertain the most perverse parts of our psyche. The kind of documentaries you watch alone, scoffing down copious amounts of ice cream like a Hollywood cliche that make you ask yourself...
'Am I okay?'
The answer is rarely yes, but that's beside the point.
Having grown up in the YouTube generation, it's been fascinating to see how our viewing habits have evolved. Which is one of the reasons I wanted to bring attention to Bailey Sarian.
Bailey is one of my favourite people to watch on the platform, not only because of the immense amount of effort and research she puts into her videos, but also because of the way she presents them.
Bailey is best known for her weekly series Mystery & Makeup where she relays horrific and confronting true crime stories while showing off her drop dead gorgeous makeup routines! Not only the BEST idea for a series I've ever heard, but a genuinely informative watch, coming from a viewer who really does take an interest in both of those things.
What I love most about her commentary is how accessible it is. I'm someone who generally can't keep up with dense documentaries that spend an overabundance of time going into the backstory of each criminal. Mystery & Makeup is a welcome change from these traditional presentations, as she covers each story in a relatable fashion and is super engaging to listen to.
Similar to shows like Drunk History, Crash Course, and even Barbie's YouTube channel, the information that's given to their audience is always offered in a manner that's not only intriguing, but equally as fun to watch.
Content like this makes me excited for the future of digital media in a broader sense. It proves how technology mixed with a big serve of pop culture in the right ways can yield wildly positive results for creators and viewers alike.
If it wasn't for Aubrey Plaza's stunning re-enactment of Aaron Burr's infamous standoff, I never would have learned that Alexander Hamilton seemed to be, quite frankly, a little bit of a dick! Bailey's breakdowns bring a little levity to some often harrowing stories, which definitely makes the details of the Jonestown Massacres – as horrific as the situation was – a lot easier on the ears.
Now thanks to Bailey and her extensive catalogue of videos, I've been able to educate myself on some of the world's most notorious serial killers and gain intimate knowledge on the details of their offences and victims. Knowledge that is seared into my brain, but I know will be useful down the line nonetheless.
Though, I do think I need to switch my viewings to the day time. While watching Bailey's videos just before bed is an educational venture, there may be some long term harm in hearing the gory details of Jeffrey Dahmer's murders right as I'm drifting off to dreamland…
Byteside Newsletter
Join the newsletter to receive the latest updates in your inbox.