'Study' reveals Mario Kart, FIFA and Dark Souls are the most stressful games
Which games will get your heart racing most? And which spike it hard? These games lead the stress surge charts with others close behind.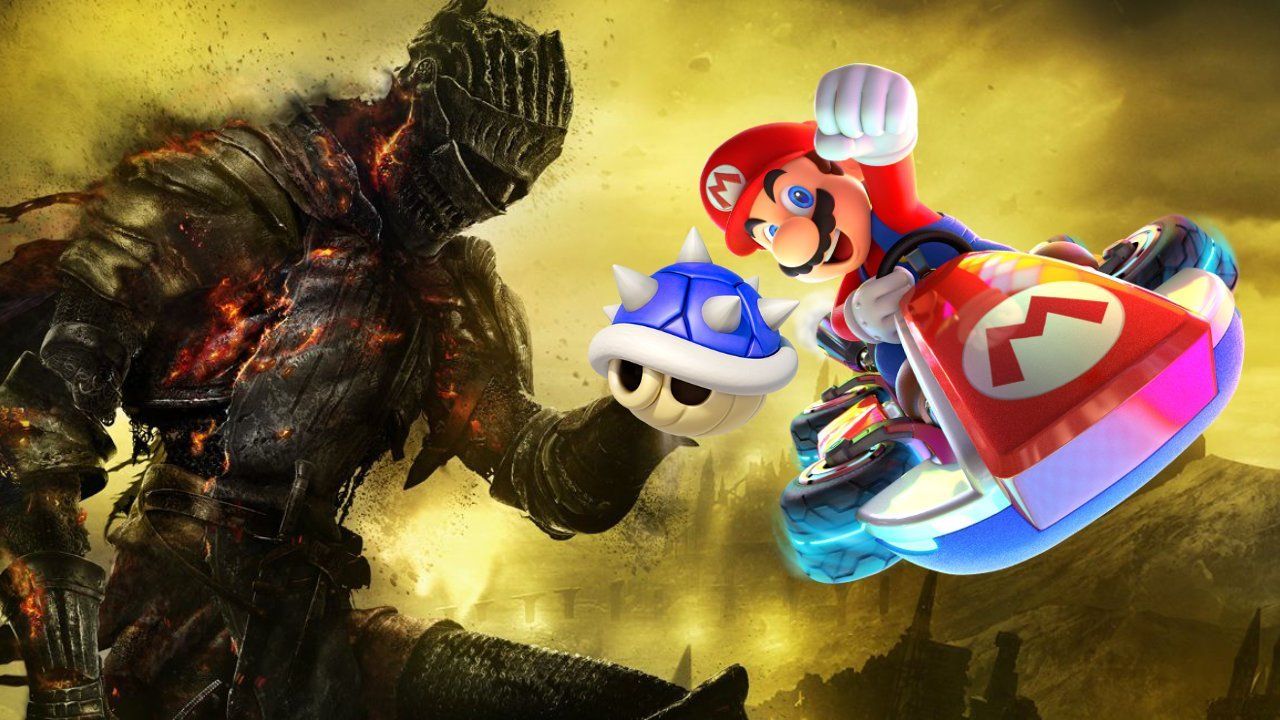 Blue shells, extra-time equalisers, and Lovecraftian horrors: all the hallmarks of a stressful gaming session.
In a 'study' from gambling site BonusFinder — who obviously had nothing better to do — Mario Kart was found to be the most stressful game over a sustained session, while Dark Souls III generated the highest spikes in stress.
Although the sample size was small, only drawing from 14 gamers playing 16 popular titles, the data might lack scientific rigour but certainly checks out at an anecdotal level.
The last time I played Mario Kart 8 Deluxe with friends in-person, I was worried the neighbours were going to intervene and I would have to embarrassingly explain that we were not having a heated domestic dispute, and we actually were, in fact, playing Mario Kart.
The study grouped sets of findings based on two factors: the average heart rate increase throughout 30 minutes of gameplay, and the peak heart rate increase over the same period.
Mario Kart — the specific entry isn't mentioned — saw an average beats-per-minute rise of 32.81%, just edging out FIFA and Call of Duty, with Dark Souls III and Fortnite rounding out the top five.
Of the surveyed games, Dark Souls III and Fall Guys ran away with the largest heart rate spikes, nearly doubling the players' resting heart rates up to a max of 127 beats-per-minute — pretty impressive for a sedentary activity.
As for Fall Guys, my money's on the stress skyrocketing during the Hex-a-Gone finale round. Many promising tilts at the crown have ended at the hands of that hexagonal monster.
On the other end of the scale, Animal Crossing, The Sims and The Elder Scrolls V: Skyrim all showed slight heart rate decreases during a 30-minute session. Who would've thought that games about paying off debts, trying to have 100 babies, and completely ignoring the story would be so relaxing?
I didn't need a study to confirm how intense Mario Kart is, but now it's backed up by the undeniable science of a betting aggregation website.
Byteside Newsletter
Join the newsletter to receive the latest updates in your inbox.