Lore Olympus: the power of retelling myth
What Lore Olympus changes about Greek myth can reveal things about the stories we tell and the way we tell them.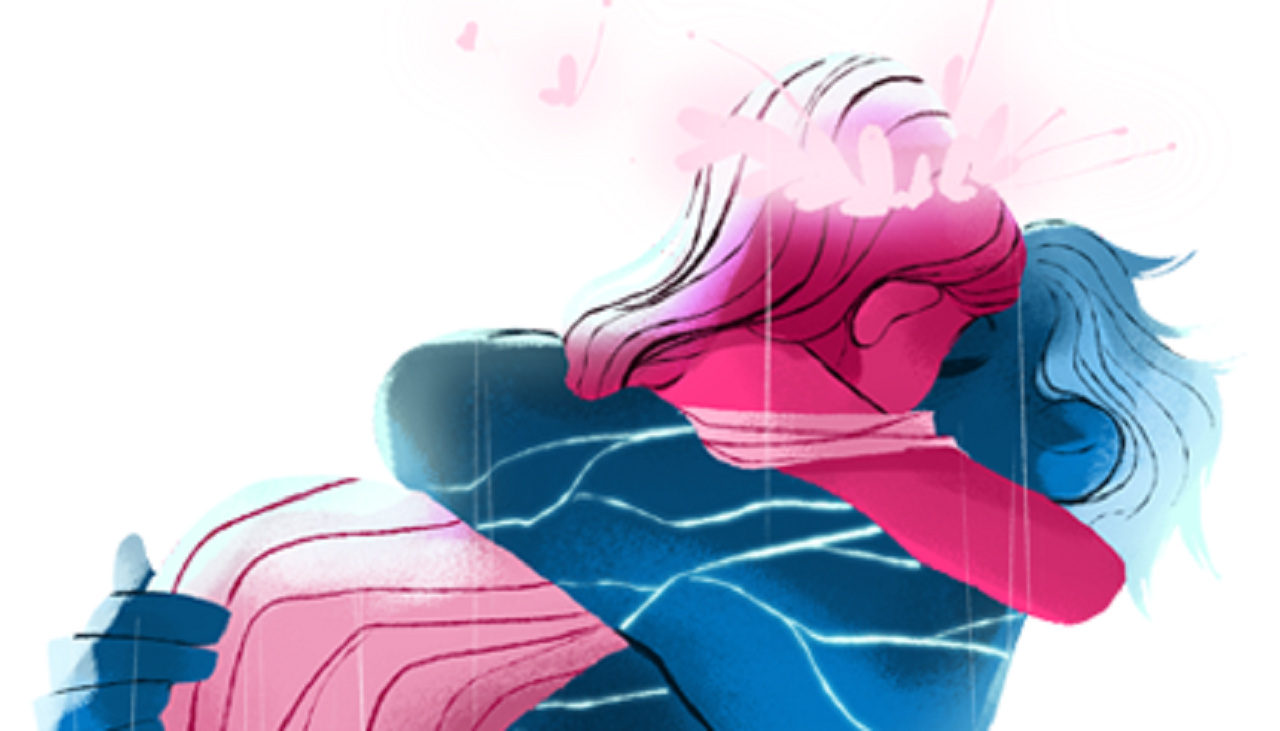 Content warning: this article discusses sexual assault in the context of ancient Greek myth.
Lore Olympus has catapulted the story of Hades and Persephone into the internet consciousness. Rachel Smythe's webtoon launched in March 2018 and continues today with weekly updates posted. With a rating of 9.75 and over 4.5 million subscribers, Smythe's take on Greek mythology is at the forefront of popular classical reception.
Positioned as a romance that develops between the God of the Underworld and the Goddess of Spring, the story offers readers an accessible entry point into Greek mythology.
There's a combination of contemporary cultural quirks like mobile phones and the prospect of attending tertiary education to be navigated along with hints of the divine (Persephone's hair grows so quickly it requires constant maintenance).
Part of the appeal lies in Smythe's visual world. The visuals are gorgeous. The saturated but limited colour palette focuses on Hades in 'masculine' electric blue and Persephone in 'ultra feminine' neon pink.
And while the story doesn't necessarily shy away from the seedier morality at the heart of the Greek pantheon (Smythe's Persephone is sexually assaulted by Apollo), Lore Olympus does allow readers to believe in a heroic version of Hades that doesn't have much in common with the ancient stories. And this is important.
The Homeric Hymn to Demeter is a great text for comparison. This source is thought to date to around the seventh century BCE and provides us an early account of the story between Hades and Persephone.
"I begin to sing of Demeter, the holy goddess with the beautiful hair.
And her daughter [Persephone] too. The one with the delicate ankles, whom Hades
Seized."  ~ lines 1-3, translation by Gregory Nagy
"Seized" here sounds euphemistic, but Greek myths generally aren't party to euphemism, and the frightening detail is made explicit a few lines later:
"He seized her against her will, put her on his golden chariot,
And drove away as she wept. She cried with a piercing voice,
calling upon her father [Zeus], the son of Kronos, the highest and the best.
But not one of the immortal ones, or of human mortals,
heard her voice." ~ Homeric Hymn to Demeter, lines 19-23
Here we find the very opposite of romance. This is a story of abduction and fear. To make things worse, the story centres on a permissive patriarchal culture where women are possessions to be traded. Zeus is both Hades' brother and the father of Persephone. And it is Zeus - in his fatherly role - who permits Hades' to abduct and ultimately sexually assault Persephone.
"She was being taken, against her will, at the behest of Zeus,
by her father's brother" ~ Homeric Hymn to Demeter, lines 30-31
Myths by their nature have a malleable quality to them. Retelling myths is a notable form of reception. In Ovid's Metamorphoses 5.385-424, Hades finds himself admonished for raping Persephone by the Sicilian nymph Cyane:
"the girl [Persephone] should have been asked, and not abused" ~ lines 415-416, translation by A. S. Kline
A small change to the myth, but one that may reflect a subtle change in social mores. Even by the Roman period, we have a version of the story where Hades is called out.
Part of the power of myth is its capacity to reflect the world as the writer might wish it to be. In Lore Olympus, Hades' traditional position as rapist has been deliberately altered and the result is a retelling that is doubtlessly more appealing to readers today.
So, should we simply forget the past to focus on new versions of old tales? It wouldn't be possible even if desirable. There will be fans of Lore Olympus who will be genuinely curious about the myths that lie behind this retelling. As they turn to the ancient texts to learn more, they'll begin a journey in classical reception that might inspire a lifetime of interest.
Understanding the complexity of the stories we enjoy encourages us to keep sight of the values we want to see in society as well as those behaviours that can no longer be endured.
Do you need help in relation to rape or domestic violence? See: https://www.rape-dvservices.org.au/
Byteside Newsletter
Join the newsletter to receive the latest updates in your inbox.