K/DA's All Out EP: every song ranked!
This is your official track-by-track ranking of League of Legends virtual K-pop group K/DA's debut EP "ALL OUT".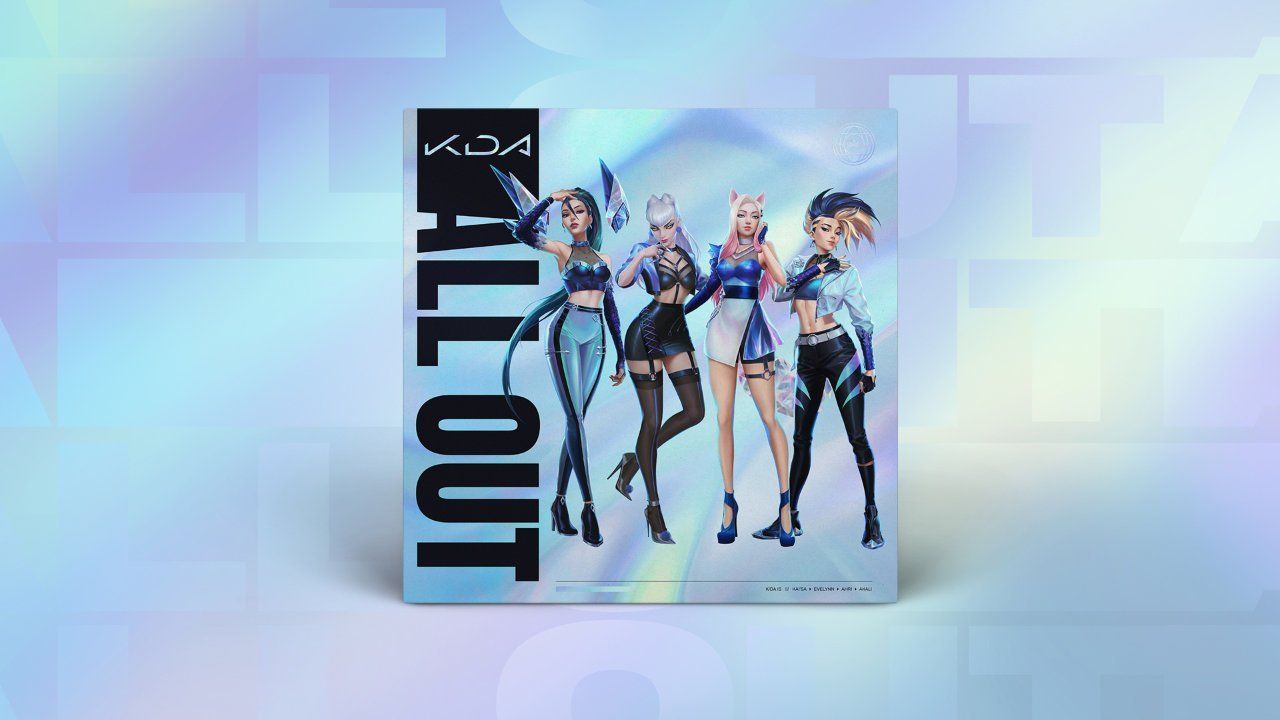 The previously announced ALL OUT EP, from League Of Legends virtual K-pop group K/DA is here — which naturally calls for a definitive, irrefutable ranking of all five tracks.
As it turns out, there's not really a bad bop to be found.
#5 I'LL SHOW YOU
Arguably the most Top-40-friendly song on the EP, "I'LL SHOW YOU" takes it pretty easy during the verses, almost sounding a slightly heavier production of a Chvrches single, before launching into a euphoric vocal-layered chorus.
Although it feels the most disposable of ALL OUT, "I'LL SHOW YOU" is still great fun, largely thanks to the strength of its feel-good chorus.
#4 DRUM GO DUM
Predictably heavy on the drum synths and a catchy percussion onomatopoeia refrain, but the lack of much else substance makes "DRUM GO DUM" one of the EP's weaker moments.
I mean, there's only so many times you can tell us what sound drums make. The last 20 seconds unleash some cool drum and bass sounds, channeling some Pendulum-lite, hinting at what could've sustained this tune a bit longer.
#3 THE BADDEST
The thing about a troupe of fictional game characters spitting braggadocio bars, is that you can't really dispute any of their claims, because they can make up anything and it immediately becomes canon.
Oh, you're the baddest and best going around? I'll just have to take your word for it.
"THE BADDEST"'s chorus hints at shades of K/DA's debut single "POP/STARS" with the vocalists' cadence, but differs enough to avoid being labelled a simple copy.
For those who enjoy K/DA's rap breakdowns, here's where you'll get the best fix of the EP.
#2 VILLAIN
Featuring the syrupy-sweetness-laced-with-venom sounds of German songstress Kim Petras, "VILLAIN" blasts you with a grimier, industrial pop vibe in line with the track's villainous themes.
As a fan of Petras' spooky TURN OFF THE LIGHT album, "VILLAIN" scratches that darker synth itch with aplomb.
As the least immediately danceable track on the EP, "VILLAIN" still succeeds in creating earworm refrains throughout and a delightfully sinister vibe.
If I actually played League of Legends, I'd probably use this as my pre-game hype track.
#1 MORE
In case you'd forgotten who you were listening to, "MORE" helpfully launches with the opening lyric "K/DA". Being the second track of ALL OUT, we didn't really need the reminder, but thanks anyway.
In fact the opening lyric and subsequent themes of being rebels and putting in work ring hollow throughout the entire EP because while the vocalists are real people, they're only occupying a caricature of faux identities.
This criticism could be fairly levelled at any legitimate pop star who is ultimately a persona, a product of their producers and record labels, but in the case of virtual stars it takes on another level of separation.
Perhaps those with a deeper appreciation of League of Legends' lore may appreciate the increased spotlight on these characters, but it doesn't quite resonate with this casual observer.
Anyway, who gives a toss what they're saying when the production quality is this damn good.
The build-up from the pre-chorus to the pay-off of the chorus is sensational and makes "MORE" a standout.
Beats galore, baby.
"POP/STARS" remains K/DA's best release to date, but their accompanying EP is still a decent follow-up, complementing their stacked vocals and filthy synth bass pads nicely.
Byteside Newsletter
Join the newsletter to receive the latest updates in your inbox.