How to access medical cannabis in Australia
If you've been wondering how to get medical cannabis in Australia, this article goes through Hope's journey from beginning to end.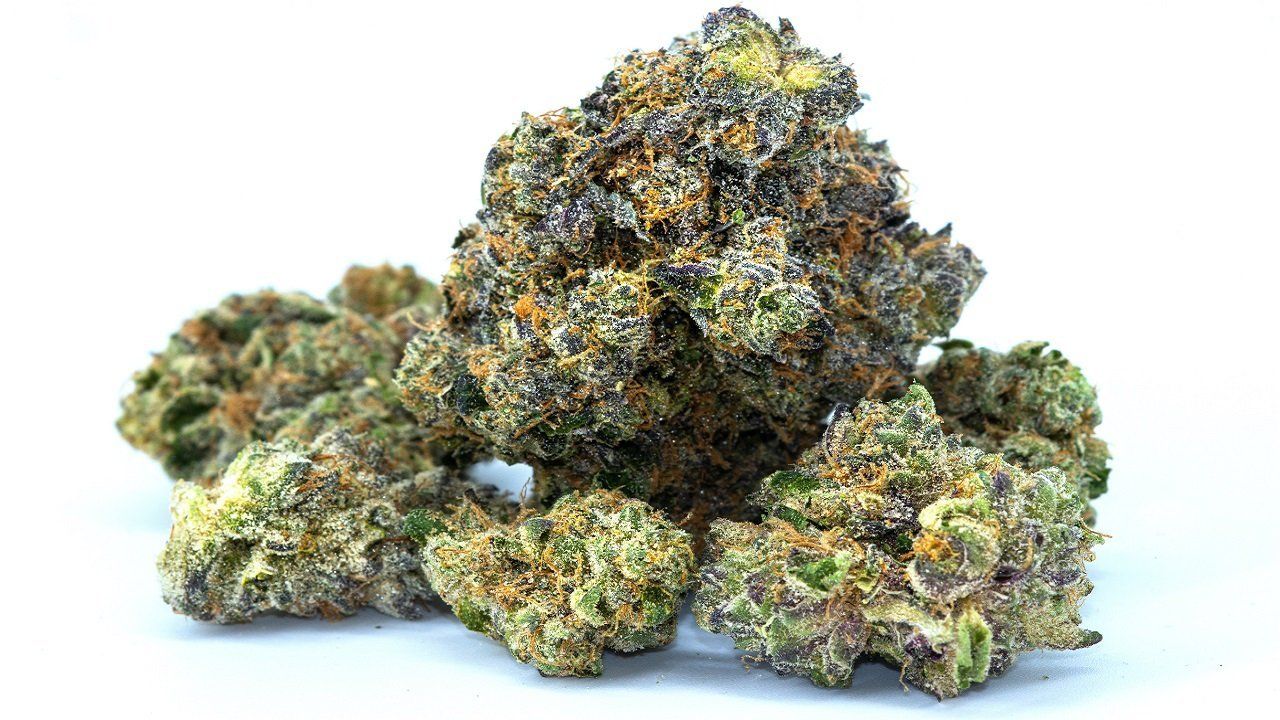 Recently I discussed why someone might want to seek out medical cannabis. So this time, I'm going to explain how.
Be warned, this process is fundamentally lengthy and expensive, but for some it's very worthwhile.
Medical cannabis can be prescribed for quite a wide variety of conditions in Australia. From physical pain to mental anguish. If you currently self medicate, you probably already know what you use it for, but it's important to try to really understand that before you undergo this process.
As with any medicine, there may be reasons that cannabis could be a very bad choice for you. So with medical access now in the system, it's worth consulting your doctor. And always remember to look after yourselves.
Building your case
Generally speaking, you need to have a condition that's lasted over three months. It's preferable if you have tried other medications first that either haven't worked adequately, or produced unwanted side effects.
This means your best bet is to have an established health record for whatever it is you're trying to treat. I personally had a few years of history trying a different meds which I believe made the process much easier for me.
If you haven't had a consultation with a doctor about whatever it is you're trying to treat, you want to start talking to them now. Even if you don't immediately go down the cannabis route, if you want it as an option for the future, a medical history will help.
If you think you'll end up changing doctors or you believe your doctor will be resistant to medical cannabis, you can still request your health records from reception at your clinic to take to someone else. So get building that history, today.
This is very important as it not only helps your case over the longer term. If you are taking any clashing medications, you need to know. this in your medical records Don't skimp on this.
Getting a referral
My understanding is that most doctors can become eligible to prescribe medical cannabis. However, many won't want to and that's OK. Cannabis as medicine is very new and doctors will be hesitant, especially if they don't have a solid understanding just yet.
However, any doctor has a responsibility to refer you to someone who can help if you request it. They may refer you to a doctor who's specialising or a clinic.
You can also try to go ahead without a referral, but not all places will allow it. Plus, getting one will absolutely make the process easier and potentially cheaper.
It's very likely that your GP, like mine, may not know somewhere off the top of their head. It's important for you to do the research yourself to get what you need. Some doctors and clinics may specialise in certain conditions that may be specific to you too.
You can find a list of medical cannabis Doctors and Clinics here – though there are likely others not registered to this site. This is also not an endorsement.
I actually went into my GP armed with information because I wasn't sure if I was in for a fight. Delightfully, mine was very positive. My research paid off because he wasn't aware of where to refer me and had lots of questions for me to help other patients. By talking to your doctor, you could even be helping others.
Clinics
My research online led me to believe clinics were one of the easiest ways to go about getting access to medical cannabis.
Clinics deal with a large volume of clients, and they may not be the best if you have something super specific that a certain doctor might be better for. You also might talk to a different doctor each time, so again, it may not be the right call for you.
I hung out on Reddit threads and did my own general sleuthing. The general consensus was that Cannabis Doctors Australia are one of the better ones but you can find a great breakdown of all the clinics and their differences on the Honahlee website.
The pricing and ability to do all consultations over the phone was especially good for me, living in Melbourne during lockdown.
Because I made the decision to go with CDA (unless my GP had a better idea) before talking to my doctor, I also took along their info sheet for doctors. I feel it would have been very helpful had my doc not been so onboard, but it was still good to hand them for extra information.
Choose a clinic that ticks your boxes if this is the way you want to go. Make sure to look into things like costs of ongoing check-ups if you can.
CDA process
I can only speak beyond this point about Cannabis Doctors Australia as it's the only process I've undergone.
You'll need to register as a patient on the CDA website. For this you'll need your referral letter, a health summary, and to have signed the consent form also found on the CDA website. When I signed up I had to email these forms after registering on the website.
A bit less than a week later I received an email saying I could book my first appointment. It instructed me to call the offices to do so. When I booked my appointment the next available one they had was in about a month's time.
First consultation
I received a phone call at the appointment time from a number that even came up on my phone as Cannabis Doctors Australia.
For this first phone call you'll speak to a nurse. I was very fortunate as I spoke to a woman named Deb who was incredibly good and understanding. I thought I had come in well prepared for this consult but some of the questions she asked me were a bit difficult to answer so I recommend having a good think and writing out a list before you get to this point.
Your nurse will talk to you about why you're after medical cannabis, and hopefully you know this already. The nurse may talk to you about how you got to this point as well, getting some background on your condition.
They'll ask what your goals are. This was a bit tricky for me but it's things like being able to go for a walk without pain or controlling anxiety attacks. Really think about what you want from the medicine, aside from the immediate relief. How will cannabis help you in the short and long term.
You'll also be asked about if and how you currently use cannabis, and it's important to be honest about this. It sounds like admitting to a crime but these answers will help you get what you need. Both the doctors and the nurses at CDA were happy to listen to my personal experiences and help me make choices based on those, rather than just out of a textbook.
They even asked how much I used and I hadn't prepared for this. I was a bit embarrassed because I didn't know the street slang for amounts but Deb was really good at asking the right questions so we could work out what I need.
Doctor consultation
Once your chat with the nurse is done, you may be sent a list of products and prices you can look over. This list changes constantly but it contains various oils, flowers, vapes, and other methods. Many have proprietary names so it can be hard to know what's what, but it gives you some idea. It's useful to look this over while waiting for the phone call from the doctor.
As they are doctors, they are almost always running late and the nurse will likely let you know that. Expect a phone call at some point after your first. I think mine took over an hour to call.
This was a much shorter conversation where the doctor talked about what they wanted to prescribe me and asked a few extra questions. You'll likely only be prescribed one or maybe two things if you get an oil and something else. This is so you can tell what's making a difference and how. But it's still important to make your voice heard during this to get what you want.
The doctor should also give you dosing information for some of the products. Mine texted it to me as well which was especially handy.
CDA will send you an email asking for payment for the consultation within the next day. Your prescription will not be forwarded until this is done, so if you need the green you gotta cough up your other green ASAP. This initial consultation should set you back $129 and you can pay via bank transfer.
You will also need to make a follow up appointment in the next six or so weeks to check on how you're going which will cost $59 (but you don't have to worry about that until after that appointment).
Prescription
Your prescription will need to be approved and you should receive a text message from the Brisbane Compounding Pharmacy that CDA works with. For me, this took four days.
I was able to phone them and place an order for my prescription. For me, it was a bottle of mostly CBD oil and 7 grams of an indica flower. The oil cost $284 and the flower was $140 making my total hilariously close to $420. Then it was an extra $30 for shipping. I paid over the phone with a credit card.
That brings the current grand total up to $583 including initial consultation price.
Less than a week later I received a package, just handed to me via AusPost. Signatures are usually required but with COVID I didn't even have to sign. Inside was my oil and flower as well as some info sheets.
Honestly, it's one of the most surreal things I've ever experienced but it's great. I'm not sure if the oil is helping me (more testing required) but I have successfully staved off a few panic attacks with the flower and have noticed a definite increase in my quality of life.
Your prescription should come with a few repeats as well, so you can call and purchase more before your next appointment if required.
Follow up appointments
As previously mentioned you'll need to book a follow up after your initial consultation to monitor how your medicine is going. I actually opted to have mine sooner, rather than later at four weeks because I knew I was going to likely need two different types of flower and wanted to get that as soon as possible.
On my second appointment I only received the phone call from the doctor, and it was about an hour after my allocated time. This wasn't a big deal to me but it's worth keeping note of if your schedule is tight.
It was a different doctor and I explained how I felt the medicine was helping me, how I'd been using it, and asked a few questions about what was ok to do. I also asked if I could try a sativa flower as well because the indicas make me sleepy. It's great for nighttime but difficult to get work done.
My doctor was happy to add one to my prescription as we'd already established how my current medicine seems to be behaving.
This time it only took a few days to receive a text from the pharmacy. I believe it's because the government approval was done on my previous prescription. I phoned them once more and was able to order my first repeat for the Indica and my new Sativa flower.
The new flower cost $170 for 10 grams, so plus my old flower and delivery I paid $339, once again over the phone with a credit card. If you factor in the consultancy price, all up my second time expenses were just under $400.
Final thoughts
Like I said, it's not cheap. I'm hoping to not have to purchase much more any time soon and only bought the repeat of the indica to have it and save on shipping for next time. I can understand why many people are still asking me why I'm doing this.
But that's currently the process for accessing medical cannabis in Australia. Or at least, it's the process I found that seemed to be the best for me and it's something that truly helps me in my day-to-day life.
I'm hoping to talk to more people about their experiences, and also write about how it's been helping me in the coming weeks. As always, if you have any questions or things you'd like addressed in this series of articles, hit me up on Twitter.
Byteside Newsletter
Join the newsletter to receive the latest updates in your inbox.