Nolan: studios "drawing wrong conclusions" from Tenet box office performance
Nolan "thrilled" with Tenet's box office performance, but he's worried that studios are focused only on the negatives.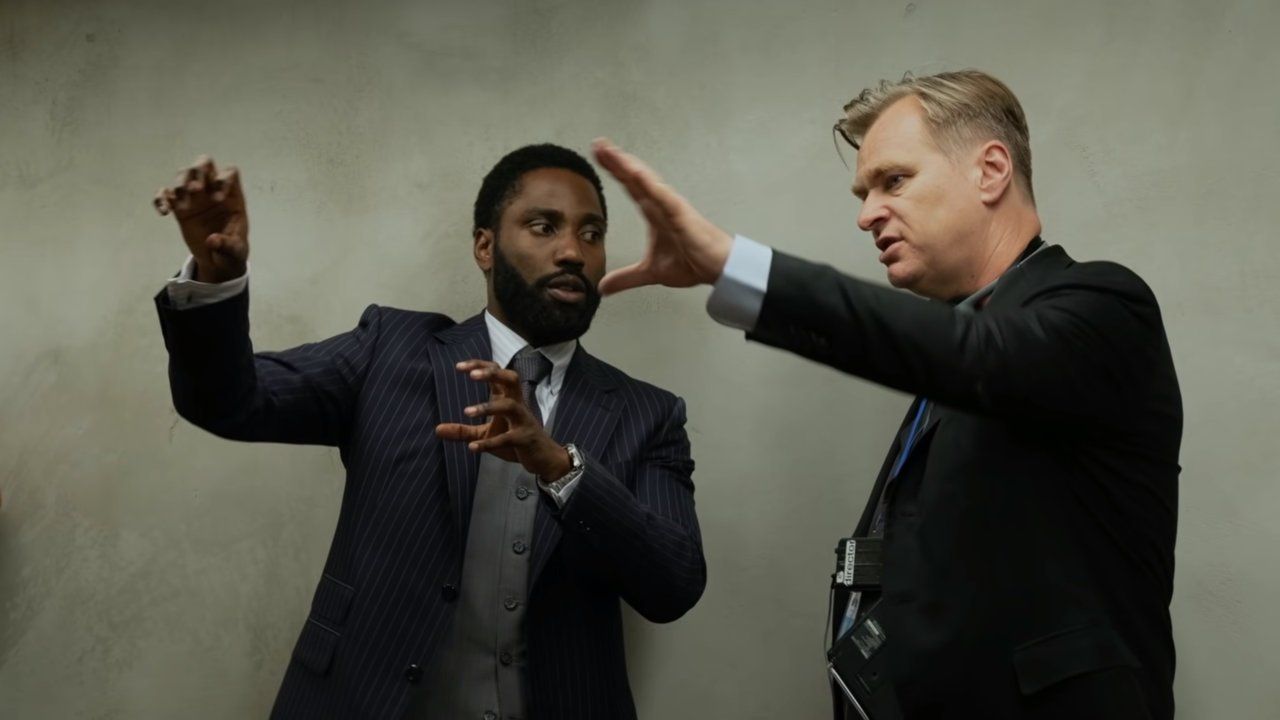 After many criticisms regarding its commercial performance, Tenet's director Christopher Nolan has come out in defence of his trippy time-inversion film.
Best known for his work on The Dark Knight Trilogy, Nolan mentioned in an interview with the Los Angeles Times he was "thrilled" the Warner Bros.-backed Tenet made nearly $350 US million, but fears other studios have the wrong idea.
Going to the cinema is still a wonderful way to enjoy movies, but is understandably not feasible in all parts of the world right now. Tenet's perceived underperformance was in part due to major markets, such as New York and California, not operating at full capacity.
Nolan further elaborates by discussing how 2019 showed the appetite for cinemas is still strong, but adapting to the conditions forced upon the world by the pandemic is important.
"Warner Bros. released Tenet, and I'm thrilled that it has made almost $350 million," Nolan told the Los Angeles Times. "But I am worried that the studios are drawing the wrong conclusions from our release — that rather than looking at where the film has worked well and how that can provide them with much needed revenue, they're looking at where it hasn't lived up to pre-COVID expectations and will start using that as an excuse to make exhibition take all the losses from the pandemic instead of getting in the game and adapting — or rebuilding our business, in other words."
"Long term, moviegoing is a part of life, like restaurants and everything else. But right now, everybody has to adapt to a new reality."
Disney opted for the premium digital streaming route with the live-action adaptation of Mulan and was "very pleased" with the results, but has been cagey about details. However, it seems few others are keen to take the experimental route, with major upcoming releases like No Time To Die and Dune pushed back to 2021 and beyond.
It's refreshing to hear Nolan speak so candidly about Tenet's box office performance and recognise the need for studios to adapt — here's looking at you, MGM and the folks behind No Time To Die.
Whether this means Nolan will encourage more studios to opt into the streaming route for their films or simply adjust their box office expectations into the foreseeable future remains to be seen.
One thing we do know is that the immediate horizon of film releases is incredibly lean. Variety lists just four films from major studios between now and the end of the year:
Freaky (Universal) — 13 November
Free Guy (20th Century) — 11 December
Wonder Woman 1984 (Warner Bros.) — 25 December
Monster Hunter (Sony) — 30 December
Slim pickings for cinephiles indeed.
Byteside Newsletter
Join the newsletter to receive the latest updates in your inbox.