Bob Ross landscape paintings to feature in new Magic: the Gathering set
Magic: the Gathering is about to become more serene, with a limited-time set based on Bob Ross' paintings.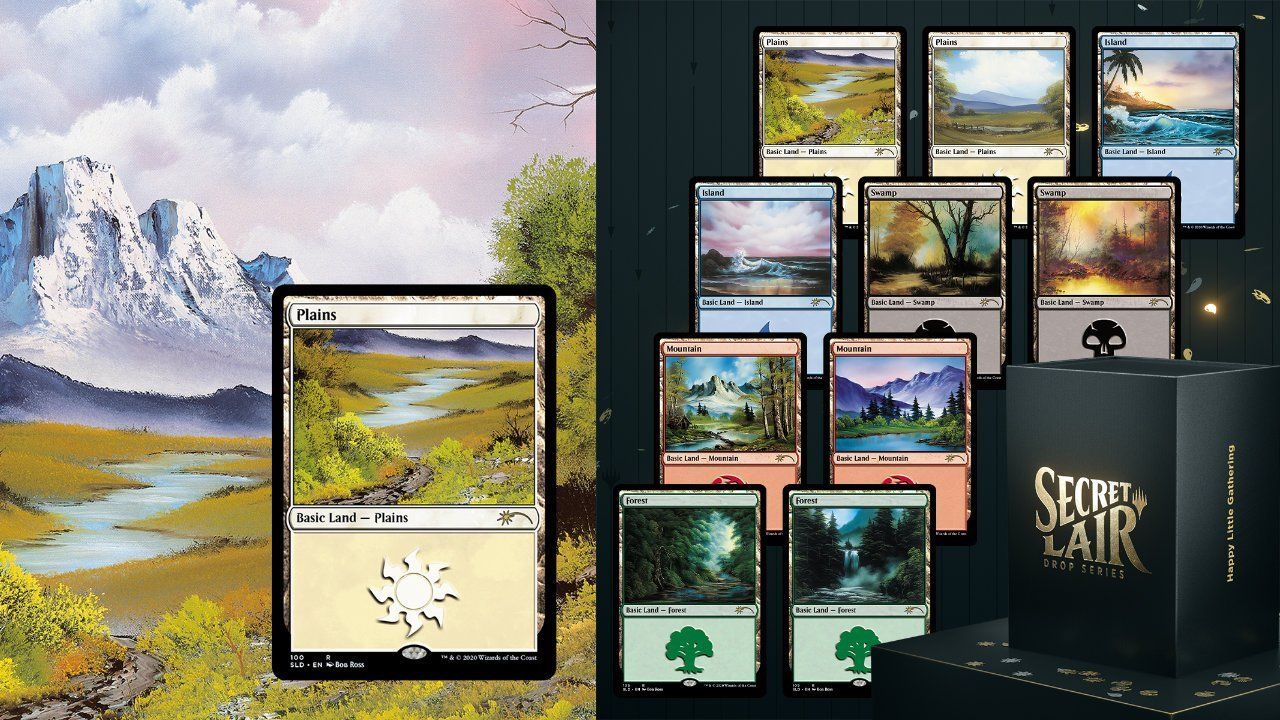 Drew a bad hand in Magic: the Gathering? It's just a happy little accident.
Magic publisher Wizards of the Coast — who also handle the hugely popular Dungeons & Dragons franchise — has teamed up with the late Bob Ross' estate as part of an upcoming set, 'Happy Little Gathering', as reported by Vice.
The card set will be a limited-time release through Magic's Secret Lair website for two weeks starting 30 November. Every Happy Little Gathering set includes 10 cards, two for each type of land used in Magic.
For Australians interested in inserting some Bob Ross goodness into your Magic deck, you'll need to order a set through the US website when the listing goes live. A foil (shiny) set will set you back $39.99 USD, while the non-foil variant is $29.99 USD before shipping.
It's difficult to pick a favourite from Ross' paintings-turned-Magic-cards, as they're all such beautiful paintings. Between the Mountain and Island cards, I lean slightly towards the Island, mainly because the blue colouring better complements the paintings.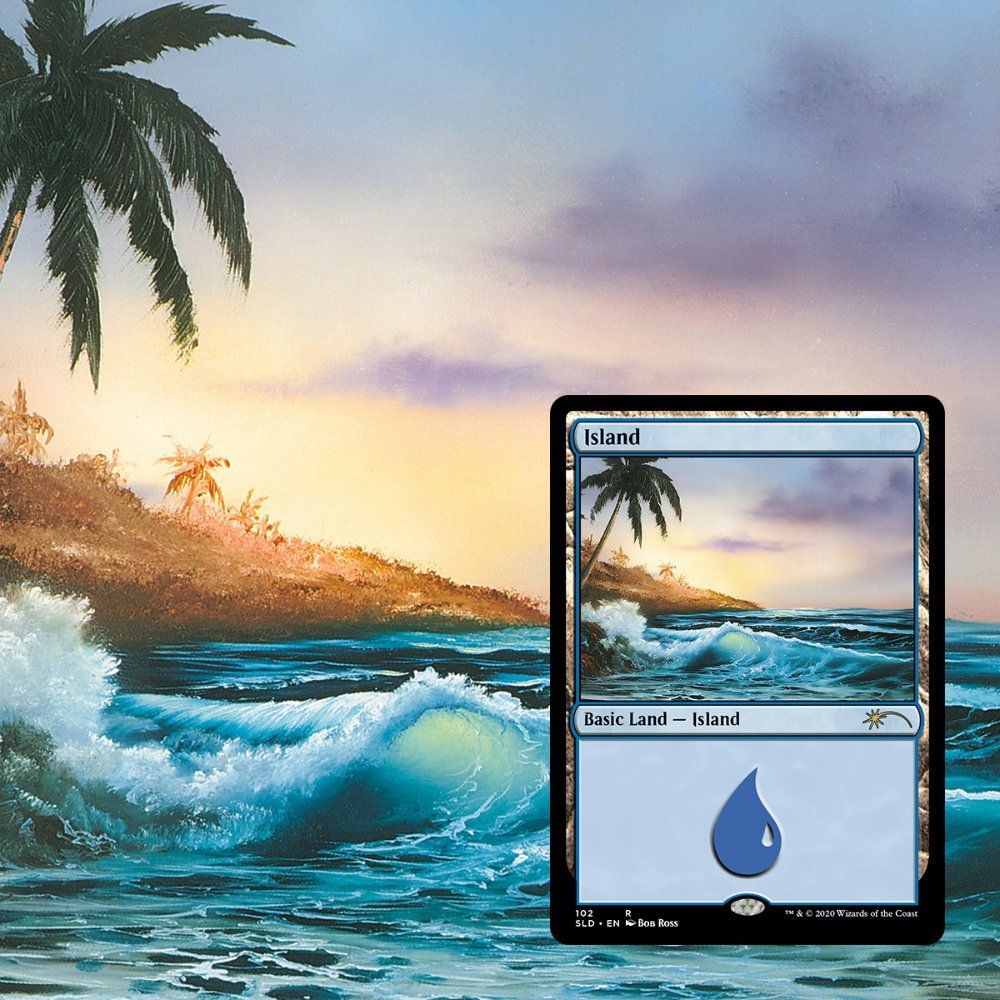 I don't even play Magic, and I want a set just for looking at. Is that weird?
Pretty card fixations aside, the Happy Little Gathering set will be available for purchase from 30 November until 14 December.
Byteside Newsletter
Join the newsletter to receive the latest updates in your inbox.