Apple 'M1' Macs announced, claiming 3x to 5x faster than Intel
Today we see new MacBook Air, MacBook Pro and Mac mini models with Apple's new M1 chip. And they're bonkers fast.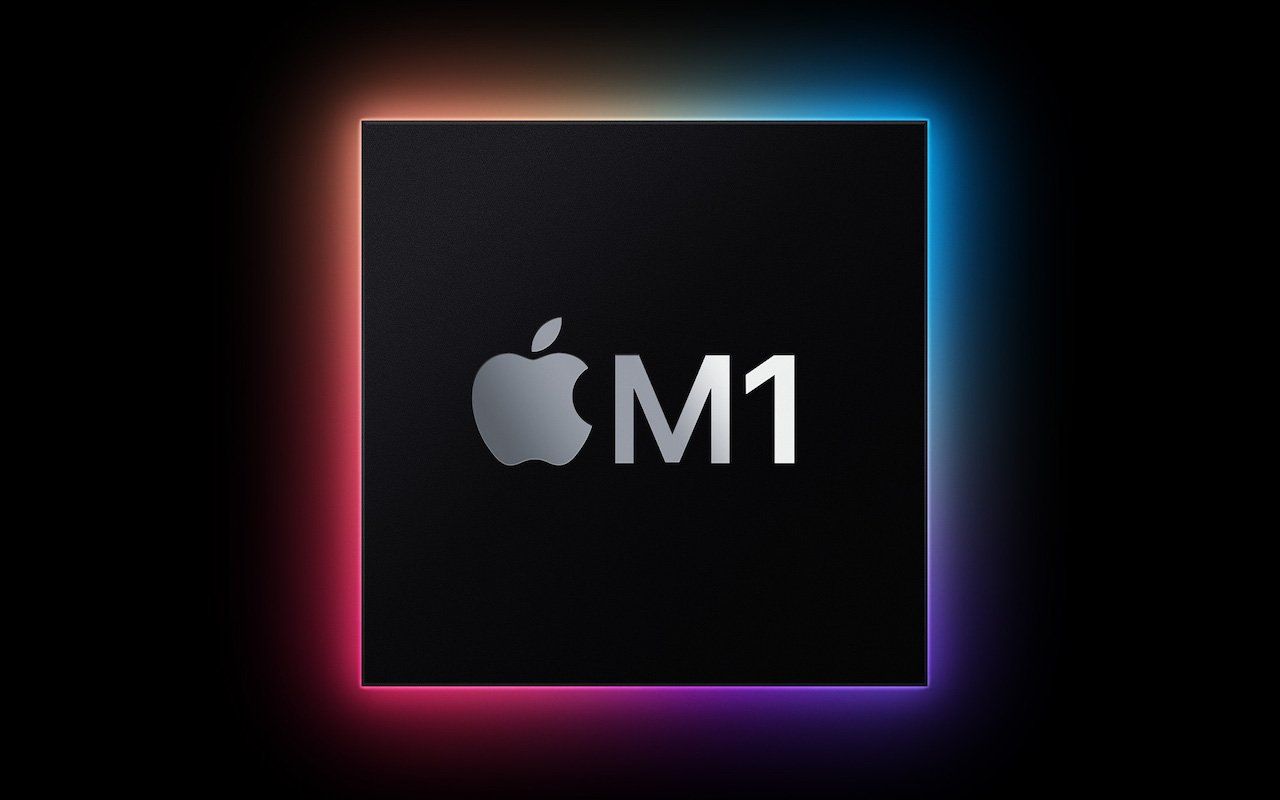 Today, Apple announced the first line of Macs to get its own custom processor design as it breaks from Intel after 15 years working together. And the performance jumps range from 'wild' to 'is that even real?'.
Apple escapes direct comparisons between its A-series chips for iPhones and iPads by shifting to a new naming convention. Meet the new M1, Apple's new power efficient chip that is all about the smaller scale laptops and the Mac mini.
Right off the bat, Apple claims the M1 delivers the fastest CPU cores in the world, and the best performance per watt. And in a world where we're used to performance improvements in double digit percentage numbers, Apple is claiming 2x, 3x, 6x and more jumps in processing and graphics performance that just seems kinda ridiculous. And all delivered using 60% less power while in use.
Apple revealed a new MacBook Air, Mac mini and 13-inch MacBook Pro. The Air is designed without a fan at all, so it will run silent while still achieving big performance jumps, including 5x faster graphics performance. All while claiming the longest battery life ever in a MacBook Air.
The Mac mini claims 3x performance over the previous quad-core version with 6x graphics improvement, and 5x faster speeds than "the top-selling PC desktop" (whatever specific model that may be, we don't know).
And the new MacBook Pro is claiming 2.8x faster performance and 5x faster graphics.
Again, everything is also claiming "longest ever" battery life, with as much as 20 hours mentioned under certain use cases. If it lives even close to these numbers we're in for fun times.
The software shift
The big concern is around the transition of apps from the Intel-focused code to new Apple Silicon code. And like the old shift from PowerPC to Intel, we're getting Universal apps to make the transition as smooth as possible while a new Rosetta system will emulate Intel processing for apps that haven't updated yet.
Apple said that all its own apps will have new Universal code when the new Apple Silicon focused macOS update, Big Sur, launches on November 12 (US time, so Friday local time). They also said Adobe will release Universal Lightroom very shortly and apps like Photoshop and the wider suite early next year.
But Apple also claims that even running on Rosetta 2, the M1 is good enough that some apps should still run better than they would on native Intel chips. This is going to be a particularly interesting question for a lot of people, and one we look forward to testing once we get hands on with new hardware. The question of when to make the jump is all about the software working well for day-to-day use, regardless of how cool the new chips may be.
The other big curveball here is access to iOS apps directly on the desktop. What's it going to feel like? Is everything going to feel right? Are some devs going to get lazy or is this a huge win for the desktop? It's hard to say until we're playing around with it.
The gap in the market remains for new iMacs, larger MacBook Pro models, and the Mac Pro. I'm thinking maybe we'll get a new 'P1' name for a performance range of chips when we see those models, and that we'll be waiting on that front until 2021 at this stage.
Overall, Apple said the transition will take place "over the next couple of years". It might not be rushing these things, but with the first wave of new hardware the speeds it's claiming shows that Apple could certainly see it was being let down by Intel's performance compared to what it could see it was capable of by converting its iOS chips into laptops and desktops.
You can order the new MacBook Air (from $1599), MacBook Pro (from $1999), and Mac mini (from $1099) today, and they start shipping next week.
Byteside Newsletter
Join the newsletter to receive the latest updates in your inbox.