Virtuix Omni One prototype reveals the most viable VR treadmill yet
They made one of the first omnidirectional VR treadmills, and now Virtuix is back with a slimmer, more household friendly model. Bring it on!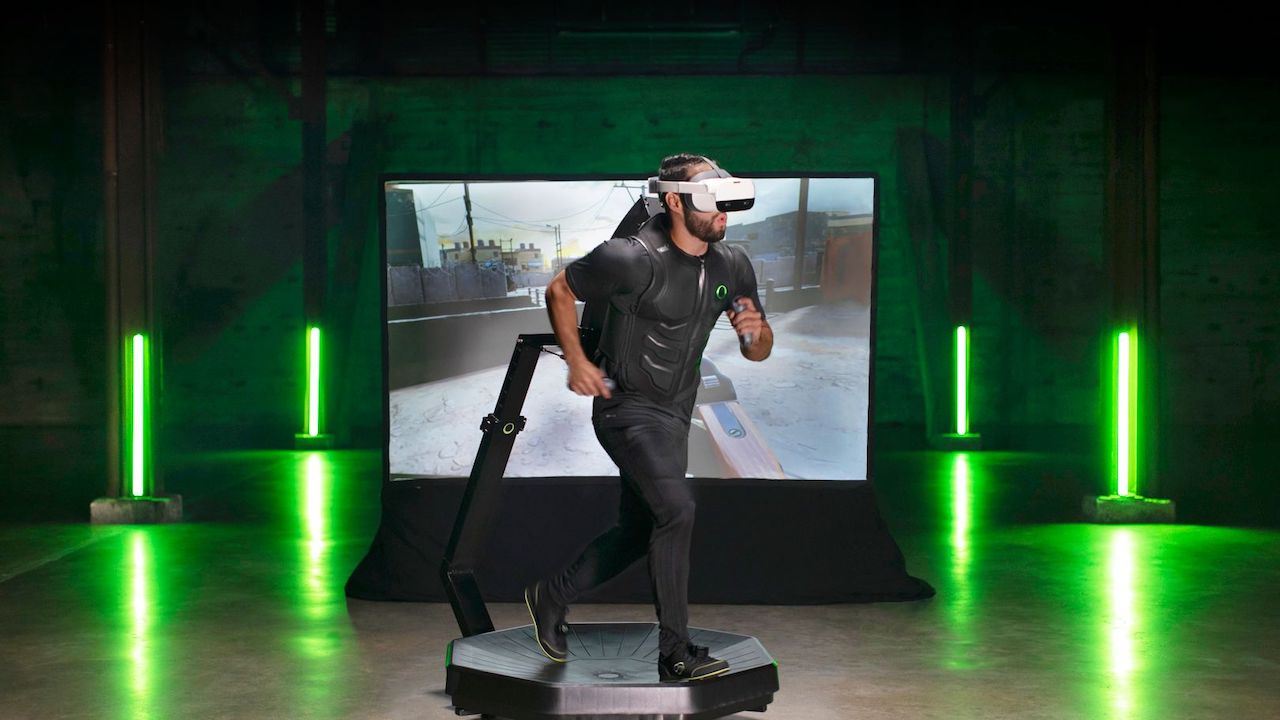 Please, get in my house right now Omni One VR treadmill.
Virtual Reality is really fun but still emerging consumer tech. It never really feels quite there for me. While I thoroughly enjoy strapping in for games like Beat Saber, others which require actual significant spatial movement leave me wanting.
There are a lot of ways around this. Having players be stationary in a vehicle works well, like Elite Dangerous style flying. Walking however, is trickier. Some will use a controller style movement, others teleport you around. No matter what it just breaks the illusion I want out of VR. To feel like I'm really moving in a virtual space.
Virtuix's reveal of the new Omni One VR treadmill feels like the best solution I've seen for this problem, to date. And I want one, badly.
We've seen these kind of omni directional treadmill setups in the past, one being the original Virtuix Omni Kickstarter. They're usually bulky affairs that I wonder how I'd even get into my house.
This new prototype reveal is looking much slicker. First off, it looks to have a relatively small footprint. It also doesn't have that huge ring belt all the way around the body restricting movement. Instead, the Omni One prototype uses a vest style attachment with a single arm anchor point.
Though I can't help but wonder how that'll fit on me, Tits McGee, rather than buff tall commercial man. Hopefully there'll be options.
Games are the other big question. Who's to say if developers will have enough incentive to develop for this platform? Virtuix claims to have 30 of the top games available at launch by themselves and other studios, so it's a question without a solid answer for now.
And I know it's a commercial showing off a prototype so we should all be hesitant to swallow it hook line and sinker, but look at it. This dude appears to be running and moving fairly freely. According to Virtuix the treadmill allows him to have "unrestricted freedom of movement including crouching, strafing, kneeling and jumping," as shown in the video. The way his feet slide back into the bowl looks so natural. I would like to be buff tall commercial man, please.
But that's very unlikely. This bad boy (the treadmill, not commercial man) is set to cost around $2,000 USD when it's set to launch in 2021.
Byteside Newsletter
Join the newsletter to receive the latest updates in your inbox.