UNO taking a sustainable step forward with all paper edition
A new entirely paper edition of Uno is not only more sustainable, it's prettier too! So what was it made from before? We have the answer.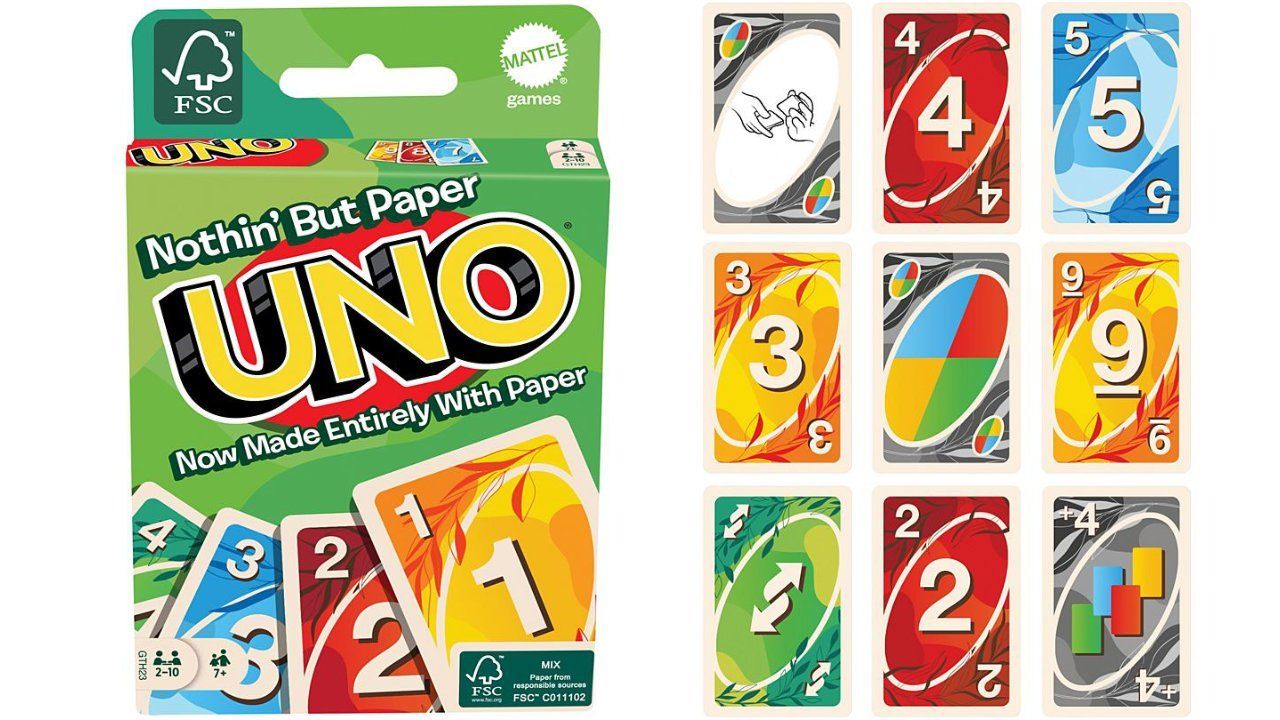 Good news for environmentally-conscious card game aficionados, because UNO is going sustainable with UNO: Nothin' But Paper, a completely recyclable edition of the beloved game.
Previously, UNO decks included cellophane card wrap, but the Nothin' But Paper edition does away with this, packing cards in a paper band instead. According to UNO's official Twitter account, the bulk of what's in the original box is recyclable, but this new version means 100% of the contents can be recycled now.
In even better news, all classic UNO decks will receive the 100% recyclable treatment by the end of 2021.
Perfect for chucking the whole thing in the recycling bin in a fit of rage after copping the entire deck's worth of draw-four cards. Absolutely love it.
As mentioned by the good folks at GameSpot, UNO already does pretty well in the sustainability stakes, using soy-based ink and paper certified as low-waste by the Forest Stewardship Council.
Here's hoping UNO's environmentally-friendly steps are adopted more widely by card and board games because damn, some of those things sure do pack a lot of plastic.
If the green move from Mattel doesn't entice you, perhaps the lovely new card designs will, embellished with subtle leafy borders and multi-tone colours. As a sucker for pretty colours, they've got my attention.
There's no word on when UNO:Nothin' But Paper will arrive in Australia, but you can grab a deck via the US now for less than a tenner — until shipping inevitably screws you over.
Byteside Newsletter
Join the newsletter to receive the latest updates in your inbox.