New Photoshop AI features make it easier than ever to pretend you know what you're doing
Neural filters, sky replacement technology and ridiculous edge detection takes how good / creepy Photoshop can be to yet another level.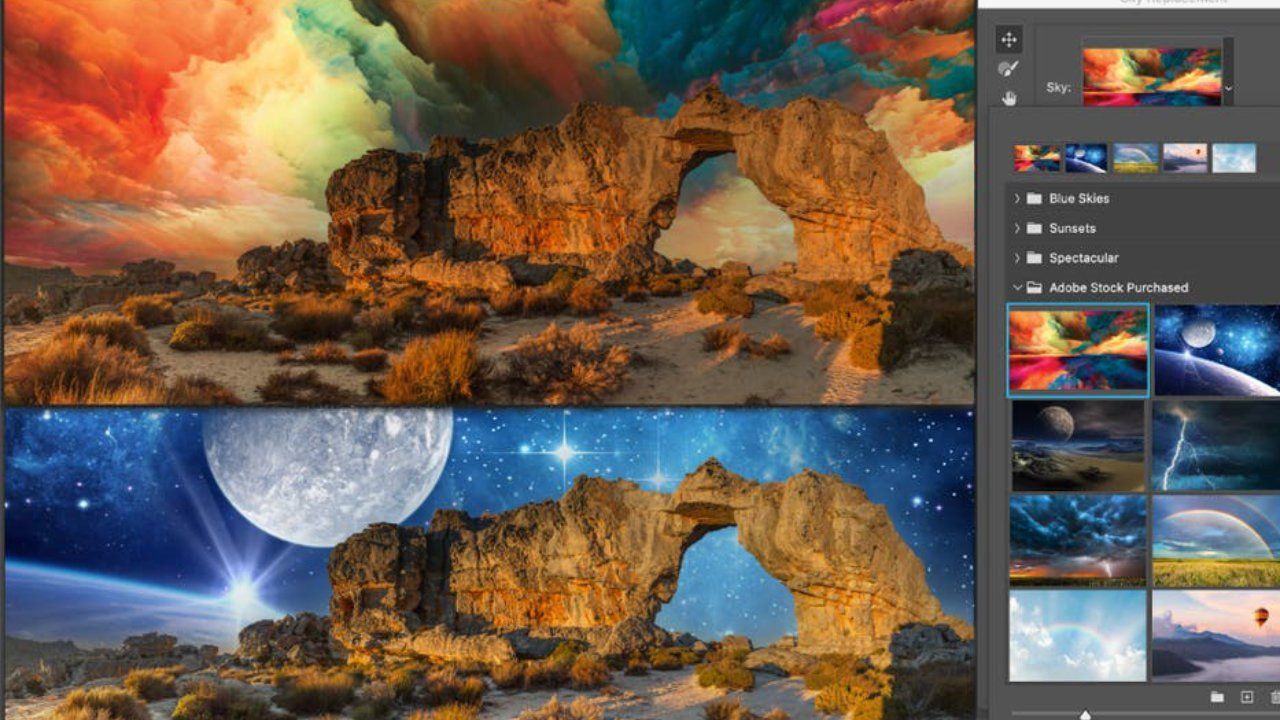 We all enjoy a good bit of photo editing, whether it be with GIMP, Affinity, or Adobe's famous Creative Suite of software. Some of us even dabble in Microsoft Paint – no judgement here.
Now, Adobe has rolled out a new version of Photoshop packed with new AI-driven tools designed to make editing a whole lot freakier easier.
These fancy new tools include Neural Filters, Sky Replacement, and two additional Refine Edge Selections to further streamline the editing process. It's utterly ridiculous what some of these new features enable.
Oh God, Neural Filters can change my face
While much of the Neural Filters range is still considered to be in a beta state, there's still plenty of impressive stuff to check out.
Accessible via the 'Filters' menu in Photoshop, Neural Filters opens up a workspace allowing you to experiment with non-destructive (meaning you won't wreck the original image) filters, and test out ideas before manually refining them.
Some of the examples given include giving your photos a touch of van Gogh, in addition to using simple sliders to make drastic changes such as changing background colours or smoothing skin.
Arguably the wildest (and scariest) Neural Filter shown is the Smart Portrait, which uses AI to change photo subjects' features such as poses, expressions, lighting — even age. The ability to change the direction someone is looking in a photo is reminiscent of what NVIDIA is doing with video calls.

AI's a truly powerful and horrifying thing all at once.
Make skies prettier
Again, thanks to our AI overlords, Photoshop can easily pick out foreground from background, making it a breeze to alter flat skies in your images.
Sky Replacement not only lets you choose from a bunch of presets to pimp out your backgrounds but it also adjusts the colour temperature of the foreground accordingly.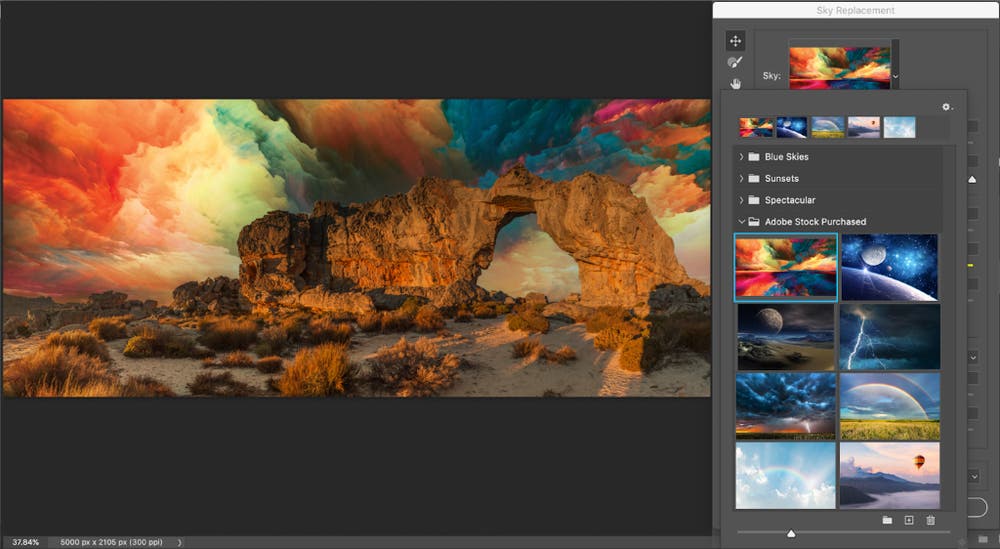 At last, every hour can now be golden hour.
Forget about fussing with hair selection
This one's a big'un. There's little worse than trying to refine an image selection to properly include someone's hair, especially the long and floofy variety.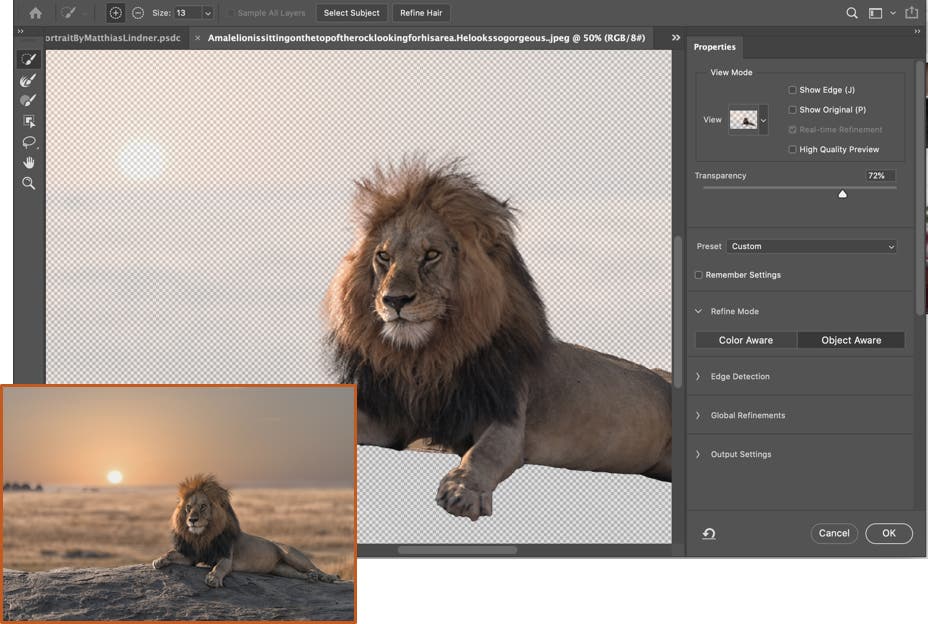 Now, Refine Hair and Object Aware Refine Mode make it criminally simple to pick out what should and shouldn't be included as part of a selection, separating hair and background objects with a click.
---
Although some of these features may err on the experimental side, the sky adjustments and selection refinements could potentially save heaps of time in the edit room. Even the Neural Filters could be handy for family photographers struggling to get everyone looking at the camera.
Still, there's something somewhat unsettling about being able to change people's faces so drastically with minimal effort.
I'd love to test some of these features out, but I still can't justify Adobe's subscription model; the one-off purchase Affinity Photo offers suits a casual user like myself just fine in the meantime.
Photoshop responsibly, folks.
Byteside Newsletter
Join the newsletter to receive the latest updates in your inbox.