LG CX OLED 4K TV review: So good I'm buying one
When you can't live without the TV you just tested, and hate having to let it go back after the review? That's something very special.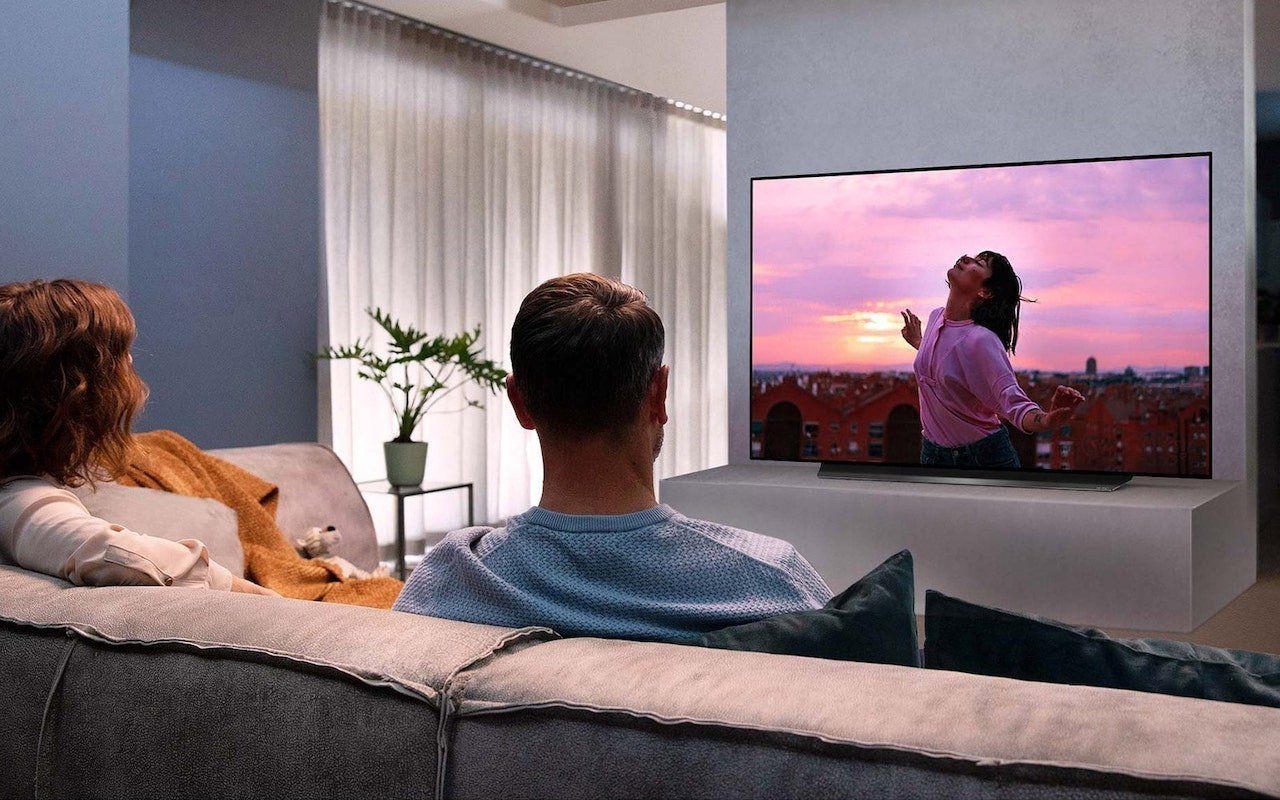 Let's start with the conclusion because there's no ifs or buts about it.
Conclusion
The LG CX series 4K OLED TV is the greatest television I've ever enjoyed in my home.
An absolute masterful piece of entertainment equipment that is a perfect buy for anyone who has been delaying a purchase while they await the 'right' new baseline that will carry their living room through the decade ahead.
Unparalleled picture quality meets all the latest bells and whistles? What more can you ask for??
Back to the beginning
It's been a strange journey for OLED TVs. The technology has so many strengths and some very slight weaknesses compared to traditional LCD TVs. The key is that, with every pixel on the screen self-lit, your blacks are perfect black.
Other TVs have a variety of backlighting systems that can't turn all the way off if there is any light being represented on screen, so you have a base level of brightness at all times. And quite often this also leads to blotchy elements across areas of colour on the screen as the backlighting spreads light in uneven ways.
That traditional style of picture quality is what we've all been used to for so long that OLED has had a very hard time selling why it is so much better. You have to see it to believe it.
When OLED was trying to take root in the industry, there were competing ways of producing the screens. And only one of them turned out to be viable for mass production – the one LG held the patents for. (Sidenote: LG's patents were a very old throwback from 1987 bought from Kodak, of all companies).
This meant LG had the best technology to itself while others shut down their production efforts, but it also meant it had to do ALL the legwork proving to the public this was the best TV for the future. It's clearly been hard work.
Meanwhile, Samsung came up with a brilliant spoiler by the name of QLED. This is a renaming of its Super UHD technology, which is a type of LCD display with LED backlighting and a special 'quantum' filter system. They do look good, but the name also serves to make people think it is another similarly advanced technology to OLED – just look at how close those names are!
All this is to say, LG has been making the best TVs in the world for the past eight years, but a lot of people still don't grasp the difference.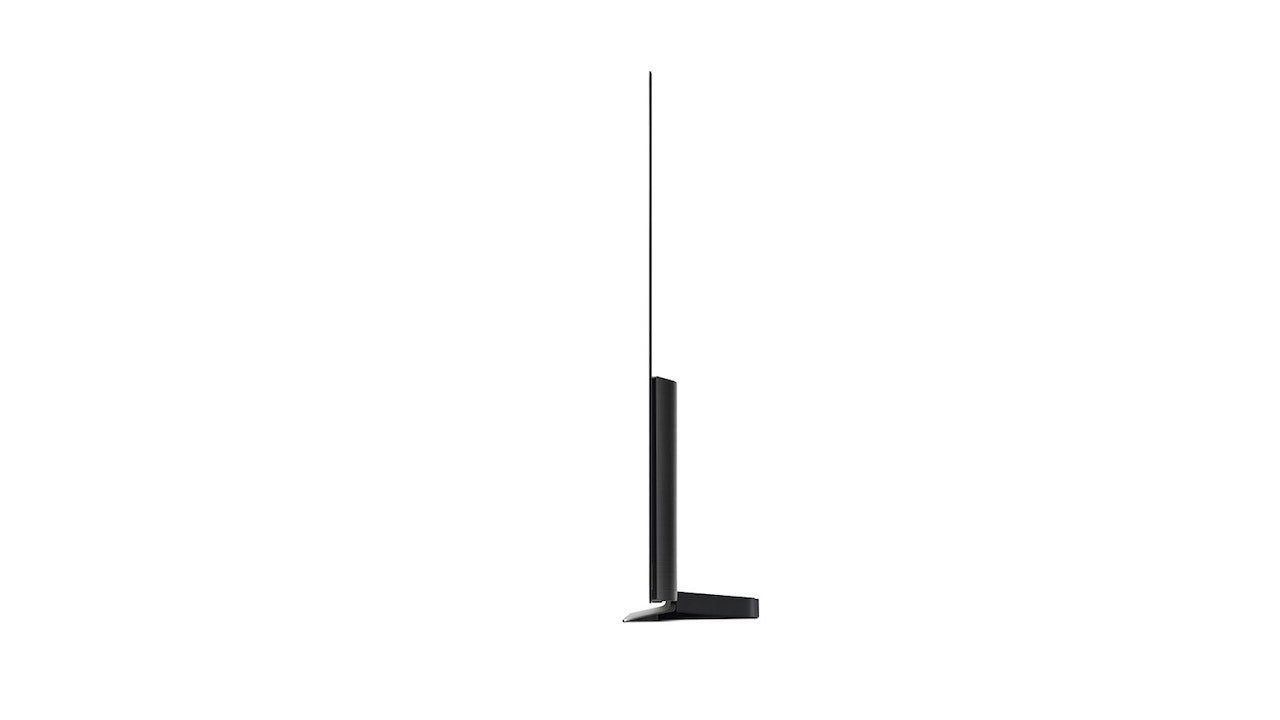 The CX is amazing
With the history lesson out of the way, the 2020 generation of LG OLED TVs feels like a particularly excellent year to upgrade – and in ways that have little to do with the OLED technology.
Having spent a few weeks with a test unit here at home, I'm happier than ever to argue that OLED is simply brilliant. The subtleties are incredible, the colours fantastic.
The brightness of the whole screen is technically lesser than the brightest LCD TVs out there, but with the perfect blacks the contrast and detail are so much better that you get a far better result in all but the brightest rooms. And if the room is that bright, I'm probably not trying to sit down and watch a movie in the middle of the day.
I made a point of not explaining anything about the new TV to my teen / tween kids ahead of watching a movie on it for the first time. They very quickly asked what was different about the TV because it was so much better than our own 2015 4K TV from Sony. A fine, fine TV. But not OLED amazing.
In earlier times, when watching non-4K content on a fancy 4K TV the upscaling was patchy to poor. We've had enough generations of this kind of tech now that it works just fine. Very nicely, in fact. It doesn't make HD content as good as 4K content, but it doesn't make you wonder if something is wrong anymore.
Standards for the 2020s
I don't want to have to upgrade my TV more than once every 5-10 years. But I want to feel well covered for some of the most interesting upcoming technologies in video and audio standards.
In the CX series, we of course have High Dynamic Range (HDR) and 4K and 10-bit colour. They're the price of entry these days for a solid new TV.
LG also gives us High-Frame Rate support, and Variable Frame Rate support for gaming, Dolby Vision and Dolby Atmos, the latest standards that help to ensure we get excellent reproduction of what was intended to be shown on screen sent to our eyeballs and earholes (that's a very technical definition).
There's also FILMMAKER MODE(TM), which is so important they gave it an all caps name. It's basically a new standard developed by Hollywood leaders to automatically set your TV to the correct settings so movies look the way they're meant to look. Anything that takes the guesswork out of tweaking your panel is a big win for just sitting back and having a rollicking good time watching your gorgeous screen.
And at a local level, you get Freeview Plus support to ensure your traditional free-to-air viewing is enhanced by quick access to a good electronic program guide and catch up TV viewing for anything you've missed.
The biggest part of this 'baseline' I wanted from a next TV is HDMI 2.1 and Enhanced Audio Return Channel (eARC) support. This allows your devices to share an audio signal over HDMI to the TV and then back out again to your HDMI-connected speaker system to play full uncompressed Dolby Atmos surround sound, which includes height channels for stunningly immersive audio.
There are so few TVs right now that support this technology, but it is the only way Dolby Atmos coming from an external device plugged into HDMI can deliver Dolby Atmos to a supporting speakers system or to the TV itself. It's a bandwidth thing. That's not something you can patch out with a firmware update. You either have the right hardware or you don't. And as a big fan of Sonos and its latest ARC Dolby Atmos soundbar, I knew I had to have an eARC TV in my next upgrade. So here we are.
What's not great
My big complaints are essentially industry complaints at this point. The TV offers up all the Googles and Alexas you could want. But I don't want them in my TV. I set it up for testing and the first time watching a movie was interrupted because the TV thought it heard an Alexa keyword was the moment I wanted it deleted from my TV forever.
Seriously. It's one thing when a smart home speaker or a smartphone has an amusing moment of confusion like that. But when your tense or exciting movie dips its audio down so Alexa can ask you that she didn't quite catch what you said – because you hadn't said anything – it's proving to be the wrong venue for this kind of feature.
The Magic Remote is also not really my cup of tea. Using a cursor to navigate LG's WebOS interface means you have to physically wave your hand around to get to what you want to click on the screen. It's subtle, and you don't have to point at the screen at all. But it feels like an unnecessary trick where navigation buttons have done such a good job for so long and could do a fine job here too.
These aren't dealbreakers. I'm sure not having smart assistant integration would make some other people upset. At least I can just not turn them on, and the Magic Remote is perfectly serviceable to use so it's a gripe, not a complaint.
Conclusion redux
What else can I say to convince you? Maybe that, having had the 65-inch CX here in my own home, I'm now going to buy one? I don't want to not have that TV in my house anymore.
As a tech reviewer, I see a lot of great devices and it is sad to let them go back to where they came from when the loan period is over. But we move along, test the next thing, keep exploring, and, very rarely, see that 'perfect' device that makes us know it's the correct next upgrade we should choose to own.
There has been no other product for home entertainment that has blown me away like the LG CX 4K OLED TV.
If you're in the market for a TV that will set you back over $3000, then I'd say stretch a little further and get a LG CX OLED TV. If not, stick with what you've got a little longer or buy a much cheaper TV so you can upgrade again sooner. Because this is a very, very special TV and feels like a new benchmark for the decade of TVs ahead.
The list price on LG's website is way above what you can find it for in retail stores. The 55-inch lists for $3,959 but you can see it for $700 less than this at places like JB Hi-Fi. The 65-inch lists at $5,399 but also drops by $900 when you go check the prices in stores.
Thinking back just a few years, these prices are amazing for the quality of product we're now getting in the home. Not everyone has that kind of money, and there are many very excellent TVs now for under $2,000. But for those seeking perfection, the LG CX OLED TV comes very very close.
---
Sadly, I failed to take my own photography of the TV as I miscalculated when the return date was. So it was dismantled in a panic as the courier helped uninstall it and take it away.
But it's OK. I really am buying one. So I'll come back and add photos once I have one living in my house permanently.
Byteside Newsletter
Join the newsletter to receive the latest updates in your inbox.