Legacy Esports' dream run comes to an end
Facing China's LGD Gaming in their knockout series to make the World Championships group stage, the OPL champs lose but with heads held high.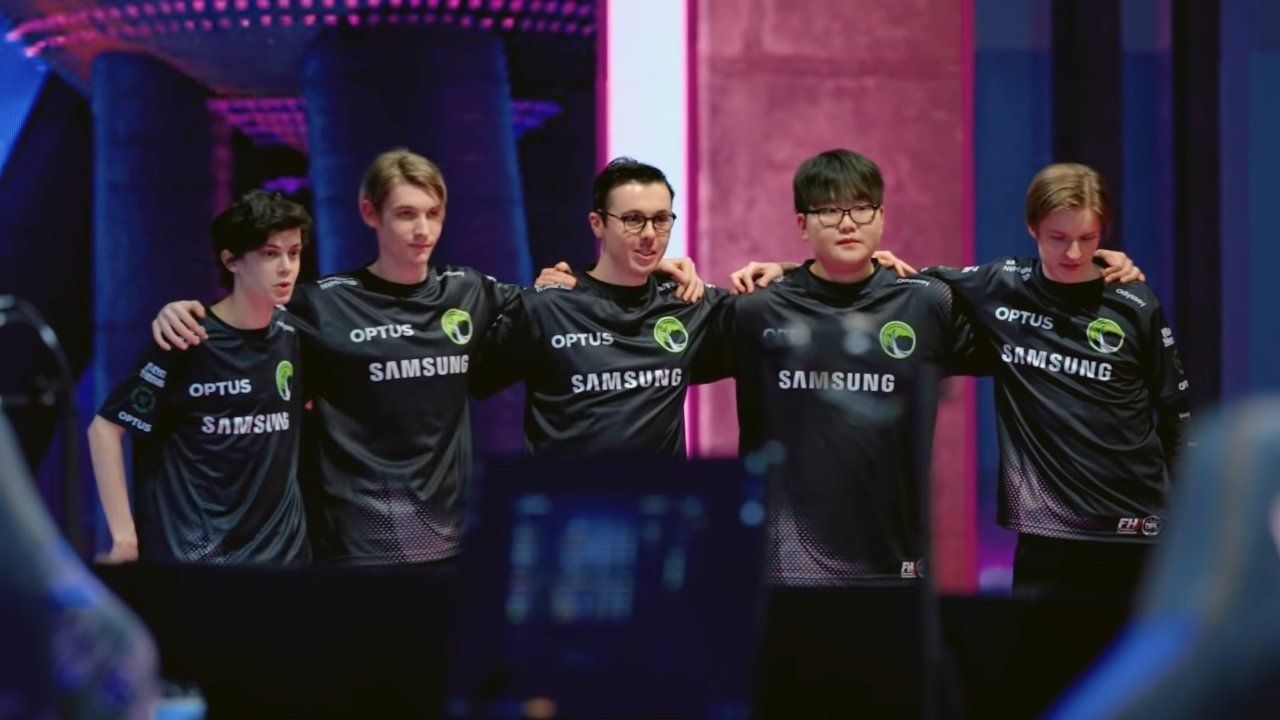 Australian champions Legacy Esports' terrific campaign at the League of Legends 2020 World Championships has reached its conclusion, falling in straight sets to Chinese team LGD Gaming during the Play-In Knockout stage.
After narrowly missing out on automatic Group stage qualification against North Americans Team Liquid, Legacy faced off yesterday against LGD in a best-of-five series, eventually going down 3-0.
LGD went into yesterday's series as firm favourites, despite a shaky 2-3 Play-Ins record, but they found form when it mattered most.
In round one of the Play-In Knockouts, they easily accounted for Latin American team Rainbow7 3-0, taking the momentum into the series against Oceania's hope in Legacy.
Although the 3-0 doesn't reflect how competitive the Adelaide-based team was, LGD controlled each game for longer periods of time and walked away deserving winners.
Game one was business as usual for LGD, controlling the lanes and gold flow from the beginning in a strong team performance free from any major mistakes. After taking a 1-0 series lead, game two would end up being the most dramatic — and heartbreaking — of Legacy's 2020 Worlds campaign.
Keen to avoid falling in a 2-0 hole, Legacy lifted to produce a much tighter contest in game two, off the back of New Zealander Quin 'Raes' Korebrits strong 7/4/8 performance. While LGD asserted an early gold lead, Legacy went to work on the dragons, gaining some much-needed buffs for the game ahead. Their efforts saw dominance in the teamfights, culminating in a spectacular full team kill and paving the way to destroying two LGD inhibitors.
Everything was pointing towards Legacy levelling the series at 1-1 — until one costly mistake unravelled all the hard work.
Instead of playing it safe and letting the super minions finish the job, Legacy went for one more Baron, opening the door for LGD to score an Ace of its own. LGD took full advantage of the respawn timers to waltz in, take the Nexus and secure what would become an unassailable 2-0 series lead.
To Legacy's credit, they hung in for the first 15 minutes of game three before LGD clinically took control and stamped their ticket to the Group Stage. This time around, LGD specifically snuffed out Raes' influence and ensured Legacy never gained any sort of ascendancy.
LGD now go on to compete in Group C, up against UK's Fnatic, Korea's Gen.G, and TSM Esports from North America. Meanwhile, Legacy's tournament is over, finishing 17-18th and guaranteeing one percent of the prize pool.
The team at Legacy may be hurting right now, but they provided the best performance from an Oceanic League of Legends team on the international stage to date. Raise your koalas indeed.
Byteside Newsletter
Join the newsletter to receive the latest updates in your inbox.