Australian-made hydrogen energy storage tech ready to launch
A UNSW research sping-off is ready to sell you hydrogen-based battery with larger and longer lasting energy storage than ever before.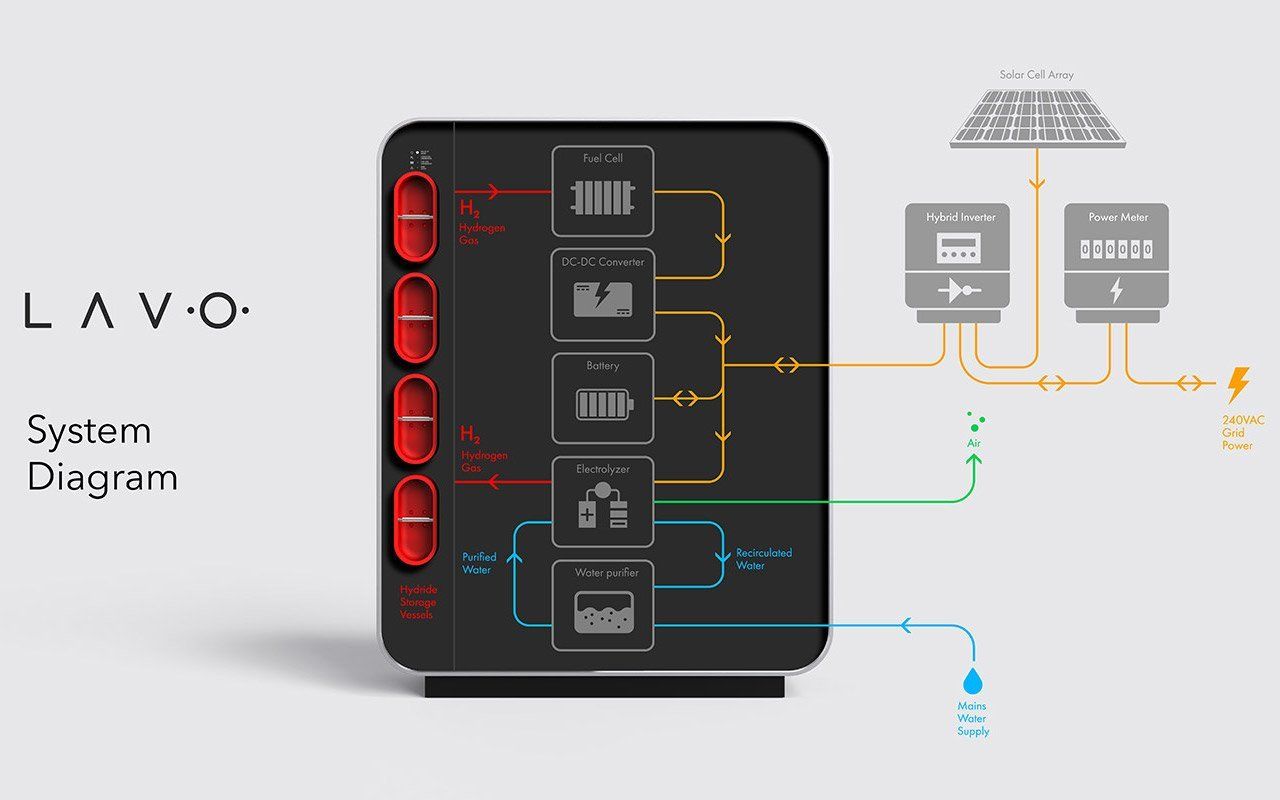 Home batteries are one of the next big steps for renewable tech. More and more houses have solar panels, some even have their own wind generated energy, and we're looking for new ways to store it.
The clever Aussies at LAVO have come up with a hydrogen-based energy storage system. Originally a research program at the University of New South Wales, working on the development of compressed hydrogen to store energy, it has now spun-out into a commercial operation and is set to launch.
Hydrogen is a great way of storing and carrying energy, and it's the most abundant chemical in the universe, but storing the hydrogen itself has always been the challenge.
Metal hydride materials are used in the system and are one of the most commercially successful hydrogen storage materials to date. This makes the LAVO system a safe and stable way to store hydrogen and the energy it holds.
LAVO says using hydrogen allows for three times greater storage capacity for its size while also having an operational life twice as long as other units.
You'll be able to put money down on one of these bad boys as early as November 2020, with installations set to begin in June 2021.
Byteside Newsletter
Join the newsletter to receive the latest updates in your inbox.