League of Legends own K/DA releasing debut album this November
After a two year break, the virtual K-pop group will drop its first album at the end of the World Championships.
K/DA, the virtual K-pop troupe of "POP/STARS" fame starring various League of Legends characters, is releasing their first album, All Out, on 6 November.
This news follows K/DA's first new music in two years, with the virtual quartet dropping "THE BADDEST", a beat-heavy braggadocio bop back in August, and since teasing more tracks for the upcoming EP on social media.
For the uninitiated, K/DA exploded onto the League scene in 2018 with a dazzling performance of "POP/STARS" at the League of Legends World Championships, impressively combining live performers alongside augmented-reality characters.
"POP/STARS" was an absolute hit, racking up nearly 380 million YouTube views and over 150 million Spotify streams. It even garnered widespread popularity outside of its League origins, appearing as a free DLC track on VR rhythm game Beat Saber, where it is objectively the best track slightly ahead of Noisestorm's "Crab Rave".
K/DA — made up of League characters Ahri, Akali, Evelynn and Kai'Sa — mixes English and Korean vocals into one sweet sound, with a combination of singing and rapping.
Various real-life performers provide the singing voices for the characters, including (G)I-dle lead vocalist Miyeon, (G)I-dle rapper Soyeon, Madison Beer who has since been replaced by Bea Miller, and Wolftyla stepping in for Jaira Burns.
Naturally, K/DA have become super popular within their own game, with plenty of in-game content and cosmetic skins available for players to show their K-pop devotion.
Look at these absolute queens.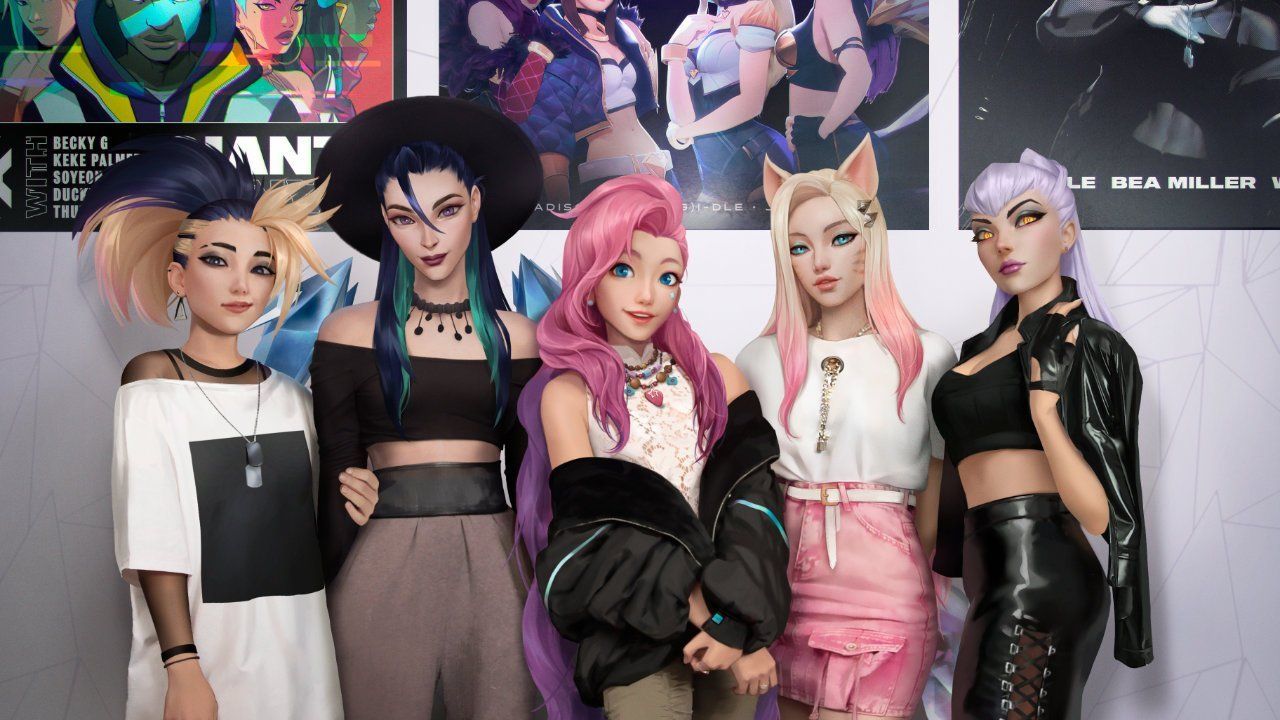 With new music on the way, it wouldn't be a stretch to think K/DA will be making an appearance at the 2020 Worlds — where Australia's Legacy recently competed — ahead of the group's EP. A recent tweet using the tournament's hashtag via the official K/DA account indicates it's a pretty safe bet.
In the meantime, you can read K/DA's webcomic series to learn more about the characters and the lore behind the music — what a time we're living in.
For now, I'm going to dust off the VR and practice my "POP/STARS" dance moves in Beat Saber, and chuck "THE BADDEST" on repeat — for research, of course. Ain't nobody bringing me down down down down...
Byteside Newsletter
Join the newsletter to receive the latest updates in your inbox.