Uncovered: how does Valve decide what to show you on Steam's front page?
Valve has offered up a video primer on how on Earth those games get recommended to you on the Steam front door.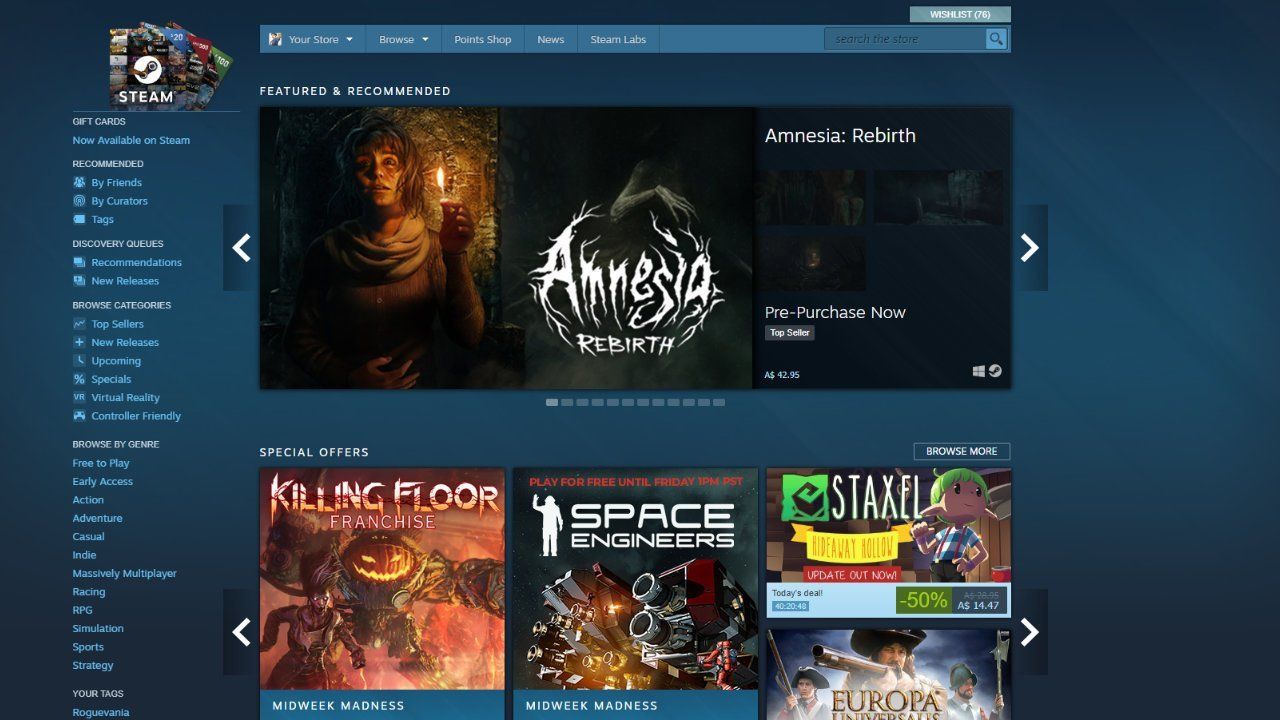 Steam's algorithms have long been a mystery to players and game developers alike — why do I keep getting recommended games about big ol' anime tiddies despite having never played one?
Wonder no more, because a couple of Valve employees spilled the tea via the Steamworks Development YouTube channel — thanks to Rock Paper Shotgun for the heads-up.
In the nearly 25-minute video, Al Farnsworth and Alden Kroll dissect the enigma that is the lucrative Steam front page, explaining each section as they go.
Some of the topics the duo cover include top-banner takeovers for major new releases or events, which tend to be given for things that are likely to have broad appeal to a wide range of Steam users, in addition to how top-sellers and personalised recommendations comprise the 'Featured and Recommended' slider.
Much of what's discussed seems like common sense, but it's a good reminder that how you interact with Steam influences not only what you see, but what your friends see as well. This means that the sexy anime waifu games that keep appearing in my Steam recommended must definitely be because of my friends' habits.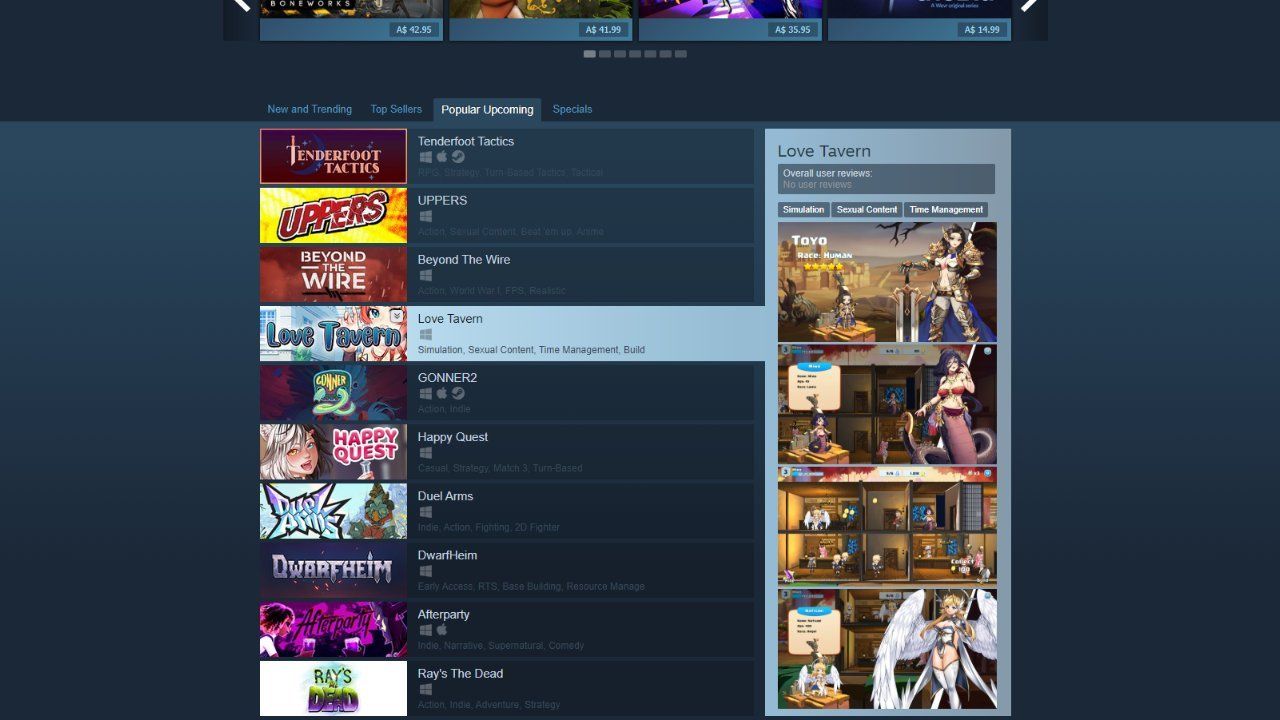 It also further reinforces the importance of reviewing and recommending the games you enjoy and want to see do well, as it will increase the likelihood of it popping up on the front page of people on your friend list.
Plus, for developers, taking the time to accurately populate your store page and tags will help to appear in potential buyers feeds with greater success.
One cool thing was hearing Farnsworth and Kroll reveal that the 'Players Like You Love' section is a machine learning tool that analyses all Steam users' play times and generates a collection of games based on what closest matches how you've been interacting with Steam games.
Another interesting morsel comes from when they analyse the four tabs towards the bottom of Steam's front page. Apparently, the sought after 'New and Trending' tab doesn't have a magic number requirement for featuring games. Instead, it includes games released in the last couple of weeks, ordered by release date, but it seems that selling a bunch of copies early certainly helps.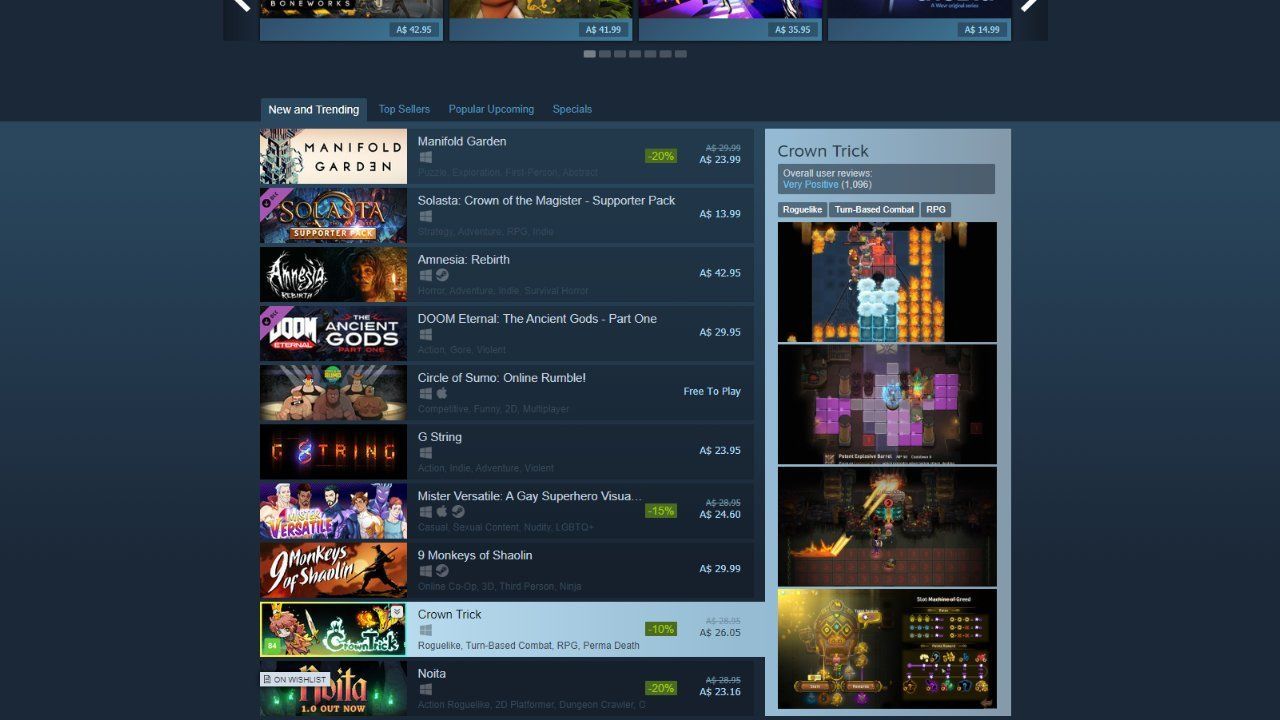 The other tab of major interest to developers is 'Popular Upcoming', which is mentioned as displaying games based on wishlist activity relative to other games, not necessarily a magic invisible number that sees you qualify.
So there you have it! It's worth watching the full video to get all the details, but it's interesting to see where some aspects of the Steam front page are more curated than others.
TLDR: play and recommend anime waifu games to troll your friends.
Byteside Newsletter
Join the newsletter to receive the latest updates in your inbox.