Google will now tell you what that song is you can't stop humming
Got a tune stuck in your head and can't remember anything about it? Now Google will let you hum for answers (try not to feel judged).
The incredibly human frustration of having a song in your head you can't quite pin down is about to be abolished by mega tech corporation Google.
To be fair, picking up music and matching it to databases isn't anything new. People have been Shazaming since before it was even an app – you literally had to phone them and play your song over the receiver.
But matching an exact song rather than an intensely flawed human vague interpretation of a song are two very different beasts.
There have been a few services out there who've tried it in the past with mixed results. Soundhound has been doing a reasonable job at it for a while now, for example. But seeing Google try it's hand at it is pretty cool, and it's just included in the regular Google app on your phone.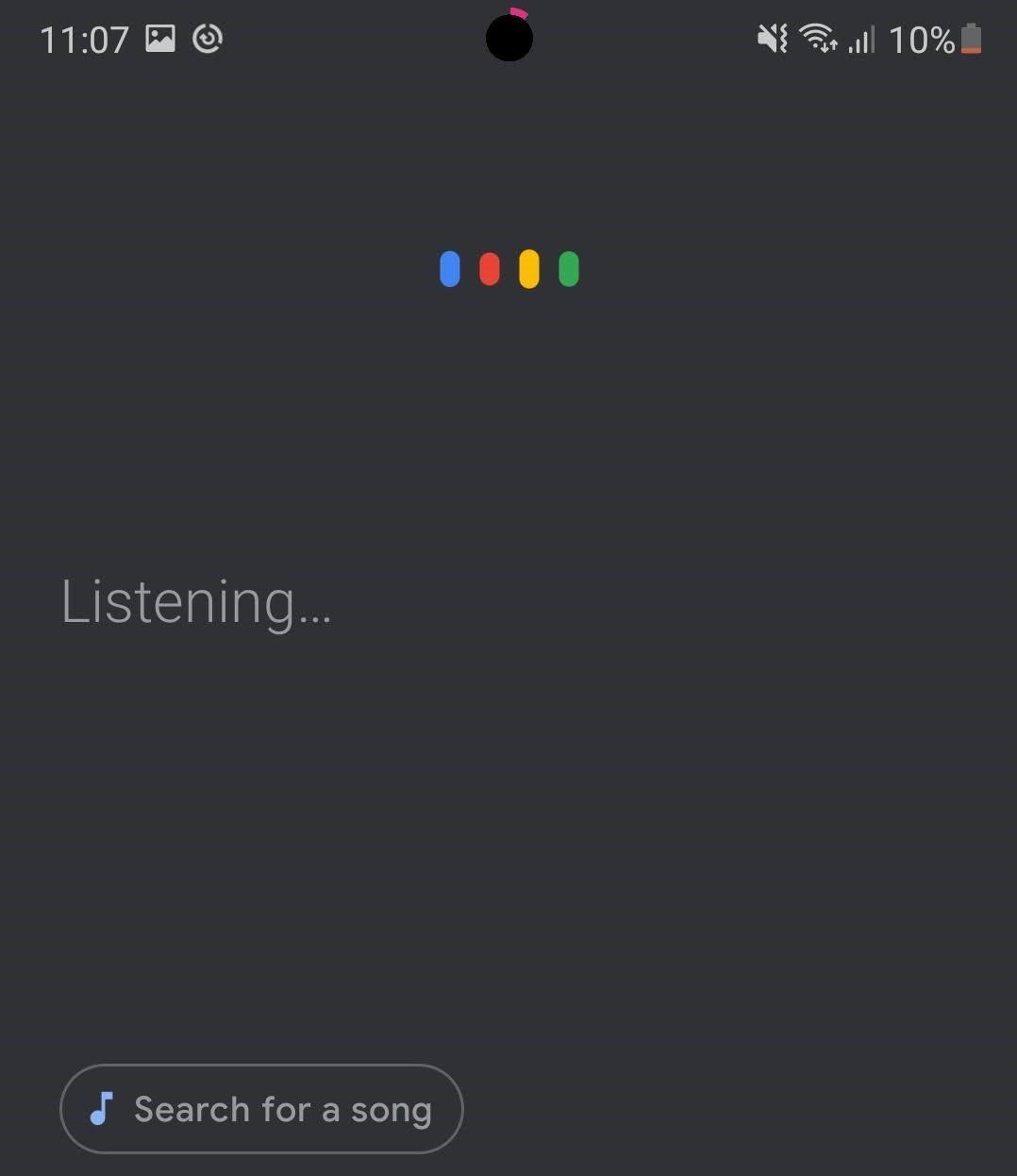 As explained by Google, just load up the app, tap the mic and then tap "Search for a Song". You can even say "Hey Google, what's this song?" to your Google Assistant to activate the service but it doesn't appear to be active on Google Homes just yet.
As someone who regularly has a seemingly infinite collection of TITLE REDACTED songs stuck in their head, combined with the singing voice of several cats having very angry, slightly sad, definitely regrettable sex, this is a pretty cool innovation.
I wearily whistled Ode to Joy into the mic through far-too-dry lips this morning and it came up as the second option, kind of, which really was a pretty good guess all things considered.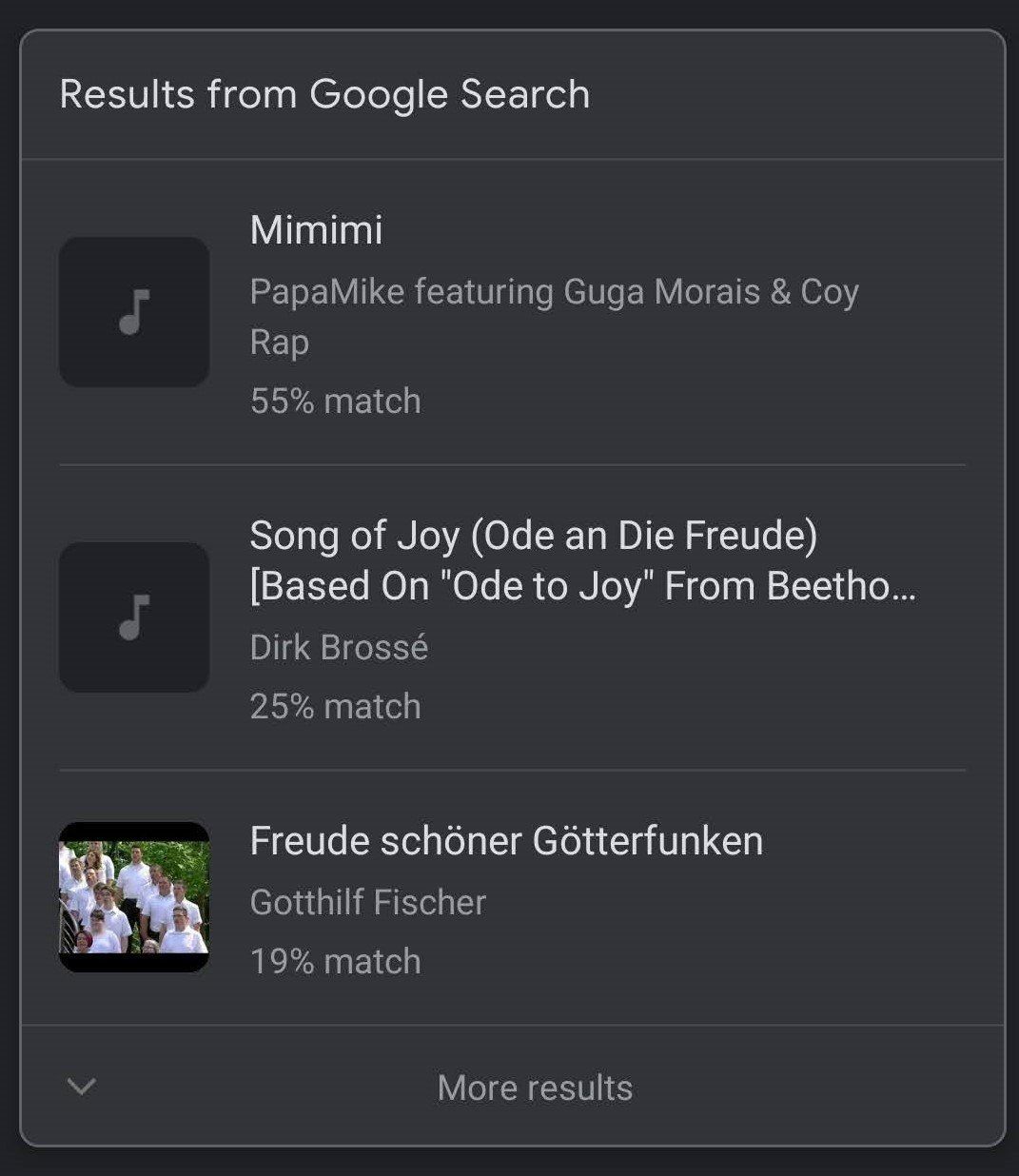 Then I hummed that one bit of Up Town Funk that doesn't really require you to have pitch abilities, and it worked that out too.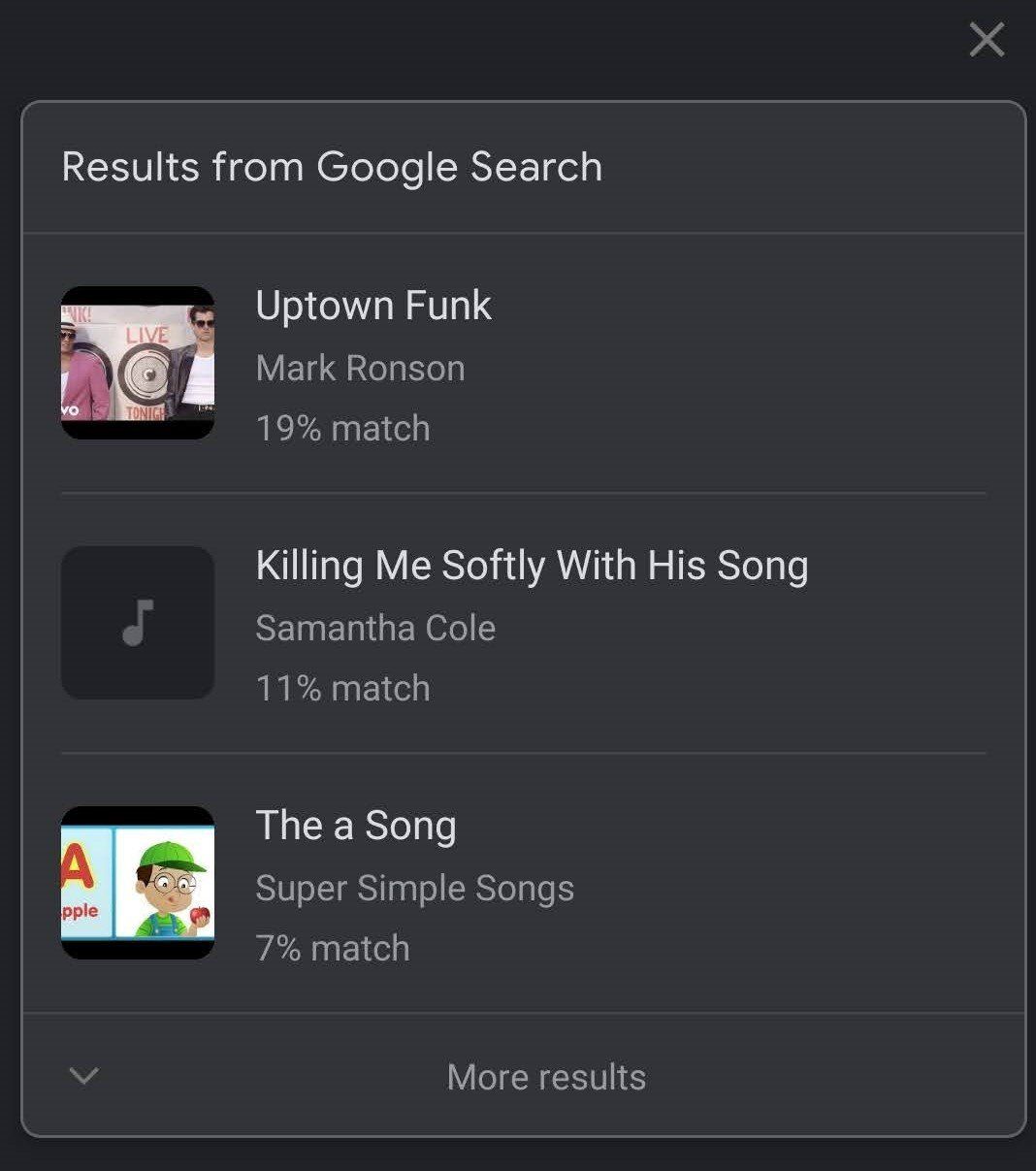 So far so good. It seems to be a reliable service that's super easy to access and does the job. Though I'm not really sure if that percent match commentary is needed, thanks Google.
Byteside Newsletter
Join the newsletter to receive the latest updates in your inbox.