Sex toy security flaw leaves wangs worldwide webbed
The Cellmate Chastity Cage could result in being caged up for a lot longer than planned thanks to the latest internet of things disaster.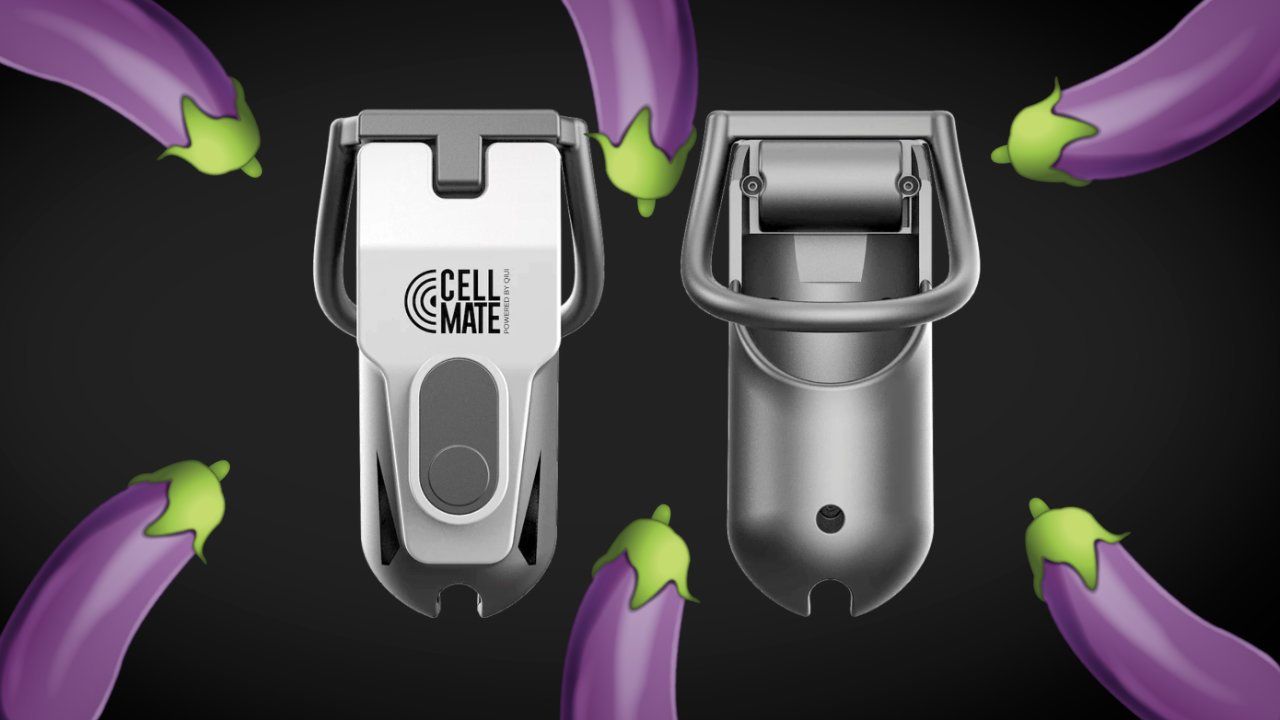 Penis-havers beware: an internet controlled chastity device could lock your meat and veg in with no way out.
An investigation by TechCrunch discovered that the romantically named 'Cellmate Chastity Cage' by Chinese company Qiui includes a vulnerability that could let anyone access the device and permanently lock in your member.
Which, for some, may beg the age-old tech question: bug or feature?
As titillating being locked in with no escape might be for particular folks — no kink-shaming here — it's certainly not by design in this scenario. The intended use for the Cellmate Chastity Cage is for the wearer to slide their penis and testicles into the device, locking the genitals in with no physical method of removing the girthy gadget. From here, the user or sexual partner downloads the Qiui iOS or Android app and connects via Bluetooth, enabling an electronic method of removal.
TechCrunch's investigation alongside security firm Pen Test Partners found that the lock's API was left open, potentially allowing anyone to remotely access and leave the wearer's battered sav stranded. Considering the Cellmate deliberately doesn't have any physical override mechanism, meaning the metal ring fastened to the scrotum would need cutting through — try not to visualise that for too long.
A definitive fix is yet to be widely rolled out, as removing the dodgy API would leave current users locked in, although an updated API is available for new users.
The Verge spoke with security researcher Alex Lomas of Pen Test Partners, where he discussed how all-too-common these sorts of issues are with Internet of Things (IoT) devices. I also learnt a new word: 'teledildonics'.
"Both ourselves and other researchers have found similar issues over the years with different sex toy manufacturers," Lomas told The Verge. "I do personally feel that the most intimate devices should be held to a higher standard however than maybe your lightbulbs."
Lomas recommends anyone planning on getting frisky with internet-enabled sex toys to do comprehensive research beforehand and search the product's name alongside 'vulnerabilities'.
If you're keen to try your luck with the Cellmate Chastity Cage, Qiui's website lists the 'short model' as being out of stock, but the 'long model' is in stock for US$189 plus US$50 shipping. Unfortunately, Qiui doesn't appear to sell the bolt cutters required to escape in the event of being locked out, meaning BYO to your next special occasion.
The best part of all is Qiui's website slogan: 'Love hurts'. You just can't make this stuff up.
No, I will not be providing a follow-up product review, thanks for asking.
Byteside Newsletter
Join the newsletter to receive the latest updates in your inbox.