Performing arts high school trash TV is the perfect medicine
If you're on the hunt for your next comfortable TV blanket, Alice has some performing arts high school material to cure what ails you.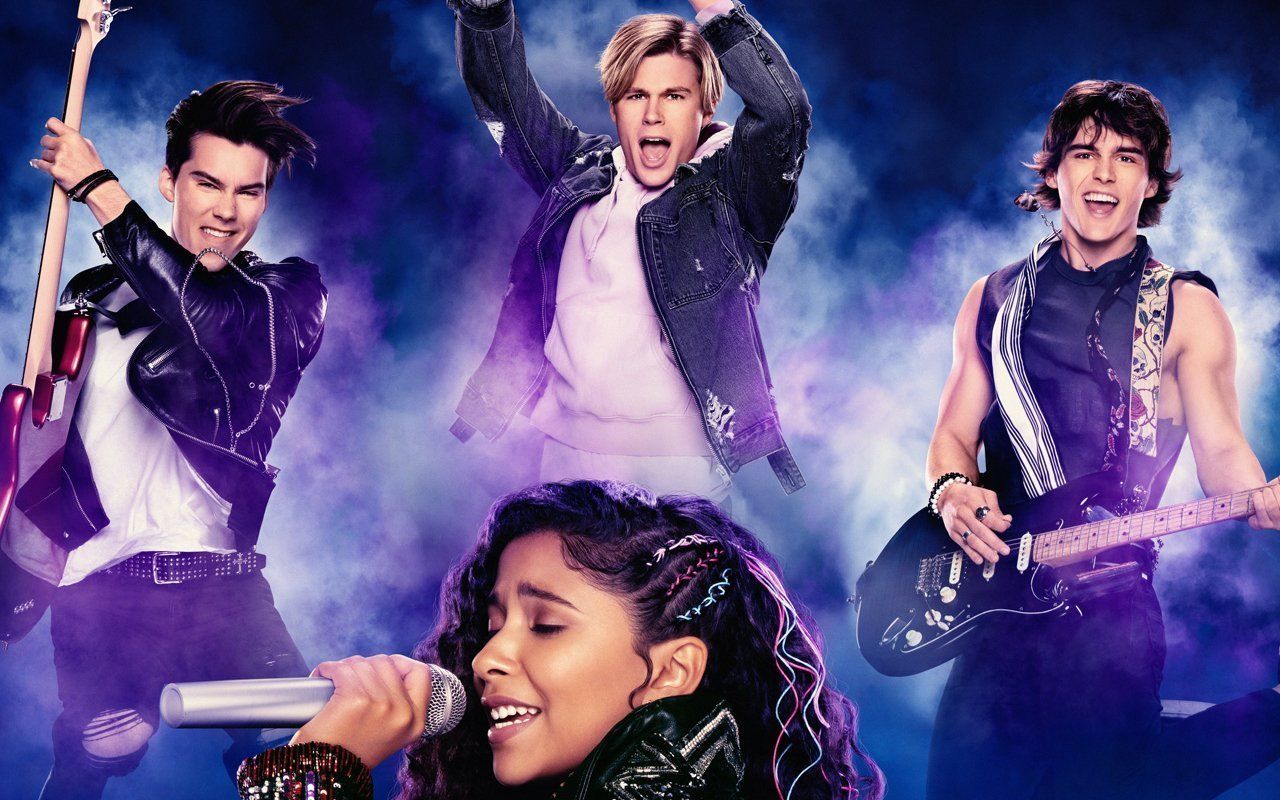 Remember when you were a kid, and you just wanted to hear the same story or watch the same movie over and over again? Like a lot of things that carry over from youth, the need for comfort viewing and/or repetition doesn't really go away. We just try to supress the urge to watch the Carmilla web series, Grey's Anatomy and Supergirl again for the 1000th time and move on.
This year, of all years, is not the time to hold yourself back from watching anything that brings you comfort. You know which shows work for you on repeat, and that's such a personal thing.
But sometimes you want a new comfortable TV blanket so you don't wear out the old ones.
So, today, I want to tell you about the truly healing nature of ridiculous shows set in performing arts high schools aimed at young teens and tweens from 2010 – 2020.
It's a very specific niche, but it's so much kinder than the teen dramas set in a 40-year-old man's fever dream (which is the only place Riverdale and its spinoffs make sense), or the endless 'Game Of Thrones but for children' attempts. (The creepiness of TV shows about the unbridled sexuality of teenagers written by middle-aged people is something we can discuss another day.)
First, let's talk about Julie and the Phantoms on Netflix. It's based on a Brazilian TV show and is about a 16-year-old girl, Julie (played by insanely talented genuine teenager Madison Reyes), who misses her mother.
Julie hasn't been able to connect to music properly since her mother's death, until she meets the ghosts of three surprisingly wholesome boys from a '90s rock band who died hours before their big break after eating bad hot dogs. Julie is the only living person who can see Luke, Alex and Reggie, except when the boys perform with her, leading her to create an elaborate lie about having access to extremely advanced holograms and boys from Scandinavia.
The show has everything: catchy music, sweet romantic sub-plots, a mean girl with a pop band, a suspicious little brother, the least toxic masculinity on American TV, and, most importantly, a found family who means well and only wants the best for each other.
That last point is the most important aspect, particularly in lockdown.
Everyone who ever felt like an outsider at high school or social events loves a found family trope. That means 98% of all people love a found family – that's just science. The comfort of found family is part of what makes genre TV so easily rewatchable and engaging.
There's only nine episodes of Julie and the Phantoms so far, and the soundtrack is pretty short. But it's the kind of show you can watch on a bad day and smile by the end of the episode, or listen to the soundtrack when you need a little motivation. It's almost like it was formulated in a lab to be just right for 2020, and it's something you should watch.
The second show I've been watching is much older and better known: Victorious. It's a Nickelodeon show from 2010 about a whacky group of extremely talented children who go to the Hollywood Arts performing arts high school.
This one oscillates between being your typical teen drama about children who have a seemingly endless supply of money, and a piece of surrealist performance art in that way only Nickelodeon could pull off.
None of the show makes sense in all the best ways. Why is there a boy who takes his ventriloquist dummy everywhere? Has someone yet written a thesis on how Rex the puppet represents the duality of boyhood, teenage mental health, and expectations in an educational setting? Because I feel like that kid should be being followed by psychologists for some kind of longitudinal study. And how have these children not yet made it to the big time/gone to jail?
Watching the show, there's at least three actors I would have predicted to make the big time after the show wrapped. Victoria Justice, who plays Tori Vega, the show's lead character, is extremely talented; how has her career stagnated since Victorious? Leon Thomas III, who played Andre, is an incredible musician, how isn't he a mainstay on the radio? And while Elizabeth Gillies, who plays mean-girl Jade, is starring on Dynasty, she's actually a really good singer – what happened there?
You know who I didn't pick to become a breakout star? The girl who played Cat Valentine, a character whose first proper duet on the show was informing Beck that some urine was spilled in his car. But somehow this is Ariana Grande's origin story, and watching the show for the first time now provides so many opportunities to turn to your partner and say "I can't believe one of the most famous women in the world just swallowed the keys she was given to play with".
The first three seasons of Victorious are on Stan and Binge, and it's just that right balance of entertaining and stupid that makes it a good show when you're trying to unwind and turn off your brain before bed.
I firmly believe that a good TV show can change the world. Neither of these are quite in that category, but both of them can certainly change your mood, and the trashy pop music is delightful.
Byteside Newsletter
Join the newsletter to receive the latest updates in your inbox.