PlayStation 5: game titles at launch and beyond
Whether you snagged a pre-order or you're waiting to luck out on a store shelf after launch, here's the actual new games hitting the PS5.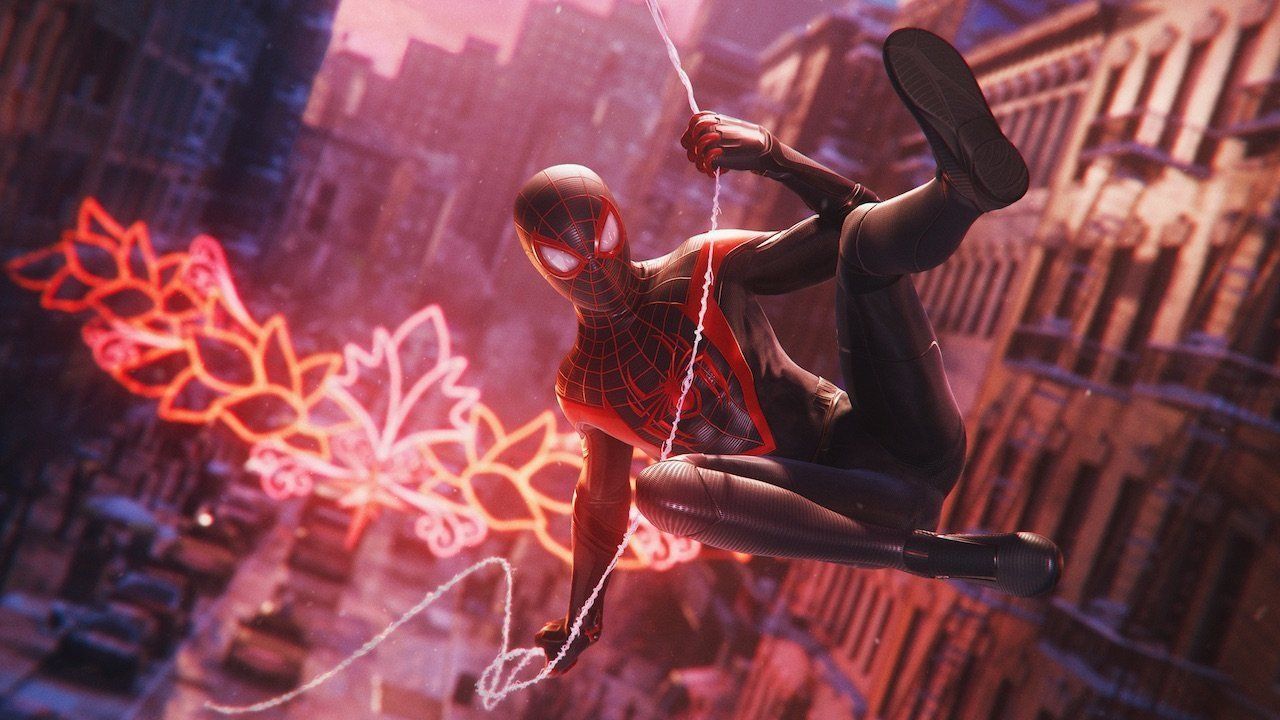 Let's face it, the way preorders are looking you probably already know if you're getting one the next gen consoles on launch. With hardware allocations appearing noticeably low, sadly the answer to that is probably a no.
But does getting a console on launch even really matter? We take a look at the PlayStation 5 launch lineup in an attempt to validate our fates.
PS5 Exclusive Launch Titles
Exclusives are one of PlayStation's biggest strengths and for those deciding between the green and blue camps can make all the difference. Sony's lineup of exclusives on launch is actually fairly impressive. There are a few draw cards here from a bunch of different genres that all kinds of fans might want to consider.
Astro's Playroom
This one is a freebie that comes loaded on all PS5 devices and it looks very cool. The sequel to the very well received VR title Astro Bot Rescue Mission appears to have ditched the headset of virtual reality for the TV of regular gaming... which is also technically a virtual reality.
This plucky little 3D platformer looks cute and bouncy and fun but it's potentially even more. Astro's Playroom looks to be part-game-part-tech demo with all the levels based on different hardware components of the machine. It's also designed to showcase the new capabilities of the PS5's DualSense controller so it should be something fun to play around with when you first unbox your console.
Demon's Souls
Despite having the most phonetically awkward name to pronounce (those consecutive S's.. essess... consesses) this recreation will act as a major draw card for some fans.
Demon's Souls is the first in the very popular Souls series of games known for their challenging combat. Compared to its offspring, Demon's Souls didn't quite get in as many people's hands, especially here in the west. Plus, there are even more new die-hard lovers of the genre since the ever popular Bloodborne released on the PS4 as well.
I have no doubts there are plenty of fans of the Soulsborne genre who are either itching to jump back in or excited to see where it all began.
Destruction All Stars
Have you ever been playing Rocket League and just wished you could kill your opponent instead? Well that's not exactly the premise of Destruction All Stars but it still sounds cathartic as hell.
Choose from a whacky cast of Fortnite-esque characters in a vehicular arena deathmatch that feels a bit reminiscent of games like Twisted Metal. Only in Destruction All Stars you can also get out of your car and kill or be killed the old fashioned way. It's tough to say if this game will have any legs but it does look fun. It's a shame it got lumped with the bad press of Sony's $10USD price increase on games.
Godfall
It's a bit of a cheat to put Godfall in here as it's also coming out on PC but in a battle of consoles it's still a feather in PS5's cap.
This hack and slash looter is difficult to get a good handle on yet. However, it offers a bright if slightly generic looking high-fantasy world in a familiar genre. The combat looks like a slightly more arcadey version of God of War and of course the looter part means there'll likely be customisation options.
More importantly, Godfall fills a sort of void in the PS5's lineup. It gives an action combat game that's a bit lighter than the super serious and difficult Demon's Souls while still giving that fantasy universe to run around in next gen graphics.
Marvel's Spider-Man: Miles Morales
This is the sequel to Insomniac's Marvel's Spider-Man which was the fastest selling PS4 title and recently became the best selling Super Hero game of all time.
The first game was absolutely gorgeous to look at as you swung through New York's streets with imposing glass towers reflecting the sunset back onto Central Park. I really enjoyed the swinging but personally only thought the combat aspect was OK and honestly if someone could explain why Peter Parker's eyes are so wet that would give me some closure.
Overall it was a game I enjoyed and would happily see that world again through Miles' eyes (even if he's not the one from the best movie ever Spider-Man: Into the Spider-Verse) on a new upgraded system. I'd wager I'm not alone in that.
Sackboy: A Big Adventure
We all remember Sackboy, right? I'll still never know why they named him after a scrotum but the Little Big Planet games were full of fun and creativity (like a scrotum, I guess?) but we haven't seen much of them lately.
This game is a bit different, in that it's a 3D adventure but still looks brimming with LBP DNA. The levels still have that hand-made aesthetic and the launch trailer showed a pretty wide variety of platforming mechanics. One of the biggest selling points for Sackboy: A Big Adventure though is multiplayer. When you buy a new console you want to be able to justify it to friends and family by playing games with them and this looks like just the ticket.
Multi-Platform Games
That is of course, not all you'll be able to play on launch. There are a bunch of other games coming out on the first day in our PlayStation 5 calendar. However, they're also coming to other systems including the Xbox so while they're definitely incentive to try to get a launch device, it doesn't matter which you pick.
Assassin's Creed Valhalla
Destiny 2 + Beyond Light
Devil May Cry 5: Special Edition
Dirt 5
Watchdogs Legion
Fortnite
Marvel's Avengers
NBA 2K21
Observer: System Redux
Special Mention... Call of Duty Black Ops Cold War
Byteside Newsletter
Join the newsletter to receive the latest updates in your inbox.