The joy of an expensive hobby that caters to everyone
Lego has always had its adult fans, but now it is truly embracing giving us sets that are catered to this cashed up, time poor fanbase.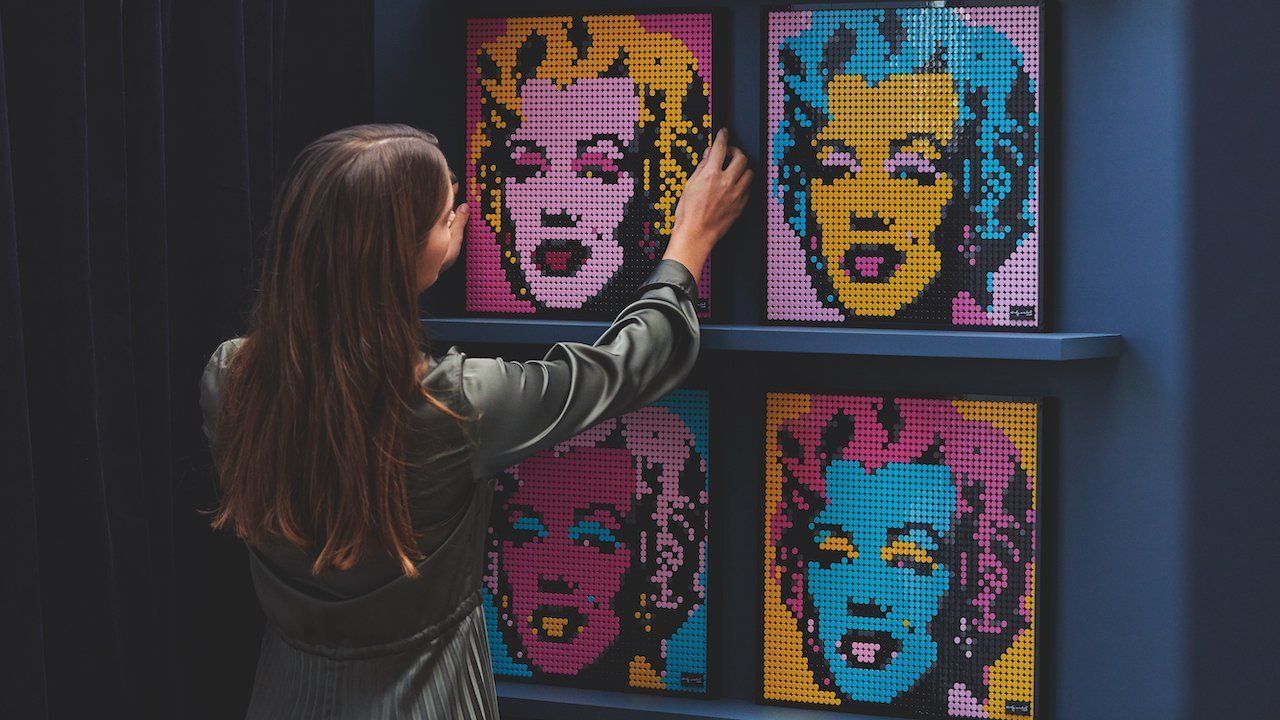 I love Lego. I love Lego so much. My collection of modular buildings is among my favourite possessions, and I love that feeling you get when a build starts to take shape.
I wish I had the building and design skills to make my own creations to display to the world, but I love the mediative quality of building a set according to the instructions and discovering a new building technique, or a tiny detail left by the set designers to be discovered.
I like setting up little scenes, taking photos of them, and displaying them. It's a hobby that requires minimal skill or thinking, so I can solve problems and plan stories in the back of my mind while I give life to an anglerfish or a fancy car.
As an adult, it can seem a bit odd to love what is traditionally considered a children's toy. But they're one of the things that has been getting me through this lockdown 2.5 in Melbourne.
Adult fans of Lego are nothing new, of course. There's nothing age specific about building and creating with plastic bricks. Just a stigma to be overcome, and that same reflex that causes everyone in their 20s to loudly denounce everything they enjoyed as a teenager.
Lego has always been aware of their adult fans, as that appears to be almost their entire hiring pool. Plus, Lego sets semi-covertly aimed at the adult market are also nothing new. I doubt there were many kids champing at the bit to build the massive Tower Bridge with its unnumbered bags (requiring hours of sorting before the building can commence), or the Taj Mahal (Lego's once-largest ever set).
But it's only been very recently that Lego has started making non-Star Wars sets explicitly for adults, with an 18+ rating, premium packaging, and more details spread across the building experience for adults to enjoy.
Frankly, I am so here for it.
Now, remember, nothing makes these sets "adults only" in the vein of 'Big Brother After Dark', only in the sense that 'they're not very fun to play with and are very expensive'.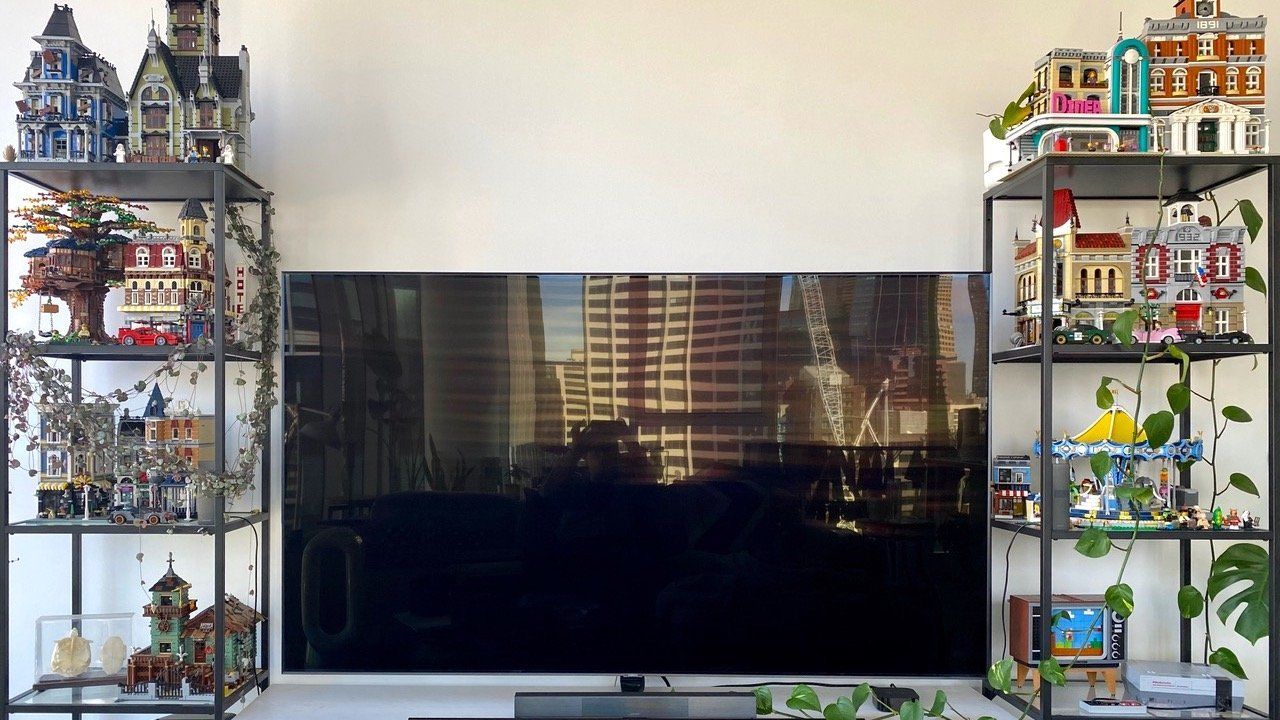 The $349 Haunted House was the first to get the new treatment. What I found really interesting was how segmented all the bags for each step were. At no point was I surrounded by 1000 uncovered bricks, waiting to get lost in the couch, as you once did with some of the older 16+ sets.
The designers weren't trying to overwhelm builders with bricks to make the stakes seem higher, or artificially inflate how long it took to build because of time spent searching for the pieces. Instead it was almost an acknowledgement that most adults do not have a dedicated Lego room, and (aside from during a pandemic) don't have hours to put into building a set all at once. It can be treated like reading one chapter of a book before bedtime, and is contained enough to be built on an Ikea tray on the couch after a long day sitting on that same couch with a laptop.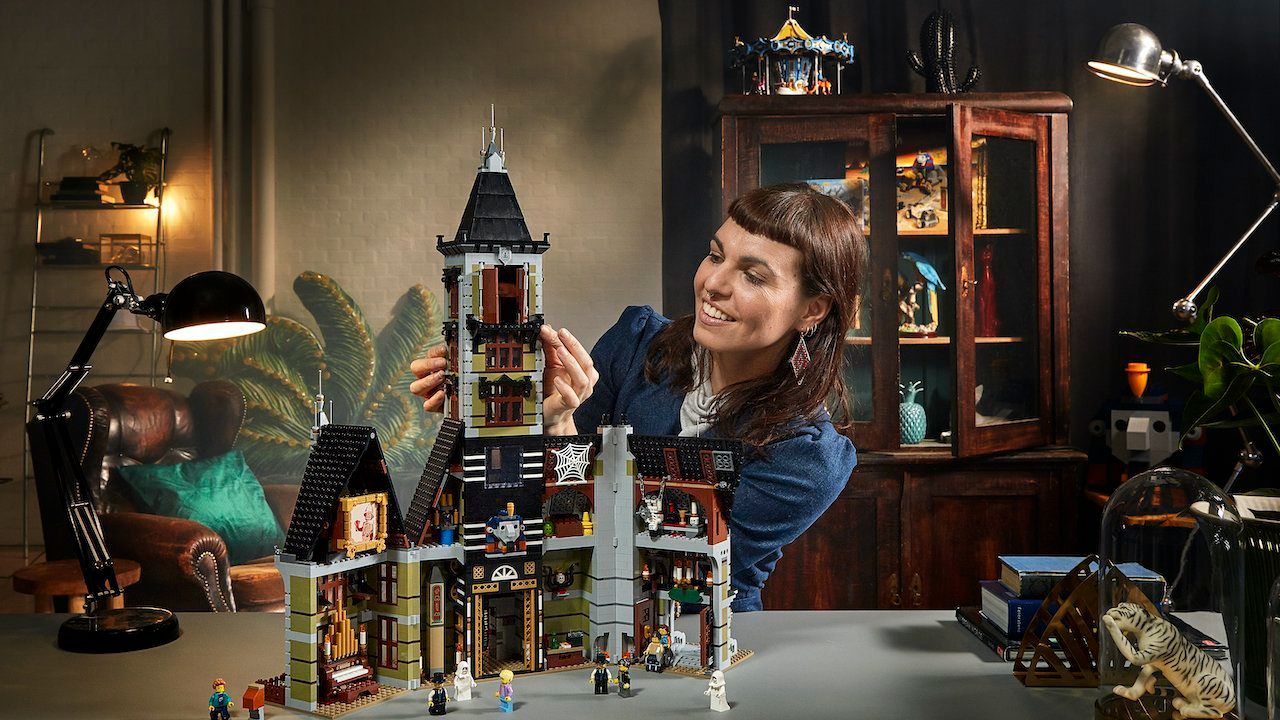 Little details of the story of the explorer who supposedly owned the house were scattered through the instructions, which was a nice touch, and usually something I'd only seen in the Porsche Technic set, or the Architecture series.
Next was the $349 Nintendo Entertainment System set, which is my favourite build of all time. It was clearly designed by people who loved the NES, and the booklet is almost as filled with facts as the set is full of tiny details and Easter eggs. It was another build that could be spread out across weeks without fear of losing pieces, or concern of needing a bigger tray.
The most recent 18+ release was the $199 Art Series, which allow the builder to construct an expandable mosaic of Marilyn Monroe, The Beatles, Iron Man or The Sith from Star Wars. What makes these so interesting is that they can be hung on the wall, they come with a lot of extra pieces for the creatively inclined, and each collection has a "playlist" (that's more like a podcast about the subject) to listen to as you build.
While the actual building experience itself is pretty repetitive, I learned a lot about Andy Warhol and Marilyn Monroe while building, and enjoyed a full 90 minutes without screens (which is basically a miracle at this point in 2020).
It's going to be interesting to see how this new adult range translates to previous lines that were obviously for adults, like the modular buildings. Personally, I'd love to see more detail put into the instructions for the modulars, though I do see the corporate appeal of remaining consistent.
Overall, I love this development. This is a huge improvement over the first Lego Movie, where the villain was an adult fan of Lego who wanted to build according to the instructions. Now my next concern is no longer growing up to be Lord Business, and instead trying to find space for all these sets in my tiny apartment.
Byteside Newsletter
Join the newsletter to receive the latest updates in your inbox.