Legacy Esports go where no OCE team has gone before at Worlds 2020
The Aussie champs secured passage out of the first phase of qualifiers, delivering the best ever performance from an Aussie team at Worlds.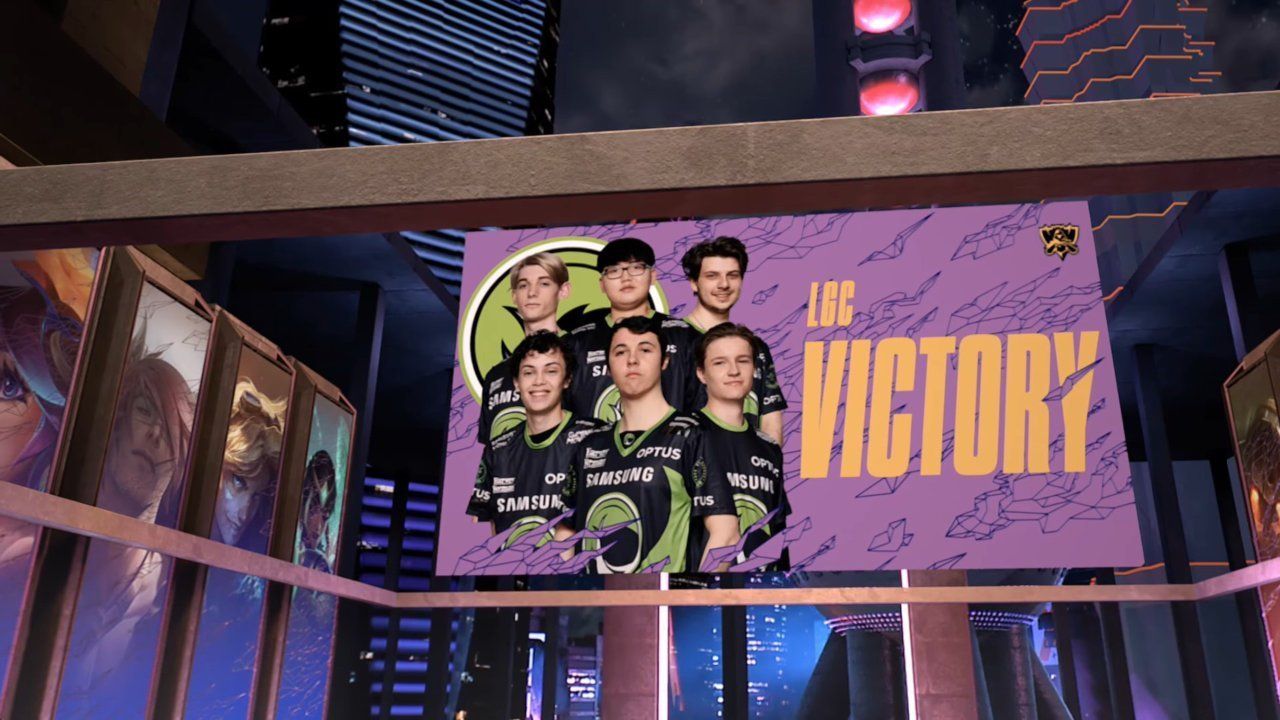 Aussie champions Legacy Esports progressed through to round two of the Play-In Stage knockouts overnight after a strong day four of competition at the League of Legends 2020 World Championships, upsetting two more fancied teams before falling agonisingly short of automatic Group Stage qualification against US juggernaut Team Liquid.
The Adelaide-based esports organisation went into last night's schedule sitting precariously on a 1-1 win-loss record after scrapping to victory against Brazilian team INTZ but losing comprehensively to North America's Team Liquid.
To register a win on the international stage is a great achievement, but fans back home were pleased to discover Legacy was not content with merely travelling to Shanghai just to participate.
Up against the Spaniards in MAD Lions, Legacy really clicked as a unit, led by South Korean top-laner Kim 'Topoon' Ji-Hoon who racked up a strong 6-1-15 kill-death-assist count en route to the win.
If you're not sure what that means, based on current UEFA football rankings, think of Australia beating Italy in a major tournament for how big this win looked in the eyes of fans everywhere.
Their momentum only grew in force against Turkish team Papara SuperMassive, winning in under half an hour while only dropping one tower in the process. After warming up against MAD Lions, New Zealander Quin 'Raes' Korebrits unleashed in Legacy's second game of the night with a dominant 15-3-10 display playing as Ezreal.
This secured a 3-1 record for Legacy at the end of the Play-In Stage, tying for first place in Group A alongside Team Liquid who shockingly dropped a game against INTZ — that team's solitary win of the tournament.
Legacy and Team Liquid then faced off in a tiebreaker to determine who would automatically progress to the Group Stage. Keen to atone for their previous loss against the Americans, Legacy didn't fare any better in the rematch. Team Liquid woke up after their loss to INTZ and routinely dominated teamfights, asserting an early lead they never looked like surrendering. A last-second push from Legacy prevented the match being over in under 20 minutes, but the result was never in doubt from the very early stages.
With Legacy finishing second in Group A, the Australian team gets a day's break before playing a best-of-five series against the winner of tonight's match between Rainbow 7 and LGD Gaming from Group B.
Regardless of future results, Legacy's feat of finishing tied first at the end of regulation Play-Ins is the best Worlds' performances from an Oceanic team to date.
Our region is jokingly referred to as a 'farm' region, with top players from recent years being signed to bigger regions and potentially stunting the growth of local competition. But with the strongest showing yet at Worlds, Legacy has proved there's plenty of talent left in the pool to challenge the world on the biggest stage.
Not only is the team competing with the best, but it's worth a shout out that they are also displaying first class sportsmanship along the way.
We're right behind you all the way Legacy — keep making history!
Footnote: some of the reactions back home were priceless.
Byteside Newsletter
Join the newsletter to receive the latest updates in your inbox.