HeroQuest is getting a faithful, modern, crowdfunded re-release
The countdown is over and the secret is revealed, offering fans a faithful re-release of classic HeroQuest with some modern upgrades.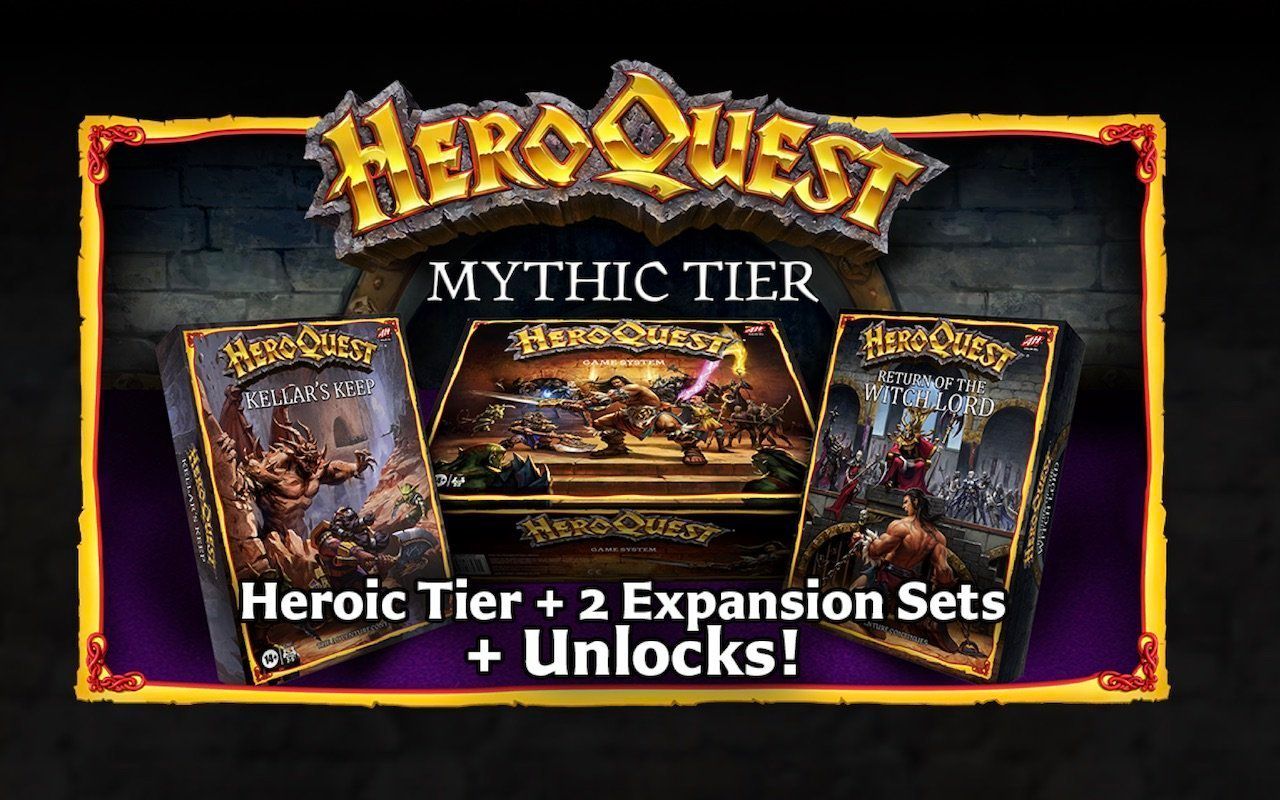 That countdown clock has revealed all, and while it isn't the Legacy game one writer may have been dreaming of, it's looking like a faithful re-release with some modern upgrades.
The game is owned by Hasbro these days, and using its own Hasbro Pulse crowdfunding setup (which I'd never seen before but looks to have some very cool stuff going on in there) it has dropped two options to pre-order the game with either the base game or the game plus the two expansions from back in the day.
But gone are the DIY folding furniture that never quite sat properly, replaced by well detailed 3D models. And the very basic minis of the original have been given fresh detailing without getting carried away and making them look completely different. As for the board itself and the GM screen? Very faithful recreations.
A very nice touch is, if you order through Pulse, you'll get minis of the four classes in both male and female variants.
The crowdfunding target is a cool million, and about 18 hours after it went live the funding sits at a shade under $900,000. With 45 days to go I'd say this is well and truly in the bag.
But it wouldn't be a crowdfund without stretch goals, and the most exciting of these has to be the addition of a new character class. Now your Barbarian, Elf, Dwarf, and Wizard can be joined by... the Warlock! No details yet, but variety is the spice...
Other stretch goals include more dice, moar minis, and a quest book by Stephen Baker – the original HeroQuest designer – called "Prophecy of Telor". The game was always welcoming to making up your own stories and ideas, so this sounds like an additional set of quests without needing to go all the way to calling it an expansion (because the expansions come with extra minis too).
It's great to see this 1989 classic get a faithful restoration. The art suggests the box is now fatter than the original, which makes sense with the full mini furniture needing a place to call home.
At $99 USD and $149 USD for the new options, it's not cheap, but then again, are any chunky mini games cheap these days? I'm plonking down my dough on this one for sure.
Byteside Newsletter
Join the newsletter to receive the latest updates in your inbox.