Disney's live-action Mulan: digital winner, cultural mess
Disney says it's "very pleased" with the special premium release of Mulan. But the cultural errors mean this can't be remembered as a 'success'.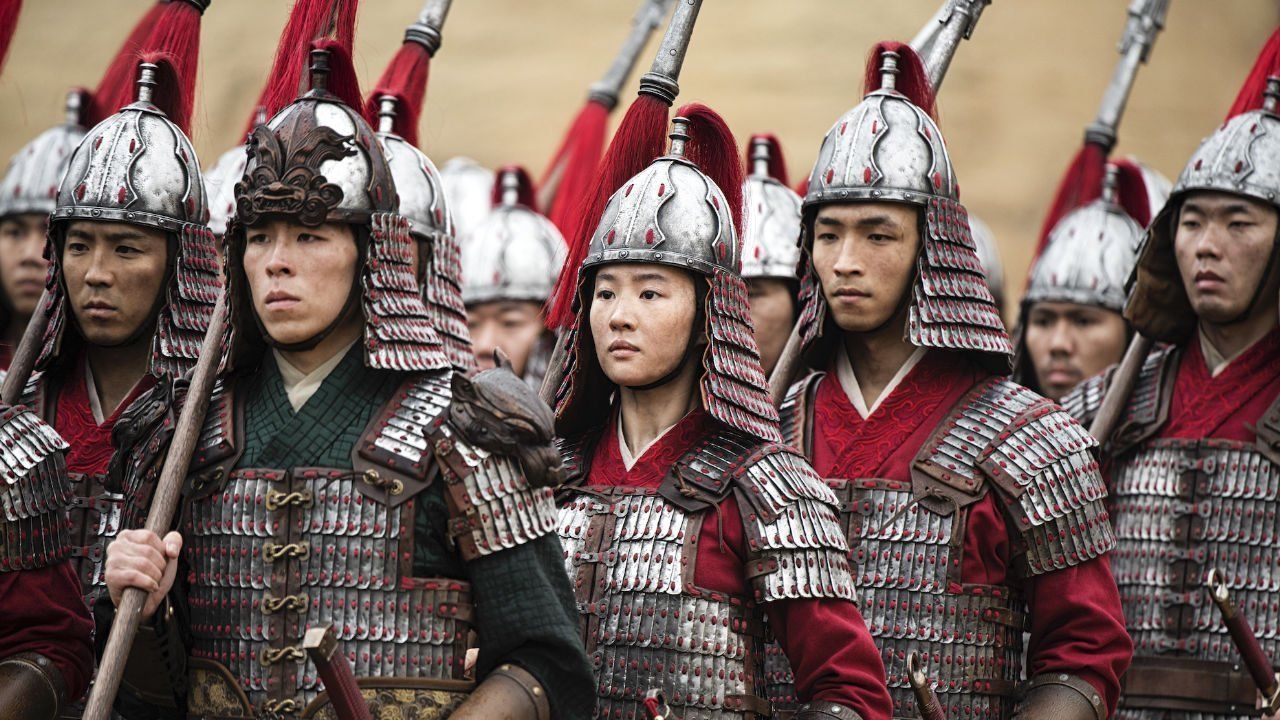 No Mushu, no singing — no Mulan?
Disney's live-action adaptation of the beloved 1998 animated film of the same name is attracting attention for plenty of reasons, good and bad. After delaying the intended March 2020 theatrical release due to COVID-19, the entertainment juggernaut announced Mulan would head straight onto its subscription streaming service on 4 September in favour of appearing in cinemas.
However, Mulan isn't available to just anyone with a subscription. Instead, the Chinese-set film falls under a new 'Premier Access' classification, with a one-off fee of $34.99 in addition to the standard $8.99 subscription — that's a minimum investment of $43.98 to save you doing the maths.
Since release, Mulan received some warmth from critics, with a 'Certified Fresh' rating of 75% on Rotten Tomatoes. But the audience rating? A far less generous 51%. Why the discrepancy?
Under normal circumstances, we'd be clamouring over publicly reported box office takings to determine Mulan's commercial success. But its digital release clouds the story. Disney's only public acknowledgement of the film's performance so far came in the form of CFO Christine McCarthy saying the company is "very pleased" with the Disney+ debut. Analysts also observed an increase in Disney+ app downloads, albeit at a lesser rate than when Hamilton released.
So let's be charitable and say that, from a digital perspective, Mulan appears to be another Disney winner. Enough perhaps to open the door to more direct to Premier Access movies, or to send positive signals to other companies about similar strategies. Which would be a victory for viewers who want more premium home releases hitting TVs in future.
But we can't ignore the other factors at play here. A poor theatrical opening in China, combined with plenty of criticisms of the film's production and content indicate live-action Mulan is a bona fide cultural failure.
Notably, Chinese-American actress Liu Yifei — who portrays Mulan's eponymous character — shared a post on social media site Weibo in August last year supporting Hong Kong police during protests over China's proposed extradition law.
Additionally, parts of Mulan's filming took place in Xinjiang, a region where Uighur Muslims are widely persecuted, mistreated and abhorrently forced into camps to suppress their culture.
And, finally, Mulan's depiction of China has drawn online criticism over cultural inaccuracies, with plenty of European influences seeping in.
Although Mulan's on-screen Asian representation is strong, behind the camera is another – very white – story. From directing, writing to costume design, all of the prominent production roles are filled by people without Asian descent.
In one red carpet interview with Variety, costume designer Bina Daigeler shared her rather limited research of visiting Chinese displays in European museums and visiting China for all of three weeks.
Perhaps Disney could have avoided such a faux pas by hiring, I dunno, an actual Chinese costume designer? This Teen Vogue piece nails why this matters so much.
While Mulan might be making Disney some money, it's difficult to feel like the film should be considered a success.
Byteside Newsletter
Join the newsletter to receive the latest updates in your inbox.