Cyberpunk legend Mike Pondsmith shares how to become a game designer
Mike Pondsmith, designer of the great Cyberpunk tabletop RPGs, kicked off PAX Online with encouraging words for budding tabletop game designers.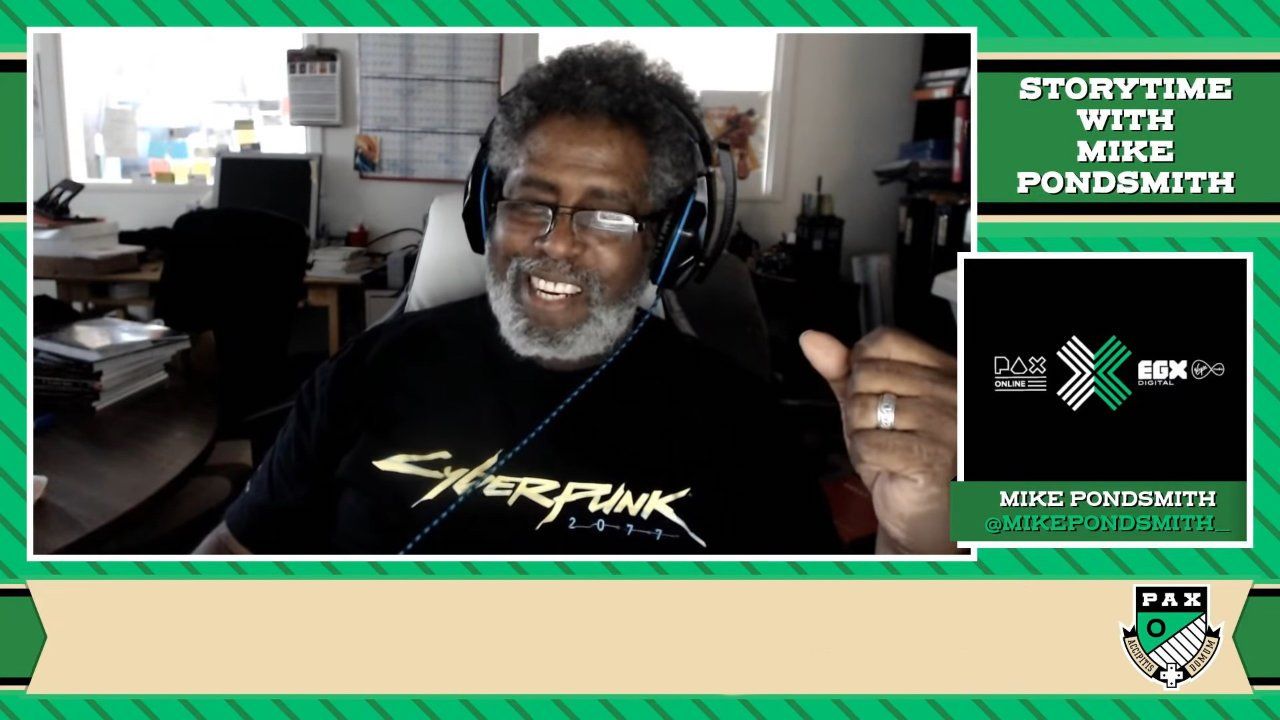 Mike Pondsmith, better known as the guy who killed your Cyberpunk character, kickstarted PAX Online 2020 with a warm keynote about his career while sharing encouraging words for budding tabletop game designers.
In a pre-recorded 'Storytime' keynote, Pondsmith spoke candidly about stumbling into games after first starting a career in graphic design. After a friend introduced him to naval wargaming, the Cyberpunk 2020 creator soon discovered the wonderful world of roleplaying.
As an example of the infectious energy tabletop gaming generates, Pondsmith shared an amusing anecdote with an unexpected twist. Before Cyberpunk was on the horizon, one raucous session of Dungeons & Dragons led to a neighbouring sex worker leaving a client to check what was causing the commotion. After discovering what the group was playing, she then decided to become a regular player, roleplaying as – of all things – a nun.
While he enjoyed D&D, Pondsmith ultimately felt that fantasy wasn't for him. Inspired by sci-fi tabletop classics such as Marc Miller's Traveller, he set about using workplace typesetting equipment to print his own game, Imperial Star.
Undoubtedly, the keynote was a feel-good celebration of the wider tabletop gaming community, and a history of great collaboration amongst game designers from those earlier days of the industry. The uber-cool man himself championed such efforts and worked hard to strengthen the industry as a whole.
Through his stories, Pondsmith revealed many practical design tips, and what kind of lifestyle one might find in the industry. In one story, his starry-eyed younger self asked famous designer and publisher Steve Jackson at a convention about what it's like to be a game designer, getting an unexpected response in return.
"It's a lot like being a science fiction writer," Pondsmith recalled Jackson saying. "But you don't have the groupies."
As for aspiring tabletop game creators? Pondsmith suggests you need to have a love of playing and analysing how games work and the guts to deal with people who may criticise you. Beyond that, he says you have to just start making games, while doing whatever you need to do to support your dream on the side.
Ending on an inspiring note, Pondsmith reinforced that when you create something, that in itself makes you a game designer.
"You may not be a famous game designer – or a rich game designer," Pondsmith said, gently emphasising his point. "But you're a game designer."
Check out the full keynote over at PAX's YouTube channel.
Byteside Newsletter
Join the newsletter to receive the latest updates in your inbox.