Canadian device claims to detect airborne coronavirus
New technology aims to ensuring rapid detection of the novel coronavirus in public spaces such as hospitals, schools and public transport.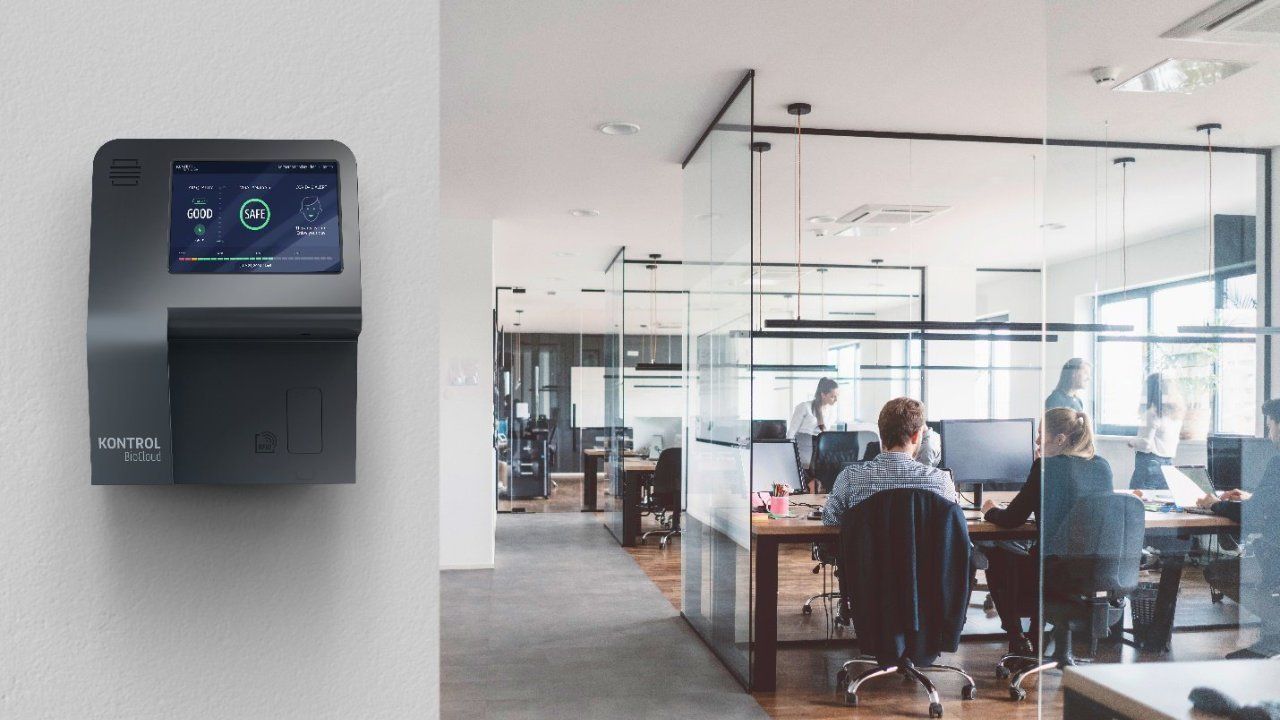 New technology aims to ensuring rapid detection of the novel coronavirus in public spaces such as hospitals, schools and public transport, according to CBC News.
Developed by Canadian technology company Kontrol Energy specialising in energy and air quality, the wall-mounted device known as 'BioCloud' is designed to detect the virus that has stopped the world in real-time.
That's one heck of a claim.
How does it work?
The rationale behind BioCloud revolves around airborne transmission via droplets from people talking, sneezing or coughing. According to the World Health Organisation (WHO), "people can catch COVID-19 if they breathe in these droplets from a person infected with the virus."
In a Kontrol Energy press release, the company says BioCloud samples air quality over time, providing cloud-based updates to administrators who can act to contain a potential outbreak before it spreads further.
Allegedly, the device has a high capture rate of intact virus samples, plus the detection chamber can be safely replaced after coming into contact with the virus, allowing continual BioCloud use.
Early independent testing aided by a $50,000 government grant indicates the BioCloud is working as advertised. Dr David Heinrichs, Professor of Microbiology and Immunology at the University of Western Ontario, says the results are definitive.
"There's no doubt in my mind that this technology can quickly and effectively detect an array of airborne pathogens, including the virus that causes COVID-19," said Dr Heinrichs. "Our results are absolutely conclusive."
When will we see BioCloud in the wild?
Kontrol Energy aims to start rolling out up to 20,000 of the COVID-sniffers in Canadian schools by "November this year" at an estimated cost of US$12,000 (approximately AU$16,500). This comes off the back of Canada's planned school reopenings throughout September, in an effort to contain potential outbreaks among children.
BioCloud doesn't replace individual COVID-19 testing, not by a long shot, but will hopefully make it easier to trace large groups of people.
Beyond November and Canadian borders? Nothing publicly is mentioned about where to next, so it might be some time and further independent testing before BioCloud reaches other countries.
Considering the Canadian-made tech reportedly also detects other airborne viruses such as Legionnaires Disease and SARS, it almost sounds too good to be true. Hopefully there's no snake oil in this one.
Time will tell if BioCloud is a viable tool in the fight against COVID-19 while researchers keep diligently working to develop a vaccine.
Byteside Newsletter
Join the newsletter to receive the latest updates in your inbox.