Apple iPad Air redesign is a sassy minx
The Apple iPad got two new updates today, with the iPad Air getting a particularly stylish iPad Pro vibe with cooler options.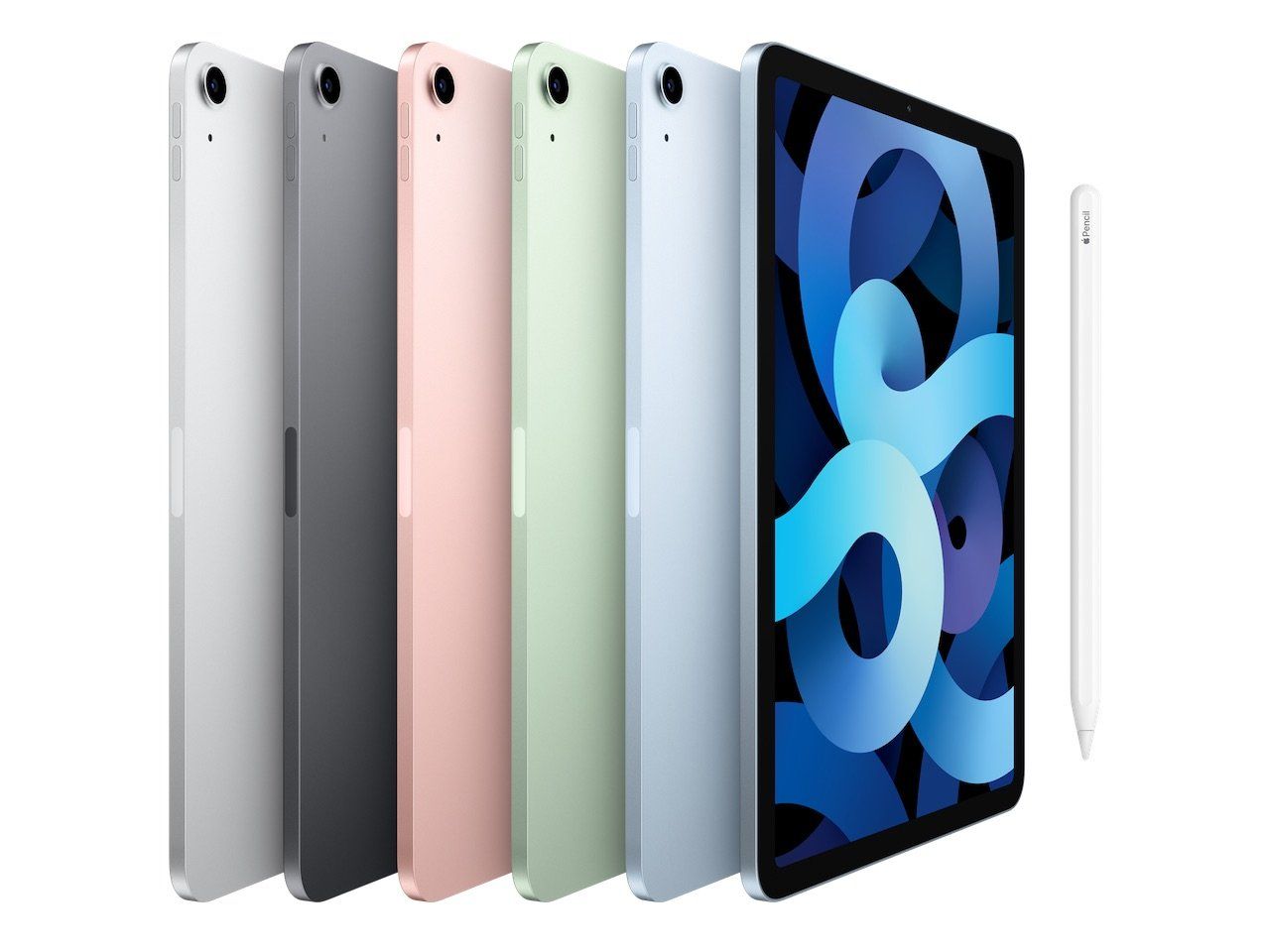 Today Apple revealed new iPad 8th Generation and a massively overhauled iPad Air, both faster and smarter and all the things you want a new iPad to be. But most notably, both new devices are now based on USB-C, leaving only the iPhone as Apple's last bastion of the Lightning adapter.
The iPad 8th Gen gets an A12 Bionic chip, which aligns with the existing iPad Pro A12Z Bionic chip (though the Z stands for 'better and stuff'). Maxing out at 128GB is a sad vibe here, but overall the performance boost is 40% over the previous CPU and double the graphics performance. Which is just nuts that these chips keep doing this year over year over year.
Apple claims that the iPad 8th Gen outperforms 'top-selling' Windows laptops, Android tablets, and Chromebooks. The new iPad supports 1st Gen Apple Pencil and Smart Keyboard.
But it's the 4th Gen iPad Air that takes the cake, with an iPad Pro style redesign – crispy edges, thin bezels – and five sassy colours. The obvious silver, grey and rose gold, plus new green and blue options. The green and blue are really fetching in their anodised aluminium glory.
The iPad Air also gets the newest Apple chip yet, the A14 Bionic. The new chip is built on a 5 nanometre process, with a new 6-core design that Apple says gives another 40% performance boost in CPU and 30% boost in graphics.
Side note: It's worth keeping in mind that something like the A14 is going to form the basis of the new Apple Silicon Macs that we'll see before the end of the year.
With the tight bezels here there's no more room for a TouchID button on the screen, so Apple has moved it to the power button on the iPad Air. They say the new design is also more responsive than the old TouchID design.
The iPad Air is also compatible with the 11-inch Magic Keyboard. I've been using this keyboard for a while already on the iPad Pro and it really is a great new keyboard design. It's expensive, but if you want to use your iPad as a laptop-style device it's a pretty good investment in removing a lot of frustration from the experience.
The iPad Air starts from $899, which puts it between the iPad 8th Gen entry point of $499 and the iPad Pro 11-inch pricing of $1,329.
Byteside Newsletter
Join the newsletter to receive the latest updates in your inbox.