iPhone SE Review: a powerful new iPhone just like your old iPhone
If you want to stick to that familiar, comfortable old physical design, then the iPhone SE will be that next device to cling to for another 5 years to come.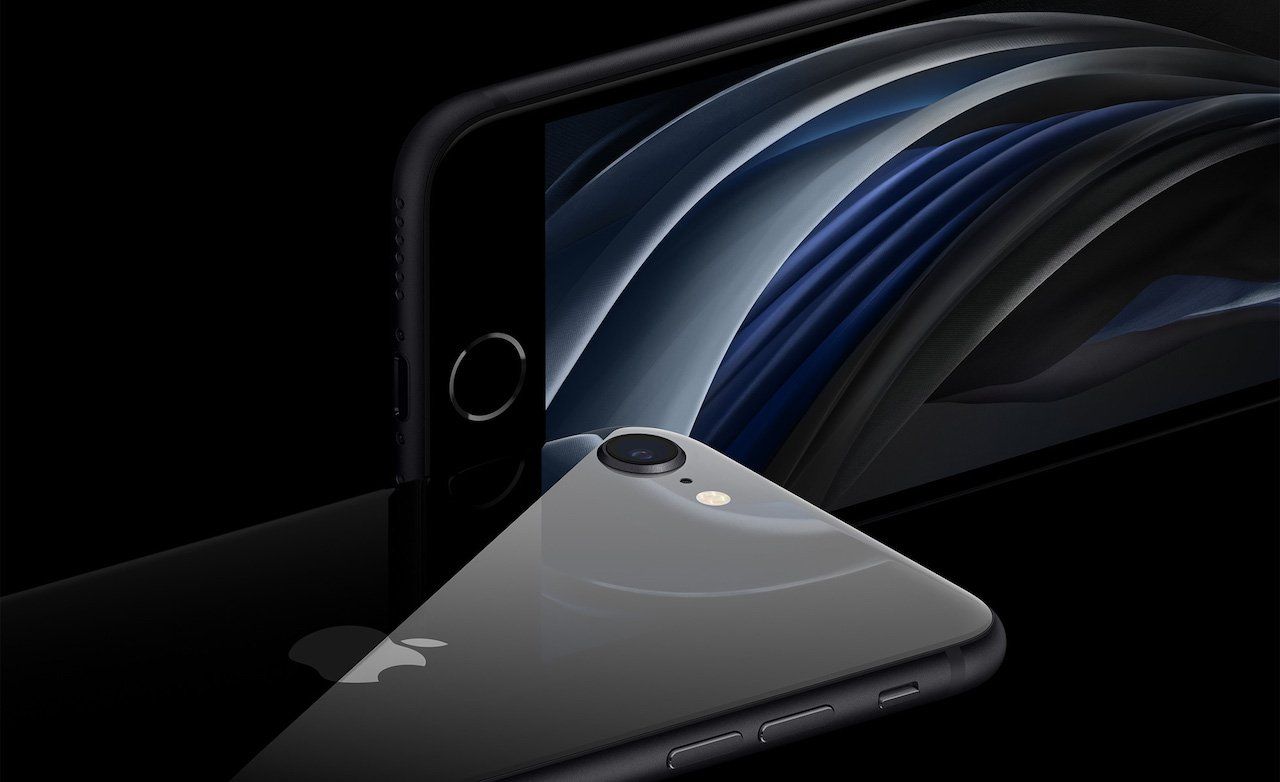 Apple is launching a brand new, "low-cost" iPhone tomorrow. But, aside from the price tag, is the new iPhone SE worth considering?
To quote Aladdin, we're in a whole new world right now. Every turn sure is a surprise, but instead of offering new horizons to pursue, we just need to stay home and stare at our phones.
According to Global Web Index, 46% of Australians surveyed said they were using their phones more, and that was at the end of March when this whole isolation thing was still something of a novelty.
Those who've played the long game with an older handset might be noticing their original iPhone SE or iPhone 6 isn't holding up quite as well as it used to.
If that sounds like you and you don't want to have to rebuy a library of apps and learn a new phone operating system, but still need a new phone, a decent new iPhone for well under $1000 is basically perfect. And that's exactly who Apple is targeting here. And though it's just a massive coincidence, this is kinda the perfect time for a new low-cost iPhone.
I've spent almost a week with the new SE, and I love it. I wouldn't consider it to replace my 11 Pro Max, but that's not what it's for.
Size
The first thing you notice when you pick it up is that it's adorable. It's the same size as the standard iPhone 7, but it's been such a long time since I didn't have a big screen phone that it feels small.  The upside is that it actually fits quite comfortably in the pocket of my jeans (which is unusual for any phone, given the notorious inadequacies of women's jeans).
The screen is a nice Retina HD display, and the difference between its resolution and that of the iPhone 11 Pro Max's Super Retina XDR OLED display isn't that noticeable during normal use if you're not doing a direct comparison. Higher resolutions allow for larger screens, and that's not an issue here at 4.7 inches. The smaller phone also makes it easier to type messages and navigate around with one hand without needing to stretch first.
What surprised me most about the display of the phone was how much I missed having that big chin and forehead. Sure, it takes up some real estate that could be used for more screen, but it gives you something to hold onto for landscape mode games and watching YouTube videos.
Power
Speaking of games, although it looks like a tiny toy that would have been at home in 2016, the A13 bionic chip inside makes it as powerful as the $1199 iPhone 11. That means it can run games and relatively advanced AR apps without hiccups.
Playing Beyond Blue was beautiful, with the dolphins swimming around with such smooth, realistic motion, and there was enough space to navigate in Crossy Road Castle without feeling like anything had been squished in. It would make an excellent Apple Arcade device for bored teens ready for their first proper phone.
Camera
The camera, of course, is now the biggest selling point for every phone on the market. You expect a phone to be fast and run the latest games and apps, so it all comes down to the camera.
Although the camera is just a single 12MP wide lens on the back and 7MP camera on the front, it can still do an excellent portrait mode shot with lighting effects, and handle photos at night (without a night mode) very well.
The better photo results from this older camera array is thanks to that A13 bionic chip, which includes a far better image signal processor and Apple's Neural Engine processing to get a lot more from the camera than any phone could handle four years ago.
So overall, there's no doubt you'll be able to take photos worth sharing on social media, and even print out and frame if you so choose. You can't take Slo-fies, but let's face it, most people only do that once and then forget that feature ever existed.
The iPhone SE has all the tools you need to take the photos you would to remember a birthday party, or document your slow descent into madness.
Touching allowed
After years of Apple telling us how much more secure Face ID is than Touch ID, it seems odd for them to go back to Touch ID and that circular home button in general. Presumably it was something of a cost-saver, and it was at the heart (well, the chin) of this older iPhone chassis design. It shouldn't be a deal breaker for anyone, I just found it a little annoying.
But then again, my mum has been concerned about eventually needing to move to an iPhone with a different navigation system. In that sense, this physical design and this last hurrah for Touch ID is perfect for people who have been holding onto their older devices for dear life.
If you want to stick to that familiar, comfortable old physical design, then the iPhone SE will be that next device to cling to for another 5 years to come.
And the transition from another device to this one couldn't be easier. Switching from my usual iPhone to the SE was seamless and didn't require a computer.
All I had to do was hold my old phone next to this one, and within two hours all my photos, videos, messages, emails and apps had been copied over. That's a big help for people who aren't so technically confident, especially at a time when they can't just walk into a store to get help.
Verdict
There's no doubt there are cheaper Android alternatives on the market, with varying levels of reliability and longevity, and $749 is expensive if money is your main concern when buying a phone.
But comparing a low-cost iPhone to a low-cost Android phone is like comparing a standard Xbox One to a 100-games-in-one off-brand console. Both have the potential to play games and deliver feelings of joy for years. But one will be able to do more things for much longer, and have a warranty that's easy to deal with.
Whether you're a power iPhone user operating on a tighter budget, or just wanting to upgrade to something affordable yet familiar, I love this new iPhone SE. It does everything I wanted and expected it to do, with more power than I'd dared to hope for in an SE.
The iPhone SE is available in Australia from the Friday April 24.
Byteside Newsletter
Join the newsletter to receive the latest updates in your inbox.