The Trouble With Presence
Is there a way to make more active remote presence a possibility beyond the bounds of a viral outbreak?

COVID-19 has claimed a lot more scalps than just Mobile World Congress over recent days. GDC has lost many major vendors, and Facebook just called off its F8 conference. I'm scheduled to head to an event in San Francisco at the end of March, but I'm not entirely sure that will definitely go ahead either. The spread continues…
Of course, we've been encouraged to reduce our international travel if we want to get serious about environmental catastrophe. And every conference has a notorious 'con flu' phase afterward where many, many people have caught *something* from *someone*. So why must we continue to gather in large groups to conduct professional events, launches and seminars?
The answer is obvious. Being there in the flesh makes us active participants. A conference call is a vastly different experience from being in the room. Our attention is focused and the pull of literally-anything-else is off the table. Physical presence is a commitment like no other.
So how do we solve for this? Because we must. And we have the tech to get it done. One tweet quipped that Facebook should send everyone a free Oculus and hold a VR conference instead. It's not all that crazy. We just have to solve for two bigger issues than tech:
Acceptance that virtual / remote presence is valid in hosts
A shift toward 'active' remote presence in participants
As someone who largely works remotely, I regularly see the ongoing perception amongst bosses that people can't possibly be doing their job properly if they're not at a desk. It's as stupid as the cube farm revolution that ruined office work in the first place.
But this spills into a lack of telepresence for simpler things that major conferences. Press conferences rarely offer remote presence, and when they do it's usually just a voice line to listen in. There are ample tools to allow for remote connection to see the room and any presentations with minimal effort required. But the idea of capturing the 'full' attention of participants drives the notion that you must come to the room if you want to receive the real news.
The flipside is that many people who dial in remotely often do treat it like a side-mission while they keep tapping away at their keyboards and getting other things done. Just yesterday a Telstra conference call had multiple incidents when callers failed to mute and were paying so little attention that repeated requests for callers to check they were muted were largely ignored.
But if all we're offered is a phone line then we aren't being treated as equal to those in the room nor being asked to offer ourselves wholly to the conference.
Video calls would be a step forward. Being on camera demands some level of visual participation, and gathering a window of many faces together for the speakers to include in their address would feel more active and inclusive of those outside the room. For those online, seeing both the presentation and the speaker would be helpful too. And delivering every remote participant in HD quality isn't necessary. It's just a 'proof of life' in a way for those outside the room, so they can be seen and heard, but not really become a focus. But video at least feels like a step toward active commitment ahead of engaging in something even more active.
Telepresence robots are here and they're already excellent. Remote driveability, remote video link of face and voice to actively engage with those around us. But mostly these are still treated as novelties used to line up at Apple store launch day queues or as their own cute booths at conferences instead of actually sending hundreds of them out on the show floor to do some real work.
Imagine a fleet of telepresence robots at every major conference. A virtual ticket option allows participants to book an hour or two of access to the show floor. A show map lets you engage a bot near the area you want to spend time in, or to switch to another area instead of robotically meander across the venue if you're in a hurry.
Vendors still want that chance to have a share of our attention at a major event, and the serendipity of shared conferences can be valuable when the online world has been SEO'ed to the point where the cream only rises if it's paid for the privilege. So we still need big events. But excluding those who choose not to travel feels like it should be a relic at this point.
Culturally, we just need to pull the trigger and let everyone get over the amusement value of robots mixed in with humans around an event. It'll pass quickly and everyone will just get on with things.
Step One: PRs, please start offering genuine (but static) remote presence at launches and briefings.
Step Two: Event hosts, please get on with offering remote presence fleets and special virtual ticket options for people to who want to do more than just read about it later.
The future is here, we're just not using it to distribute ourselves evenly yet… apologies to William Gibson…
The Game Table: Dungeon Mayhem's Monster Madness - expert review
Seamus is joined by two expert Dungeon Mayhem players – his kids – to review the games new expansion, Monster Madness, its new decks and new rules.
Siobhan is a font of creative passion and it was great to talk to her about what drives her ambition to create such amazing games as LittleBigPlanet and now Dreams. Anyone remember Eat Carpet on SBS? In this conversation, Siobhan draws a direct line of inspiration from that show to where she is today.
Byteside's Blizzard games show, The Scrapyard, returns for 2020 with a chat about how we've spent our past few months playing both Retail and Classic World of Warcraft.
Unmissable
How to Dox Yourself on the Internet
This is an amazingly helpful article on how to test your own online identity for how much you've given away, and if someone wanted to track you down how easy it would be. Everyone should read this and test out their online visibility.
Esports is for Everyone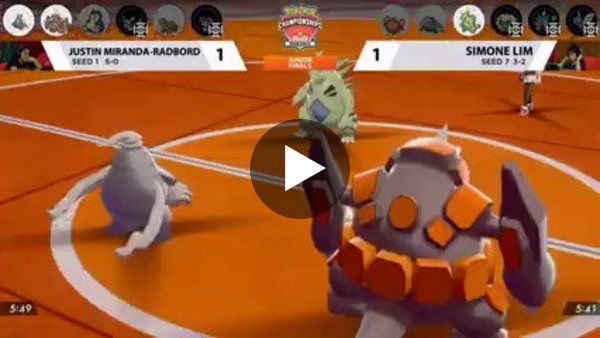 this morning 7-year old Simone Lim won a major Pokémon Junior Championship beating out a field of older more experienced kids, upsetting the tournament favorite champion #1 seed in the final, and doing so with an incredible read to earn her the title

esports is for everyone https://t.co/5cUfsd5ZiQ
COVID-19's Digital Implications
Coronavirus and the Blindness of Authoritarianism
China's use of surveillance and censorship makes it harder for Xi Jinping to know what's going on in his own country. Tufecki is a wonderful thinker on the role of digital in social division.
Plague Inc. pulled from Chinese App Store over 'illegal' content
As if to partially illustrate the above… The Cyberspace Administration of China has removed Plague Inc. from the country's App Store over the inclusion of illegal content. It's been around for a long, long time. Suddenly the game about pretending to be a pandemic is illegal?
Fascinating
The Political Pundits of the Future Are on TikTok - The New York Times
Teenagers are campaigning, debating and running fact checks on the app. One of them called it "cable news for young people."
Defeated Chess Champ Garry Kasparov Has Made Peace With AI
Twenty-three years after he lost to Deep Blue, Kasparov says people need to work with machines. You have to "nudge the flock of intelligent algorithms."
ACMA announces new rules on porting mobile numbers to tackle identity fraud
It's becoming a bigger and bigger issue in identity fraud, so it's great to see steps being taken to stop this from getting out of control in Australia. Transferring numbers will require extra verification under new standard hailed as step forward in 'battle against criminals who scam mobile phone users'.
Sigh...
'Mad' Mike Hughes, flat-Earth theorist and daredevil, dies in rocket mishap
Hughes was perhaps the most visible advocate of the theory that Earth isn't a sapphire-and-emerald globe revolving around a massive star.
www.washingtonpost.com  •  Share
Inside the Seething Boardroom Drama That Poisoned HQ Trivia
The app was America's favourite gameshow until a toxic culture and co-founder feuding drove it off the air. Now, the CEO wants to bring it back.
Byteside Newsletter
Join the newsletter to receive the latest updates in your inbox.