Back from BlizzCon

Last week I was at BlizzCon in the USA, so we skipped an issue of the newsletter. It was my first time at the event and as a long-time fan and writer about all things Blizzard games (makers of Warcraft, Starcraft, Diablo, Overwatch, Heroes of the Storm, and Hearthstone) it felt great to get to make it to the event.
Read my Junkee story for a more direct analysis of the esports and politics from this year's event. But overall I feel like the company did a good job of tackling its recent bad form around a Hong Kong protest by one of its esports professionals. They took a head on approach from the start of the show, they respected the protests taking place outside the event, and they didn't overreact when some people got out some 'Free Hong Kong' statements during audience Q&As.
Everyone has the right to maintain the rage if they want. It's fair to feel that they didn't do enough. In the end, Blizzard screwed up. But I do feel they've shown that their policies – when instituted justly – are now in a better place than almost any other sport and esport organisation.
If they get it wrong again? That's a different story.
My Things
Me at Junkee: Blizzcon 2019 Began And Ended With China In The Spotlight
Blizzard Entertainment's annual fan festival, BlizzCon, began and ended with China in the spotlight; a complicated web of politics, and heroic storylines.
Latest Byteside: From Icecrown to Icewind
Nic and I discuss BlizzCon for half the show, then explore playing Icewind Dale on Switch, the new Airpods Pro, the new Watchmen TV series, and Chorus – the adventure musical we're excited to crowdfun!
Chorus: An Adventure Musical Crowdfunding Campaign
Here's the direct link to Chorus! It's an adventure musical – one part narrative-driven adventure and one part interactive musical, written by former BioWare lead writer David Gaider, composed by Austin Wintory, voice directed by Troy Baker and starring Laura Bailey.
Other News
Australia's main grid reaches 50 per cent renewables for first time
Renewables beat 50 per cent milestone for main grid for first time on Wednesday, as wind, solar and hydro beat coal and gas.
Would you buy a subscription from Apple for an iPhone?
Apple could bundle hardware upgrades with services such as iCloud storage or Apple TV+ content and hardware.
How Trump reshaped the presidency in over 11,000 tweets
The president's tweeting was once a sideshow. But it transformed how he exerted power, leaving the White House and Twitter to grapple over whether, and how, to rein it in.
How I made the yawning face and waffle emoji
Before he started working for The Verge, Jay Peters submitted the proposals for the yawning face and waffle emoji that became a reality in Emoji 12.0. Here's how he did it — submitting delightful proposals to the Unicode Consortium — and how you can, too.
Google is buying Fitbit: now what?
Google has a serious hole when it comes to wearables and it hasn't been able to develop its own way out of it, so it needs to buy its way out. Fitbit is the best (some might say the only) available company that could fit the bill.
Mini Review: Airpods Pro
I've had the Airpods Pro for a few days now. First impressions? They're a great step up from the original Airpods. They fit great, the noise cancellation works nicely, it's easy to switch to 'Transparency' mode to hear the world around you instead of block it out, and the smartest feature is the 'fit test' that can be accessed through the Bluetooth settings to ensure you're using the best sized rubber tips for your ears. Battery life could be better, but thankfully the case is a battery to top them up if they're running short. At $399 they are in the same $300+ ballpark of many noise cancelling earbuds. If you want them for long haul usage maybe a wired option is better, but for commuters or general use they seem a good choice.
HHNNGGGG!!!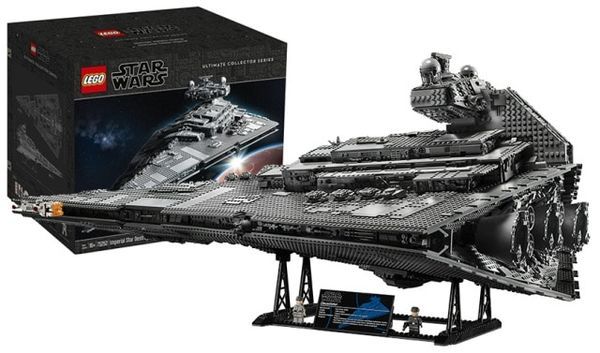 LEGO Releases Ultimate Star Wars Imperial Star Destroyer Model
The newest LEGO Star Wars Collector Series is here! The Imperial Star Destroyer model is the ultimate icon of the Galatic Empire Check out the details!
Byteside Newsletter
Join the newsletter to receive the latest updates in your inbox.