WoW Classic landrush to reserve cool names opens on August 12
Going back to where it all began can bring with it a lot of very specific vibes someone is looking for to get their nostagia trip just right. So it'll be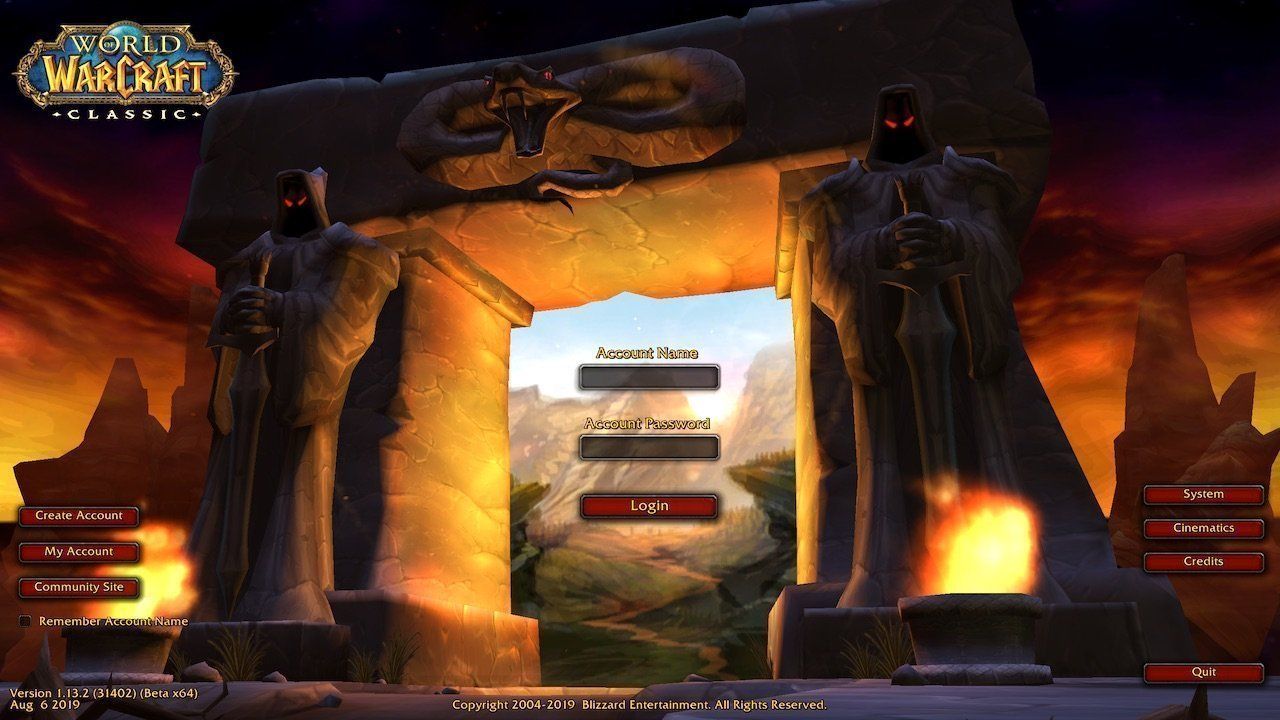 Going back to where it all began can bring with it a lot of very specific vibes someone is looking for to get their nostagia trip just right. So it'll be exciting for some, anxiety inducing for others, to hear that Blizzard is opening a chance to secure your perfect character name before WoW Classic launch day.
In a post to the WoW Classic forums, Community Manager Bornakk announced that anyone with an active subscription or game time in World of Warcraft will be eligible to reserve up to three character names.
We will release details regarding realm names and realm types later this week so you can coordinate with your friends on where to begin your adventure. If there are high numbers of players congregating on individual realms during the name reservation/character creation process, we will post warnings about the potential for long queues on those realms, giving you time to choose alternate realms. - Bornakk, WoW Classic Forum
Doors open on August 12 at 3.00PM PDT – precisely two weeks before the servers go live on the worldwide launch.
That translates to 8.00AM, August 13 in Sydney, Australia.
Byteside Newsletter
Join the newsletter to receive the latest updates in your inbox.