Attention to detail makes the TwelveSouth StayGo USB-C Hub stand out
USB-C hubs are finally starting to pick up some steam, and as the range of options grows we're seeing some well thought out (but not overcooked) versions hit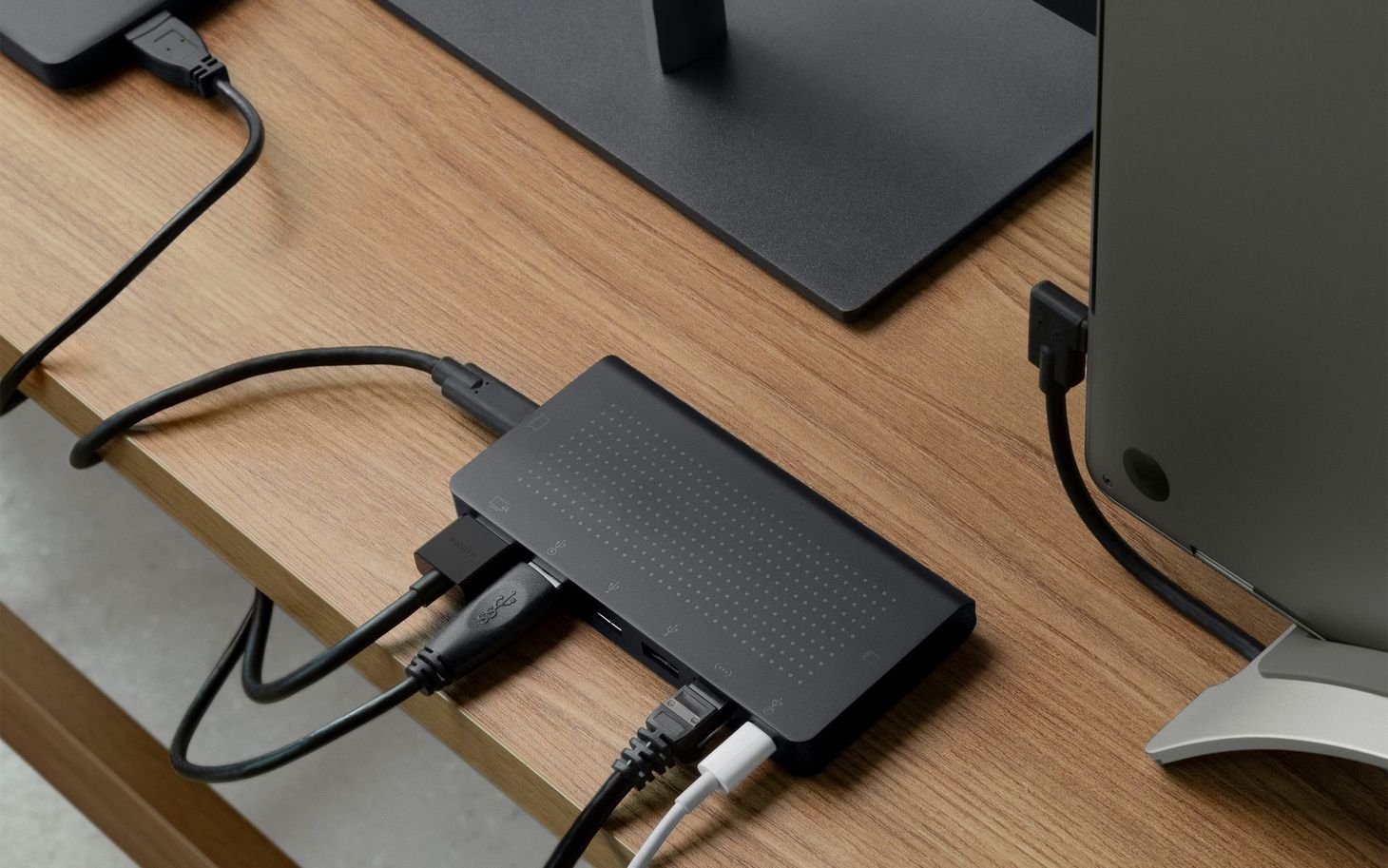 USB-C hubs are finally starting to pick up some steam, and as the range of options grows we're seeing some well thought out (but not overcooked) versions hit the market.
I've loved TwelveSouth accessories for many years. From the classic BookBook cases that made your iPhone or MacBook look like an old leather-bound volume; to the gorgeous Compass iPad stands; to the rest of their stands and accessories for Macs, iPads and iPhones. Yes, they're all about Apple stuff.
The company's StayGo USB-C hub features all the key ports you want. 3x USB-A 3.0 ports (one does fast charging); 1x HDMI port; 1x SD + 1x micro-SD slot (not a shared slot); Gigabit Ethernet; power input and power passthrough. All in a subtle dark grey package.
The extra details relate to the way it is setup to give you the cables you need for core usage both at your desk and when you're on the road. Thus the StayGo. Get it now?
There's a storage slot for a 6-inch USB-C cable so you've always got that main connector cable with you when you need to grab and get gone already. The hub itself is metal and TwelveSouth says the design for this cable should keep the cable (and the hub) nice and protected in your bag.
Here's the video if you want to see the TwelveSouth pitch.
In Australia the StayGo sells for around $179.99.
Byteside Newsletter
Join the newsletter to receive the latest updates in your inbox.