Anki Vector is dying slowly - what can you do about it?
UPDATE (SEPT 2020): A lot has changed since this article was published in July 2019. Digital Dream Labs has since taken ownership of the future of Vector, and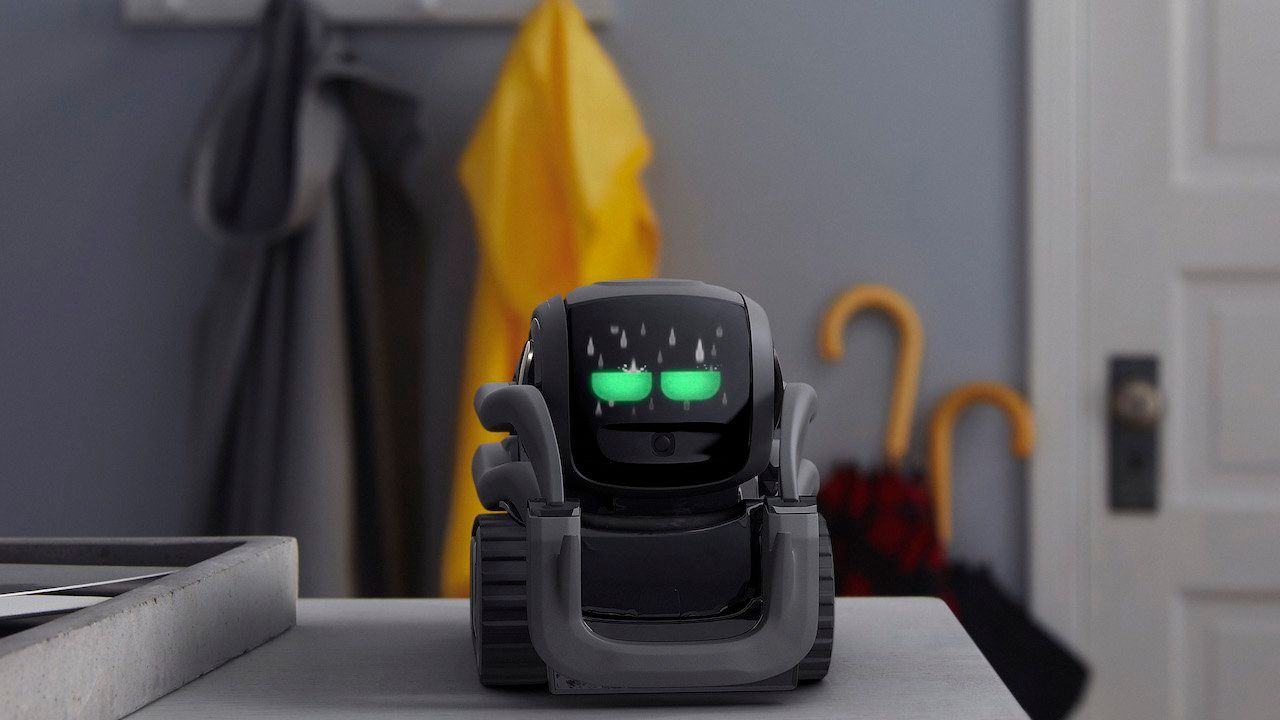 UPDATE (SEPT 2020): A lot has changed since this article was published in July 2019. Digital Dream Labs has since taken ownership of the future of Vector, and is adding features to the great little robot now and into the future.
But if you recently purchased a Vector in a retail outlet and were not informed at the time of purchase that there would now be new costs to use the robot in order to get it working on the new Digital Dream Labs infrastructure, then you would have fair rights to return the product.
I love that the robot will see a future. It's a great product. But under the question of new buyers being sold stock that does not make it clear how the service offering has changed, it's fair that (under Australian law) you are probably not getting what you thought you had already paid for.
Personally, I'm a paid up DDL subscriber and I look forward to seeing how things progress from here.
For the full discussion on what it means for these service-oriented robots to die, read on for the original article.
---
If a robotics company closes its doors, but its servers are still on, are its robots alive or dead? My lame 21st Century zen kōan is actually a three-month and counting reality for owners of Vector.
Anki, the company behind a range of entertaining toy robots with some clever cloud-based features, is gone. Yet its biggest initiative ever, its cloud-based Alexa-friendly Wall-E-like robot Vector (which only launched in October 2018), is still out there. Still driving around coffee tables and kitchen benches. Still recognising faces, telling its owners the weather, answering Amazon Alexa queries.
Anki's Vector servers remain. For now. But the Vector community is worried. It's scrambling to reverse-engineer Vector, to find a way to make Vector ready to talk to personal servers they could start running when the official Anki servers eventually switch off. That's an interesting technical project for those with the skills to do so.
But what about everyone else? Those who bought a fun – and expensive – toy robot that just needs an app to do its thing? When those servers go dark and Vector's cute little eyes stop responding, can they demand a refund?
But most of all – is it OK to keep selling Vector when all this looms over the product's future? Read on…
What's the state of play?
As it stands, Anki closed its doors at the end of April. Staff have been hired by companies like Sonos and Waymo, as is the way of Silicon Valley to grab good talent when it's suddenly available.
The Anki homepage has a statement up that says it is "taking steps" to ensure people can keep using its products. It says it has contracted "our most senior leaders and hands-on engineers" to maintain functionality of the products and apps.
How long can these contracts last given the company is no longer viable and staff are moving on?
"We plan to solidify and communicate all the details of this plan soon," the statement ends. That message remains unchanged since it was first posted at the beginning of May 2019. The plan feels less reliable by the day.
We've all seen it before. A similar, less mobile, not-quite-as-cute household robot, Jibo, died a full server death back in March. It was quite the tear jerker as Jibo announced its own demise to its owners. It's sadder than Rick's sad little Butter Robot.
There is also no technical support anymore. Anki has implemented a self-serve Help Center, which basically means "look it up, hope we have it covered and good luck."
You can also try your luck by asking the Vector fan community at /r/AnkiVector. These good folks remain loyal to the cause, but they're not expecting the servers to stay live for all that much longer. They're doing their own work to Frankenstein their Vectors back to life when the server lifeline shuts off. But that's the stuff of hacker mojo, not everyday buyers of advanced cloud-centric toy robots.
Other issues flagged on the Reddit forums suggest registration of the product is more difficult already. It may be possible only through the app and not the website, which could mean some people struggle or even fail to setup Vector because it doesn't quite work the way some instructions say it does.
So can you demand a refund?
I contacted Choice, the Australian people's champion of consumer rights, to find out what the status might be around the legalities of what's going on with Vector.
Sarah Agar, Head of Campaigns and Policy at Choice, came back with news that, while the servers keep everything working then there's not really a problem, but if those servers shut down, you might have a case.
"Whether you're buying a car, a washing machine, or an adorable little robot, you have rights under the Australian Consumer Law if something goes wrong," says Agar. "If you've bought an expensive electronic item that stops working much more quickly than you'd expect, you should be able to get a refund from the retailer."
Just because the death of Vector might be caused by the end of the manufacturer overseas, it's still up to the retailer you bought it from to deliver you a solution.
"Australian Consumer Law is very clear that if a product doesn't work or last as long as it should, then the buyer is entitled to a remedy from the retailer," says Agar. "A remedy is generally either a replacement, repair or refund. In this case, the little robots can't be replaced or repaired, so Anki owners who bought their robots fairly recently should be able to get a refund."
I'd argue that 'fairly recently' in this case would be anytime since Vector launched, given the longest time ago anyone could have bought it was its launch just nine months ago.
So keep those receipts handy.
How is Vector still on sale?
This is what really troubles me. It's one thing to worry about what comes next for a product people already own after a surprise business closure. But when you still see Vector available for sale at JB Hi-Fi, Dick Smith, and other retailers? Is this legit?
"It's important for retailers not to mislead people," says Agar. "If a retailer is aware that Anki robots are going to become non-functional in the near future, they shouldn't sell them without being clear about that fact to their customers."
"If they keep quiet on it, they could be misleading people – which is against the law."
From a look at the listings and details on retailer websites, it looks like business as usual for the sale of Vector. All but one have no mention of any troubles related to its manufacturer.
One quote on JB Hi-Fi is that "Vector evolves with regular updates", which is no longer true. Anki is promising maintenance, but certainly no updates, let alone regular.
"Smart and getting smarter, he's cloud connected for updates to bring new capabilities and features to be a better helper at home."
That might have been the marketing message at launch, but this is no longer a true statement.
"Constantly update and improve" is another quote on the Dick Smith website.
The law doesn't let ignorance be an excuse for misleading statements.
The same goes for Amazon, Mwave, Kogan, MacGear, and Australian Geographic. All still list ongoing availability of Vector and almost all use that same "updates with new features" language from the original marketing material.
The one that is different is the Australian Geographic store page, which includes a statement about the end of Anki and the promise of ongoing support. This statement mentions MacGear as the local distributor and that the support "will be in place for several years." Hopefully that's true.
Checking back in with Choice, Agar agreed that a lot of the above phrasing could be considered misleading.
"We're now looking into this as well," says Agar. "It will depend a bit on what exactly Anki has been saying about the chance of ongoing updates, but it seems a very risky thing for businesses to advertise."
Agar pointed to Dick Smith's mention of a "special manufacturer's warranty" as another problem given the status of the manufacturer.
For mine, if the issues were clearly labelled anywhere Vector is still on sale, online or in stores, I'd have few problems with what's happening. If you know what you're buying, go for it. But even then – if it stops working too soon, they should have to refund buyers if that happens.
This is a new era for consumer tech. Hardware that relies on cloud-services means that should those services disappear the product isn't fit for purpose anymore. It's important we pursue our rights under Australian Consumer Law to ensure that both our refund rights and the way things are sold respect this change in how digital devices work today.
Byteside Newsletter
Join the newsletter to receive the latest updates in your inbox.