Open Bionics delivers an awesome BB-8 decorated bionic arm that delivers superheroic vibes all day long
Sometimes a kid needs a bionic arm. But when that arm is given some cool styling like a BB-8 theme – and excellent functionality too – you might just make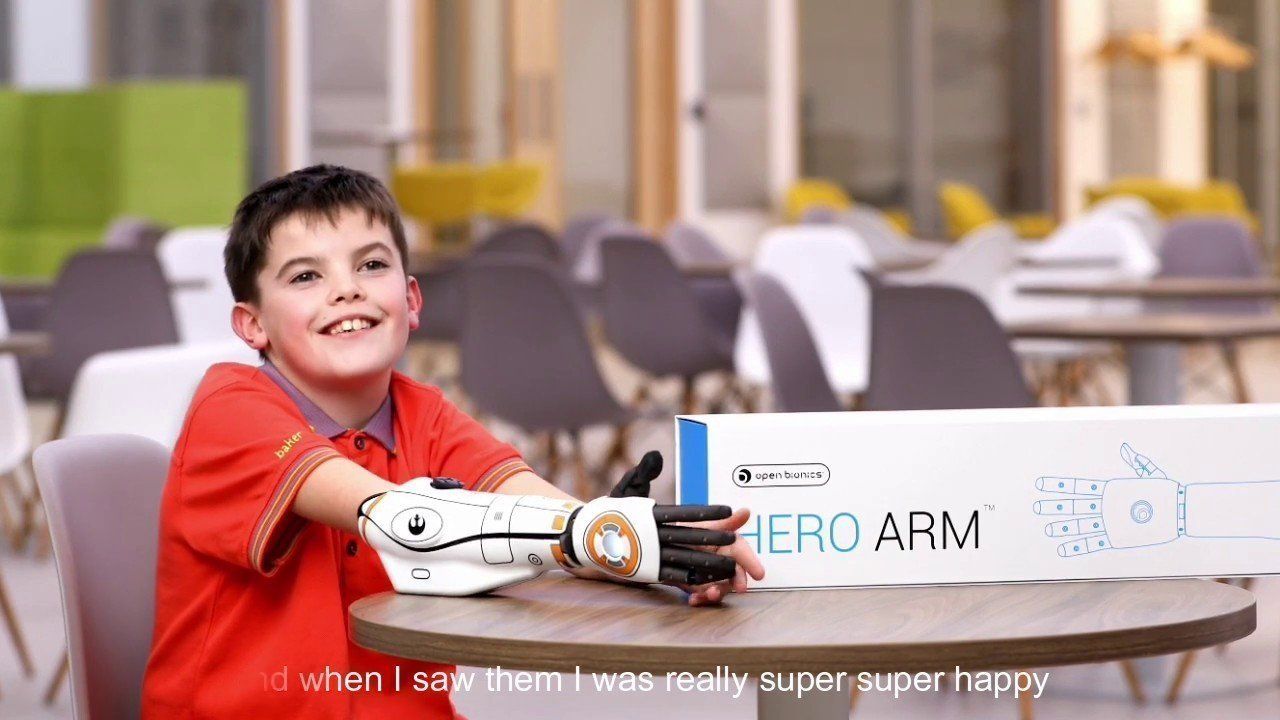 Sometimes a kid needs a bionic arm. But when that arm is given some cool styling like a BB-8 theme – and excellent functionality too – you might just make that kid feel like a superhero too.
Just watch the video from Open Bionics, a company formed in the UK five years ago to make high-quality assistive devices more accessible and affordable.
Kudos to Disney for being open to partnerships that just make kids happier too.
Bonus coolness. Mark Hamill has been working with the company and acting as a spokesperson, and so he adds that extra something to proceedings when they deliver the goods for a kid in need.
According to Nerdist's coverage of Open Bionics, they've also themed other limbs around Frozen, Iron Man, and Alita. So they're all over giving kids whatever makes them feel like they're ready to take on the world.
Spotted via Nerdist.
Byteside Newsletter
Join the newsletter to receive the latest updates in your inbox.