Samsung just announced an unbreakable OLED screen that could change everything
Samsung just saved your phone from, well - you - in the best way possible.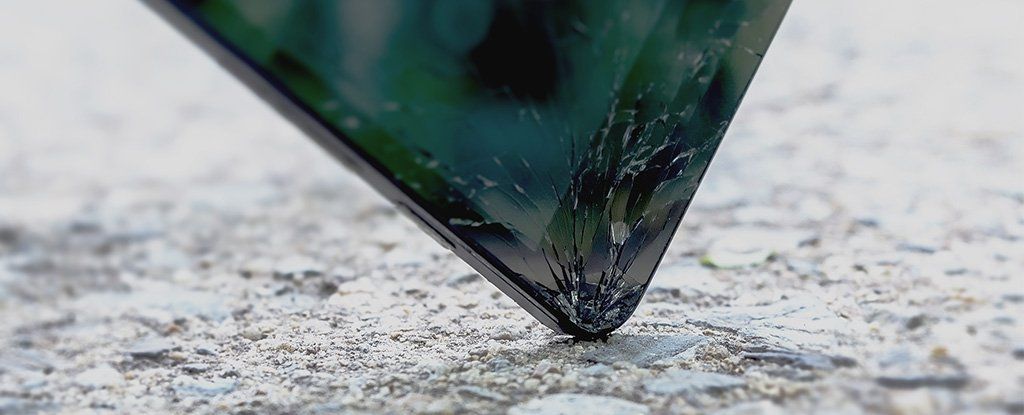 Samsung just saved your phone from, well - you - in the best way possible.
Samsung's screen technology arm, Samsung Display, just announced a new unbreakable OLED screen technology that is set to save your next phone from your stupid, clumsy, greasy fingers, and probably put a whole bunch of those dodgy screen repair shops out of business.
This isn't just some marketing version of the word 'unbreakable' either, spinning the word into something it's not.
While screens in smartphones have been getting tougher and more flexible in recent years, they've still been based on special kinds of glass that can still only take so much damage.
The secret sauce here seems to be avoiding glass as one of the component materials, shifting instead toward a flexible OLED panel under a 'fortified plastic' window that still delivers similar hardness, weight and visual clarity to glass.
According to the announcement:
"Samsung Display developed the flexible OLED panel with an unbreakable substrate and an overlay window securely adhered to it. Current-generation flexible display products attach a glass-covered window to their display that often breaks when severely impacted."
Samsung Display has put its new screen through a rigorous third party testing process, Underwriters Laboratories (UL), to verify the claim. UL is a
The tests the screens underwent are based on a standard used by the US Department of Defense.
The testing includes dropping the screen from 1.2 metres (about 4 feet) twenty six times in a row! Plus a further drop from 1.8m (6 feet) above the ground, which is beyond military testing standards.
"The Samsung unbreakable panel continued to function normally with no damage to its front, sides or edges," the announcement says.
Samsung says it expects the screen to be used in smartphones - obviously - as well as in automobiles, military devices, and even portable game consoles.
According to Shara Tibken, CNET's Samsung beat reporter, announcements like these from Samsung often come just prior to the use of such a technology in a new device.
This would be a massive breakthrough for the Samsung Galaxy Note 9. Samsung's flagship 'big screen' device would get a huge boost from a truly unbreakable screen technology.
Let's just hope that in the flesh the visual clarity really is just as good as glass, so we can get on with enjoying a future where we need only fear toilet bowls when it comes to keeping our devices safe from harm.
Byteside Newsletter
Join the newsletter to receive the latest updates in your inbox.